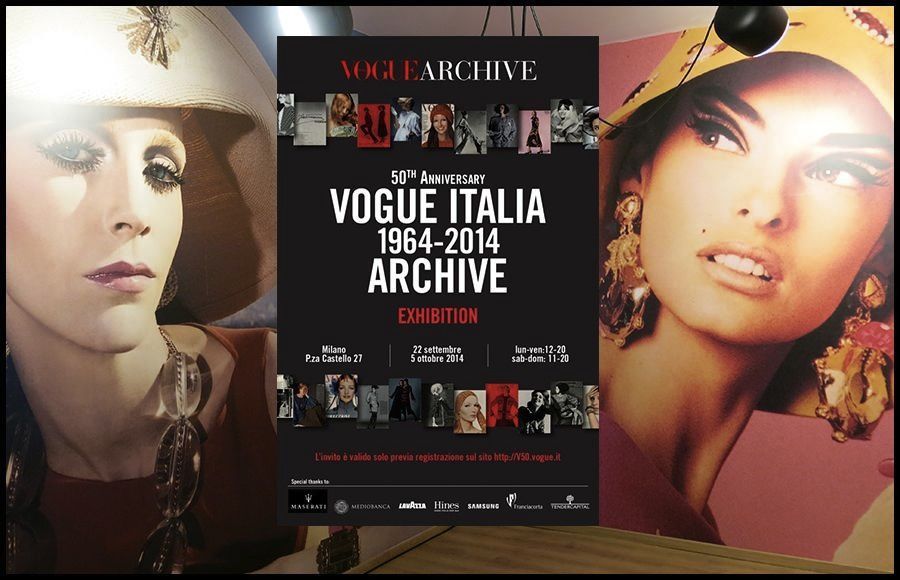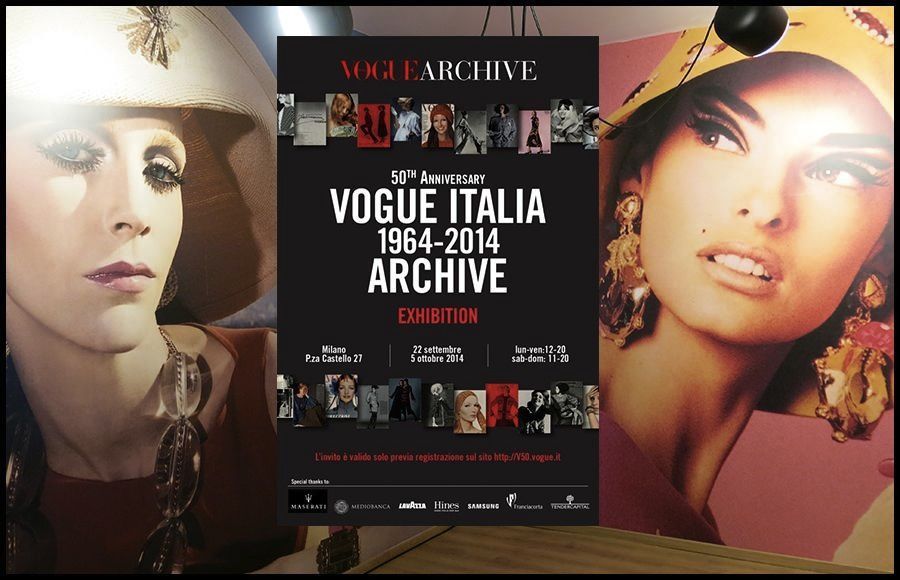 A settembre
Vogue Italia
celebra i suoi 50 anni e per l'occasione, per la prima volta in assoluto, ha aperto i suoi archivi. Un'iniziativa che prende il nome di
Vogue Archive: Celebrating the 50th Anniversary of Fashion
. Una mostra esclusiva, a cui abbiamo avuto il piacere di partecipare, per raccontare il primo mezzo secolo di
Vogue
, 50 anni di moda, costume, storia e società, allestita presso la prima sede della rivista in Piazza Castello 27 a Milano. Le pareti della sede
Condé Nast
sono rivestite di una carta da parati speciale e riproducono oltre 200 gigantografie delle immagini più celebri dell'iconico magazine italiano. Proiezioni e schermi interattivi suddivisi tra oltre 700 mq di superficie del palazzo, mostrano le copertine che hanno fatto la storia di
Vogue Italia
e i backstage dei servizi più importanti. Ma
Vogue Archive
è anche un archivio digitale, accessibile a tutti, per entrare e conoscere la storia di Vogue per immagini
CLICCA QUI
.
.
In September 
Vogue Italia 
celebrates its 50 year anniversary and to seize the day, for the first time ever, will open its archives. An event called
 Vogue Archive: Celebrating the 50th Anniversary of Fashion
. An exclusive exhibition to which we had the great pleasure to take part in, telling the first half century of 
Vogue's life
, 50 years of fashion, culture, history and society, set at the first headquarters of the magazine in 27 Piazza Castello in Milan.  Walls at
 Condé Nast
 Headquarters are covered with a special wallpaper reproducing more than 200 giant pictures of the most famous photographs of this iconic Italian magazine. Interactive screens over the 700m² surface of the building, show the covers that have made 
Vogue Italia
's history and the backstage of the most important shootings. But 
Vogue Archive
 is also an accessible digital archive to find out Vogue's history told by images 
CLICK HERE
.