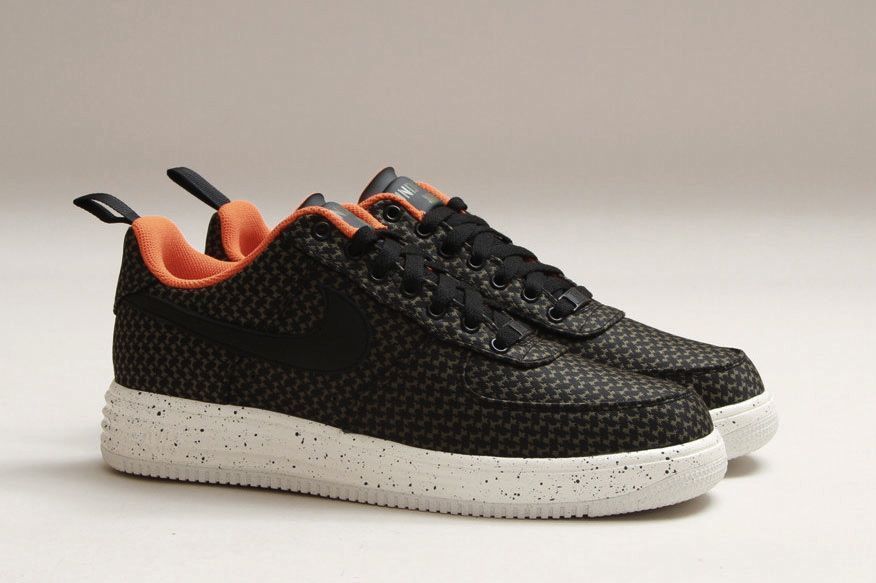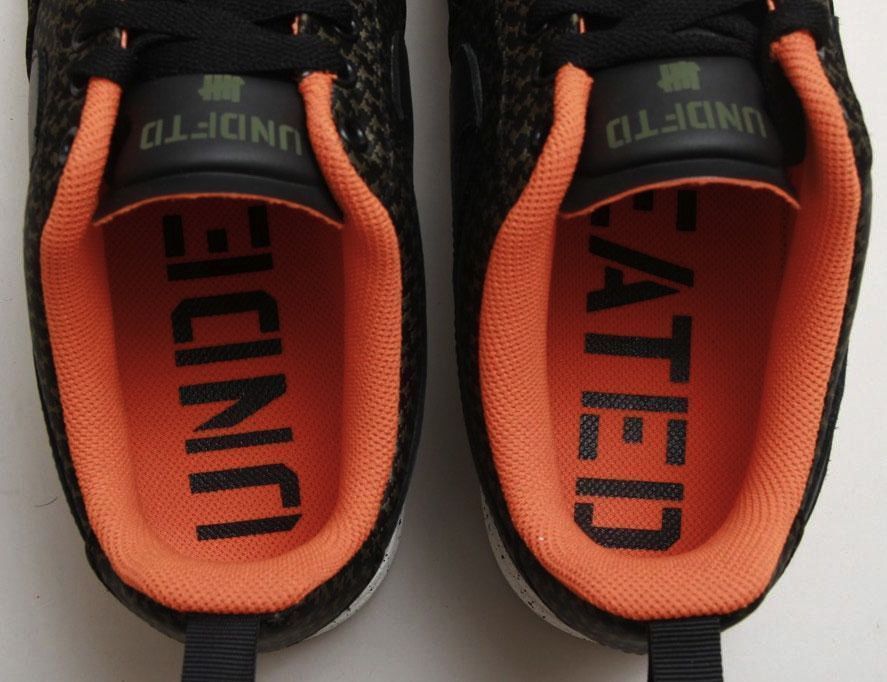 Il brand californiano di streetwear Undefeated collabora ancora una volta con il colosso Nike. Dopo il progetto "Inside Out" Nike x Undefeated Air Force 1 del 2007 e Bring Back Pack del 2012, ora è la volta di un nuova idea che riprende la classica silhouette di Air Force 1 e aggiunge la tecnologia di Lunar, per creare un pacchetto in edizione limitata, la cui protagonista è la Lunar Force 1 proposta in due varianti: High e Low. Una sneaker che mantiene il patrimonio iconico della Air Force 1, a cui si aggiungono i miglioramenti innovativi che offrono il massimo del comfort. La versione alta è in morbidissimo suede rosso, con chiusura a strappo e dettaglio del tallone realizzati con dettagli jacquard e linguetta in tessuto tecnico. La versione bassa, invece, è interamente in tessuto jacquard, che è un po' il segno distintivo di questa collaborazione, fatta eccezione per il baffo che è in pelle. Entrambe le varianti sono completate da una suola "puntinata", ad effetto spruzzato che riprende i colori della tomaia, e rivestimento interno arancione. Nel corso degli anni, Nike e Undefeated hanno prodotto una serie di prodotti che uniscono sport, stile, cultura e individualità e quest'ultima proposta non è da meno, c'è chi, addirittura, la definisce "una dichiarazione estetica audace che rappresenta il futuro dell'innovazione sneaker".
per pre-ordini: 11work.mo@gmail.com
The Californian street-wear brand, Undefeated renews its partnership with Nike. Following the "Inside Out" Nike x Undefeated Air Force 1 del 2007 e Bring Back Pack project in 2012, now it's time for a new idea recalling the traditional silhouette of the Air Force 1 adding the technology of the Lunar, to create a limited edition pack whose protagonist is the Lunar Force 1 in two versions: High and Low. Sneakers that preserve the iconic style of the Air Force 1, yet adding innovative improvements offering the utmost comfort. The High version is in soft red suede, loop straps and a jacquard detail heel and tongue in technical fabric. The Low version is entirely jacquard, the distinctive trait of this collaboration, expect for the swoosh in leather. Both models are characterised by a "dotted" spray-effect toe recalling the colours of the shoe vamp and orange interior. Over the years, Nike and Undefeated have created a series of products able to combine sport, style, culture and originality and this latest product is a further confirmation of this, someone has even defined it as "an audacious aesthetic declaration representing the future innovation of the sneakers world".
Pre-orders at: 11work.mo@gmail.com