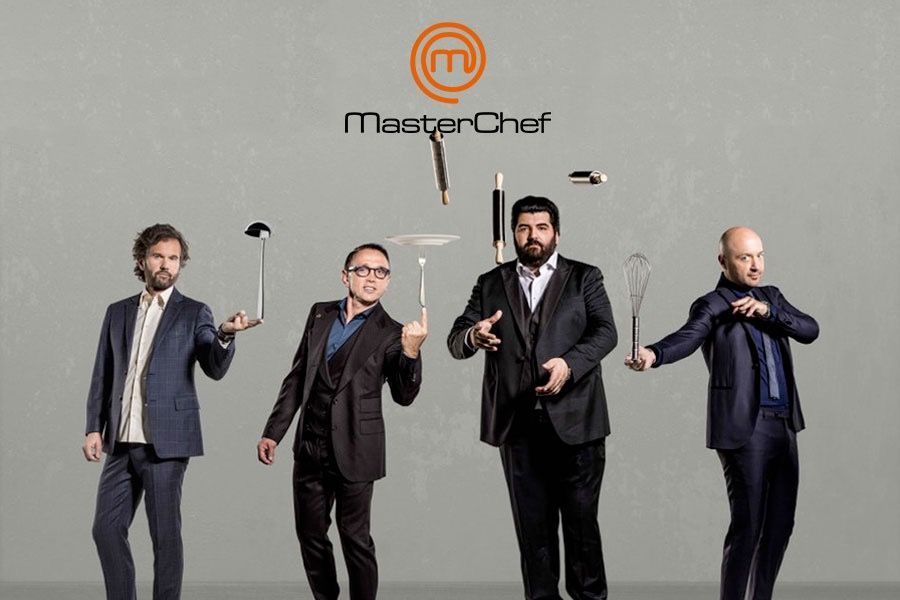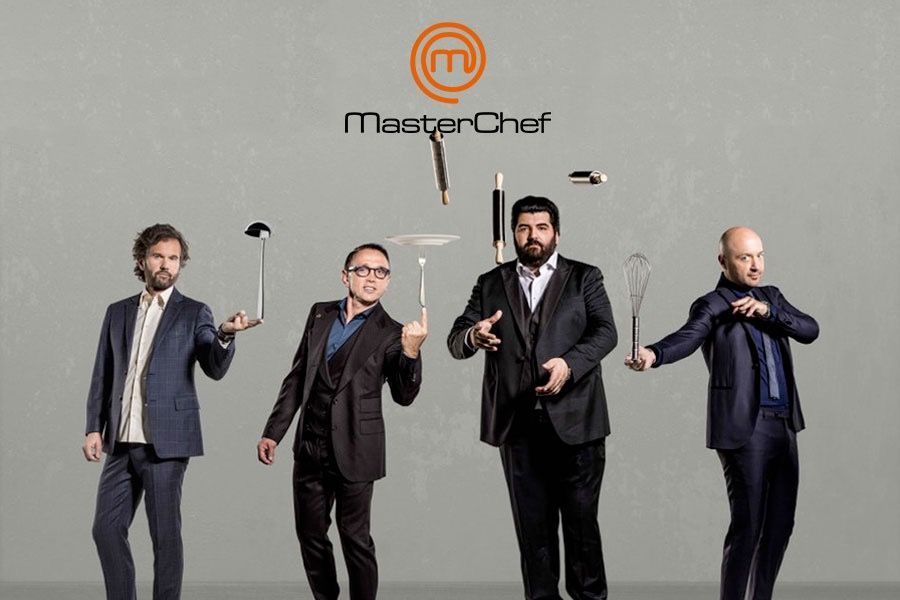 iuro: sei uno dei miei programmi preferiti, ma guardare venti persone che cucinano, a prescindere che lo facciamo bene o male, mette appetito, specie di giovedì sera. Tu giochi sporco, perché il weekend nasce con la concezione di permettere agli esseri umani di riposare e di mangiare ciò che normalmente evitano durante il resto della settimana. E tu la settimana me la spezzi, mandando a puttane tutti i miei buoni propositi. E fosse solo la trasmissione! E la patatina, e il datterino giallo e la pasta sfoglia e il gorgonzola: tu non vendi solo te stesso, ma pure i prodotti a cui fai pubblicità. Non fai leva sulla fama, ma sulla fame e sai che il giovedì sera è sempre in agguato. 
Il fine giustifica i mezzi
: gli uomini sono alla continua ricerca di evasione, ma hanno solo bisogno di un mezzo – o di un 
buon
 pretesto – con cui giustificarla. E Masterchef è un 
ottimo
 pretesto per concedersi un giorno infrasettimanale di sfondamento. Ma se quando la fame c'è, è facile trovare il modo 
tantrico
 di 
farla venire,
 sei altrettanto sicuro di riuscire a farla tornare dopo l'
orgasmo
 alimentare della domenica? Se dici di essere l'astro più luminoso nel firmamento di stelle Michelin, devi dimostrarlo! Mettendoti alla prova come fanno i concorrenti. – Perché la fame fa audience, ma è talmente brutta da far sembrare bello anche ciò che non lo è. (Vedi il successo di Cucine Da Incubo). E andando in onda in una fascia oraria protetta: dalle 13 alle 15 della domenica, mentre la gente sta a tavola con la 
faraona
 o sul divano con il 
canarino*. 
Arrivata a questo punto, in cui non ho la certezza che la metafora che ho appena scritto sarà capita, non posso fare a meno di chiedermi: è il mezzo a diventare un fine o il fine che diventa un mezzo? – 
Domani
 ci penso…  – Ops, dimenticavo: *Il canarino è una bevanda a base di scorza di limone e acqua che si prepara portandola in ebollizione e assunta per facilitare la digestione. Adesso l'hai capita 😉 ?
I swear: you are one of my favorite programs, but to watch twenty people cooking, regardless that they do it well or not, stirs up my appetite, especially on Thursday evening. You play dirty, because the whole idea of the weekend came along with the idea of letting people rest and eat what they usually avoid during the week. And you break my week, screwing up all my good resolutions. And if it was just a question of you program! And the chips, and the small yellow date, the rolled pastry, the gorgonzola cheese: you don't just sell yourself, but the products you advertise. You don't appeal to your fame, but on starvation!… and you know well enough that on Thursday night it's always in wait. The end justifies the means: men are constantly trying to evade, they just need the right mean – or a good excuse – with which to justify it. And Masterchef is a great excuse to pig out mid-week. But when you are hungry, it's easy to find the tantric way  to make her starving, are you sure you can make her come again after the Sunday's orgasm? If you say you are the brightest star of Michelin galaxies, prove it! Tax yourself as the other competitors do. – Starvation makes up the audience, but it's so ugly it makes beautiful what is not. (see also success of Hells Kitchens). Let alone being broadcasted at a protected time: sundays from 1 pm to 3 pm, while people sit a dining table with the guinea-fowl parading in front of them or on the sofa with the canary*. At this stage, when I no longer know if you got the metaphor I have just written… I can't help but ask myself: is it the mean becoming an end or the end becoming a mean? – will think about it tom…  – Whoops, I was forgetting: * the canary being a beverage made with lemon skin boiled in water to be drunk as digestive. Got it now 😉 ?