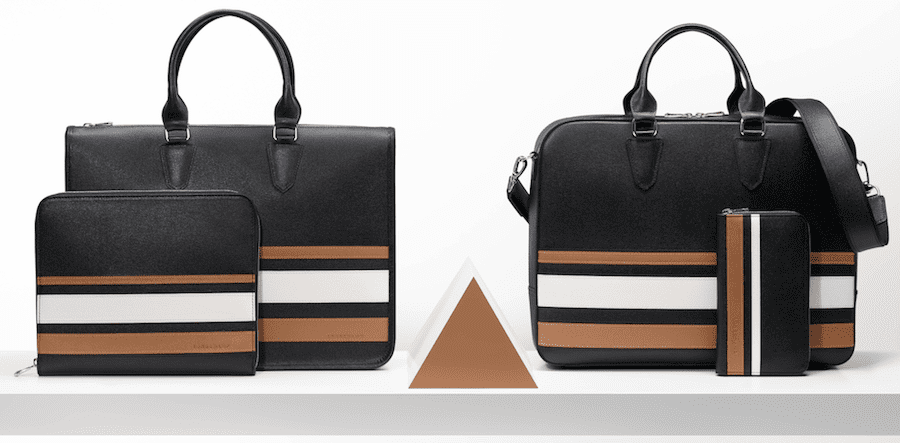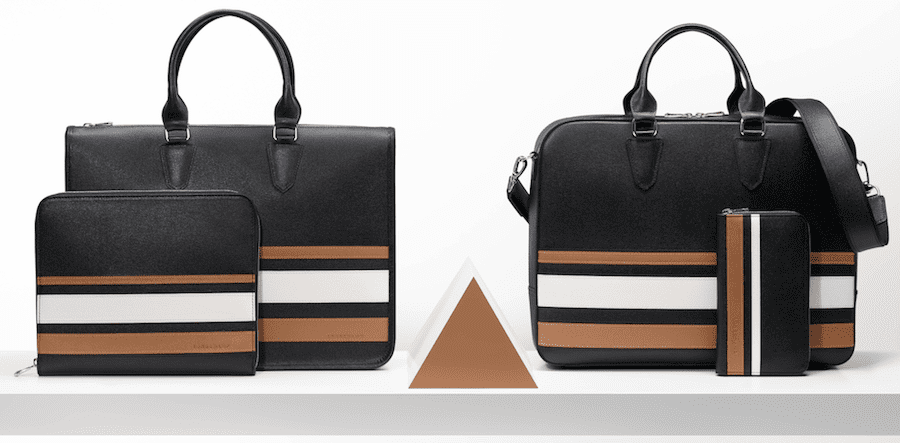 Longchamp
presenta
RACING
, una nuova linea maschile di porta documenti dallo stile intramontabile ed elegante. Tre bande colorate sono il segno di riconoscimento, grafico ed essenziale, di questi accessori realizzati con una delle migliori pelli di vitello dalla rigidità ideale. Due i formati disponibili: il classico da portare a tracolla e uno più elegante e urbano. La palette cromatica include il nero con bande color cuoio ed écru; il color terra dell'altrettanto elegante versione con bande a contrasto nere e bordeaux. E, per i più nomadi, un assortimento di astucci porta iPad. Una collezione dedicata al look dell'uomo contemporaneo: pratico, dinamico e attento allo stile.
.
Longchamp presents RACING, a new men collection of leather goods with unmistakeable and elegant style. Three coloured bands are the graphic and essential symbol of these accessories manufactured using top quality leather with the suitable rigidity. Two available versions: a traditional shoulder case and a more elegant urban one. 

The chromatic palette includes black with cuir and écru colour bands; and a earth colour model with cutting-edge black and burgundy bands in contrast. 

And for urban nomads, a set of iPad cases. 

A collection dedicated to the look of contemporary men: easy, dynamic and fashionable.