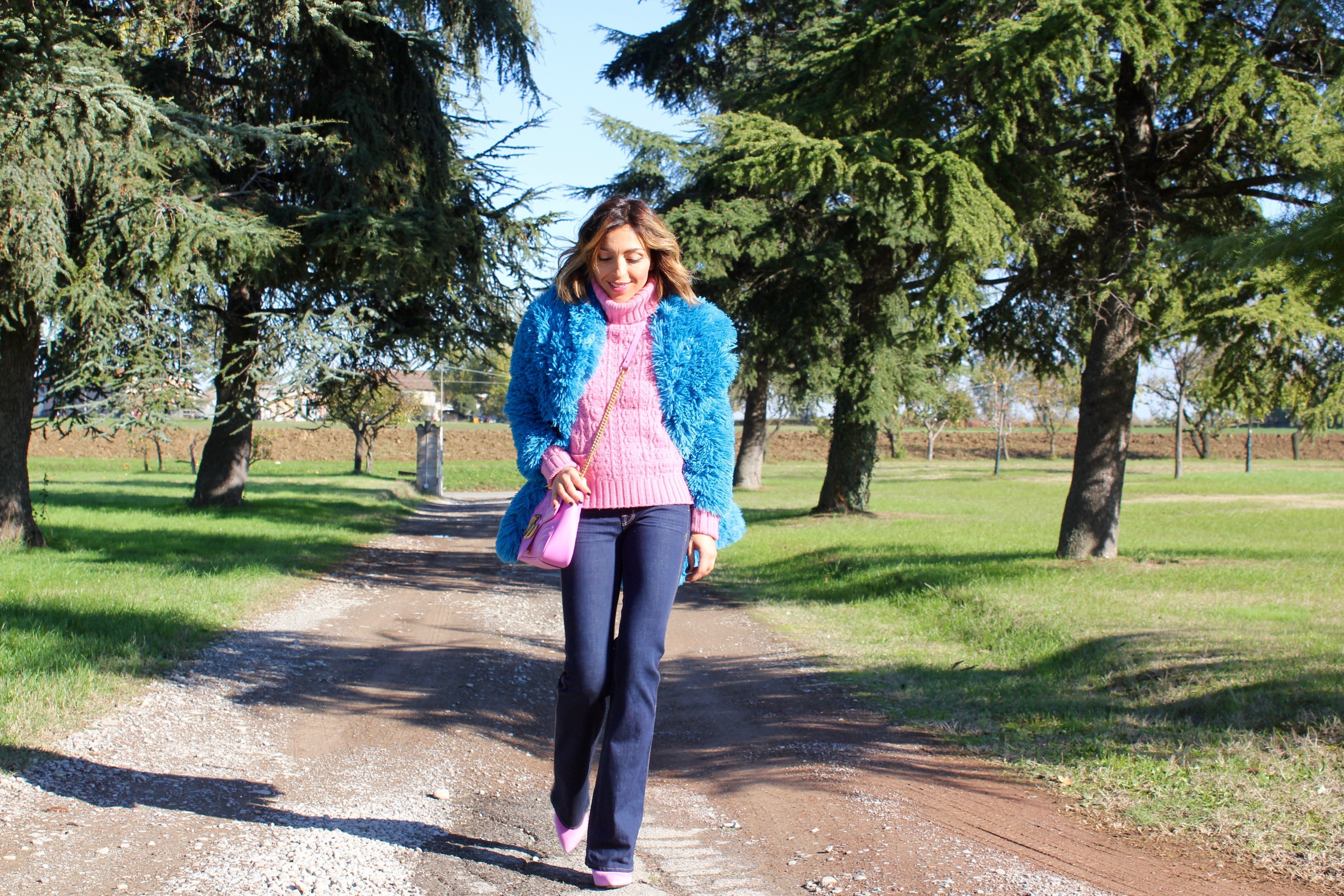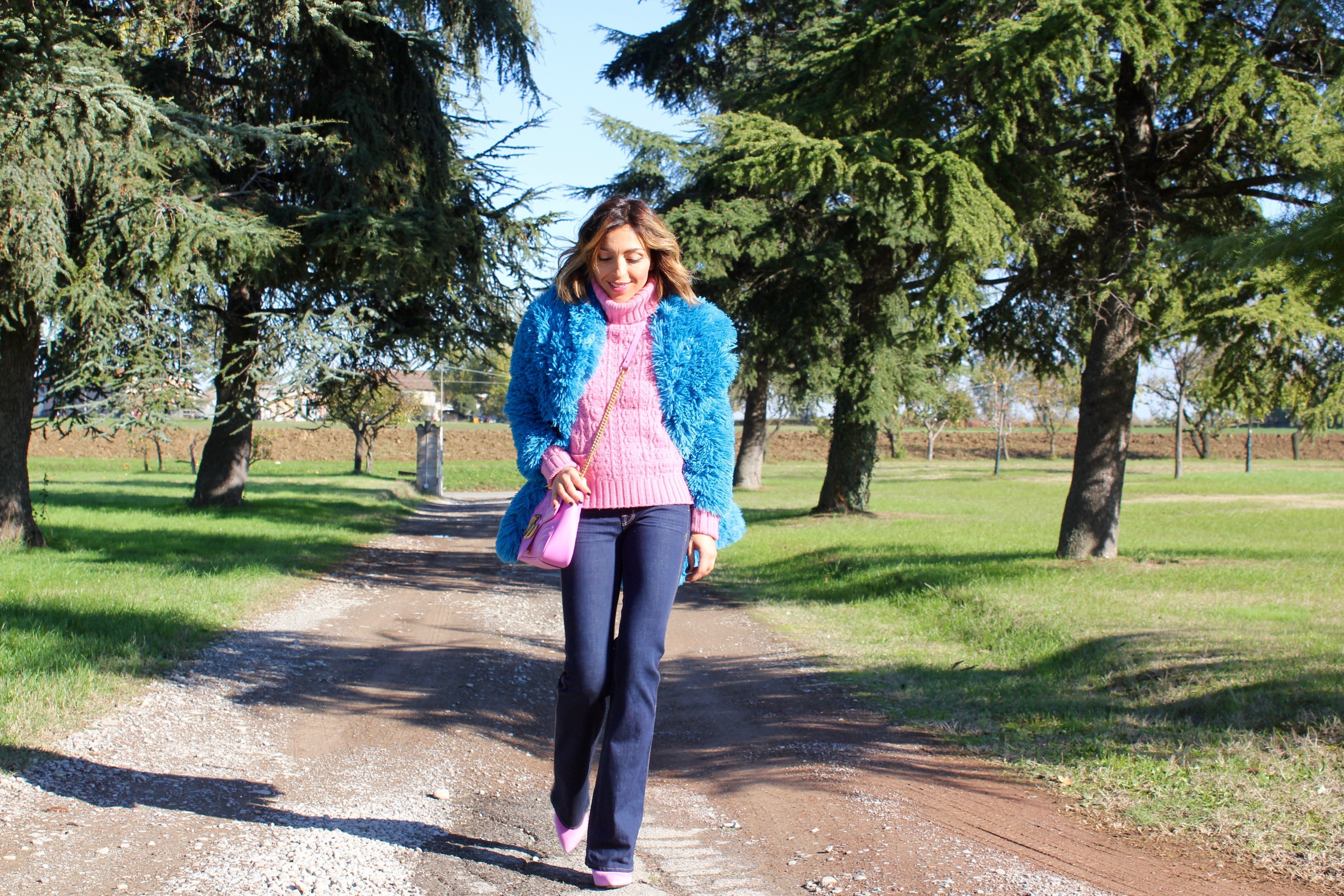 er scrivere le favole ci vuole immaginazione. Tanta immaginazione. E quando si è grandi, serve un buon pretesto per buttarne giù una: il mio si chiama Emma. Emma che deve fare i compiti e scrivere una favola con una morale. Chi troppo vuole nulla stringe: la frase che mi ripeto io quando trovo un parcheggio, ma è troppo lontano dalla destinazione che devo raggiungere. – Ecco perché poi metto la macchina sotto curva, sulle strisce o davanti alle pattumiere. Comunque, questa è la prefazione che introduce la favola di oggi e se ce ne saranno altre non lo so, dipende se arriva un altro buon pretesto.
IL MILLEPIEDI E LA LUMACA 
(Ogni riferimento a persone e cose è puramente casuale)
C'era una volta un millepiedi che si lamentava di avere poche scarpe. Un bel giorno, la sua amica lumaca, stanca di sentirlo brontolare, gli chiese quante ne possedeva. Il millepiedi, infastidito da quella stupida domanda, sbuffò e disse: "ma cosa vuoi saperne tu, che hai solo una pattina per scivolare sulla pancia e una brutta casetta che sei costretta a caricarti sulle spalle?" La lumaca si mise a ridere e se ne andò. Il millepiedi, però, pensò che non aveva saputo rispondere perché non aveva mai contato le sue scarpe. Vuotò il suo armadio e le mise tutte fuori in giardino. "Sono poco più di mille" si disse "credo che andrò al mercato e ne comprerò ancora". Il millepiedi andò al mercato e ne comprò altre quattro paia, ma sulla via del ritorno, cominciò a piovere. Il millepiedi cercò di correre più forte che poteva, doveva salvare tutte le scarpe che aveva lasciato in giardino, ma la sua corsa disperata non servì a niente: il tesoro che non aveva mai apprezzato, ora si era tutto rovinato. L'amica lumaca per ripararsi dalla pioggia si era ritirata nella sua casetta, ma si era goduta tutto lo spettacolo e non poté fare a meno di farsi una risata. 
.
Imagination is all you need to write a fable. A good deal of imagination! And when you're grown up you need a really good excuse to write one: my excuse has a name, it is called Emma. Emma: she needs to do her homework, that is, to write a fable conveying a moral. Grab all lose all: I keep repeating myself when I find a parking lot that is way too far from my destination. – this is why I park my car right before a turn or on the zebra crossing or against the dust bins. Anyway, this is the introduction to today's fable, whether there will be more, I don't know, we'll see… I might have a second good excuse.
THE MILLIPEDE AND THE SNAIL 
(All characters and events appearing in this work are entirely fictional)
Once upon a time there was a millipede. He was always complaining about his lack of shoes. One day, his friend the snail, tired of his constant complaining, asked him how many shoes he possessed. The millipede, annoyed by such silly question, snorted and said: "What would you know about shoes? You have only one foot to slide on and a horrible house you are forced to carry on your back!" The snail smiled and went away.  Once alone, the millipede thought of his incapacity to reply, because he had never counted his shoes before. He then emptied his wardrobe and took all his shoes out in the garden. "They are merely over a thousand" he said "I think I'll go to the market and buy some more ". The millipede went to the market and bought four new pair of shoes, but on his way back it started to rain. The millipede tried to run as fast as he could, he had to go and save his shoes he had left in the garden, but his desperate rush was useless: the treasure he had never been able to appreciate before, was now ruined. His friend the snail under her sheltering home was watching the scene and could not help but laugh.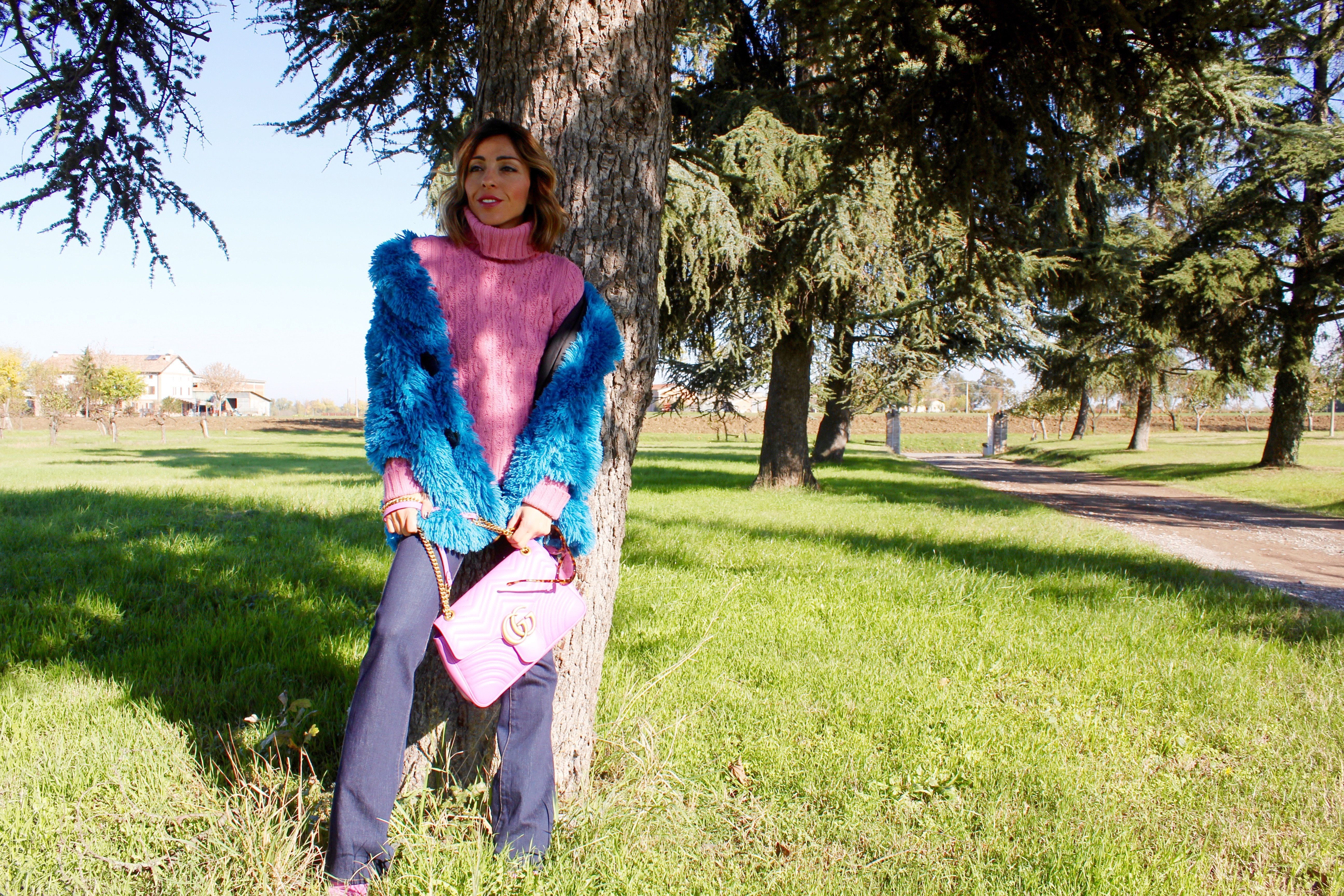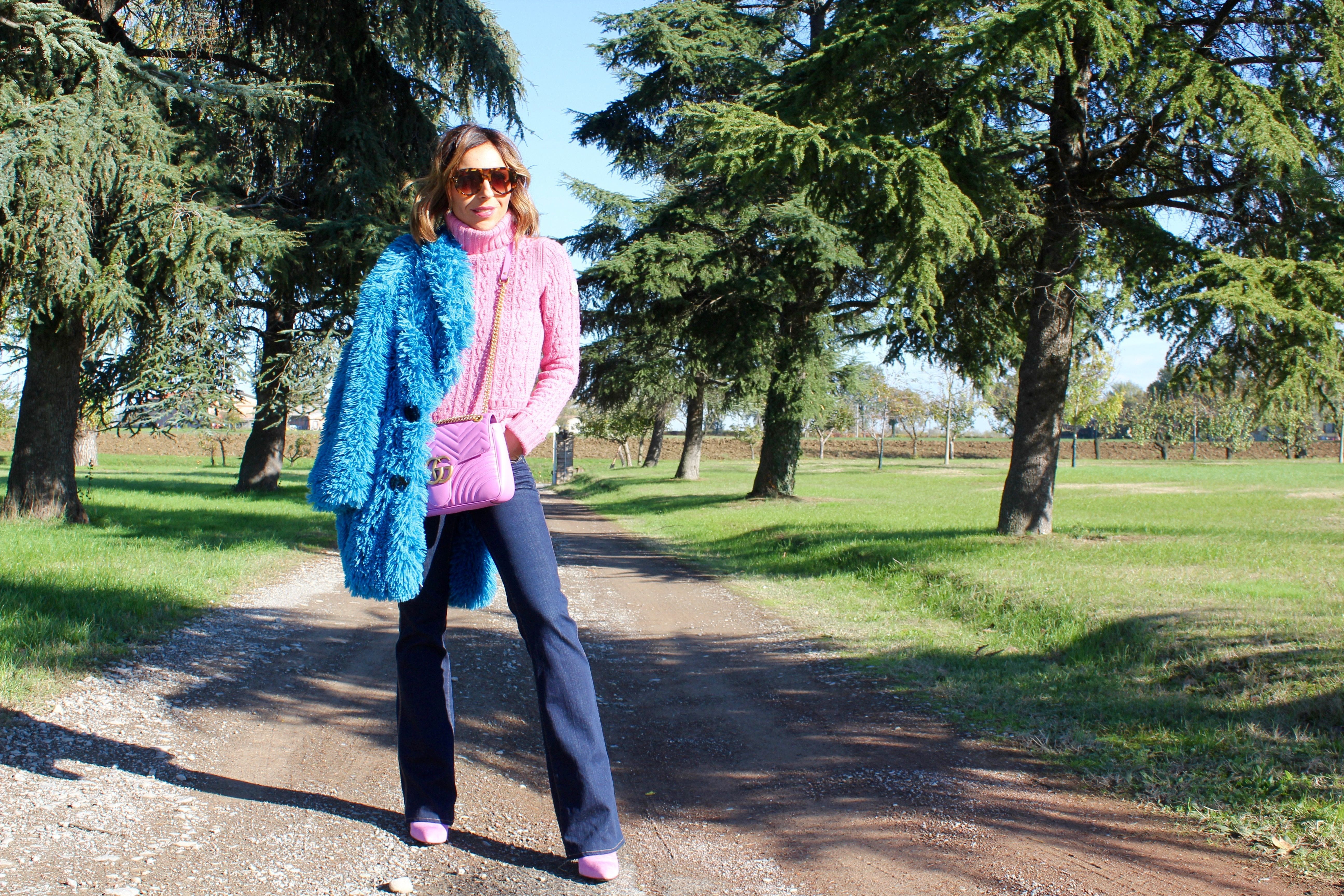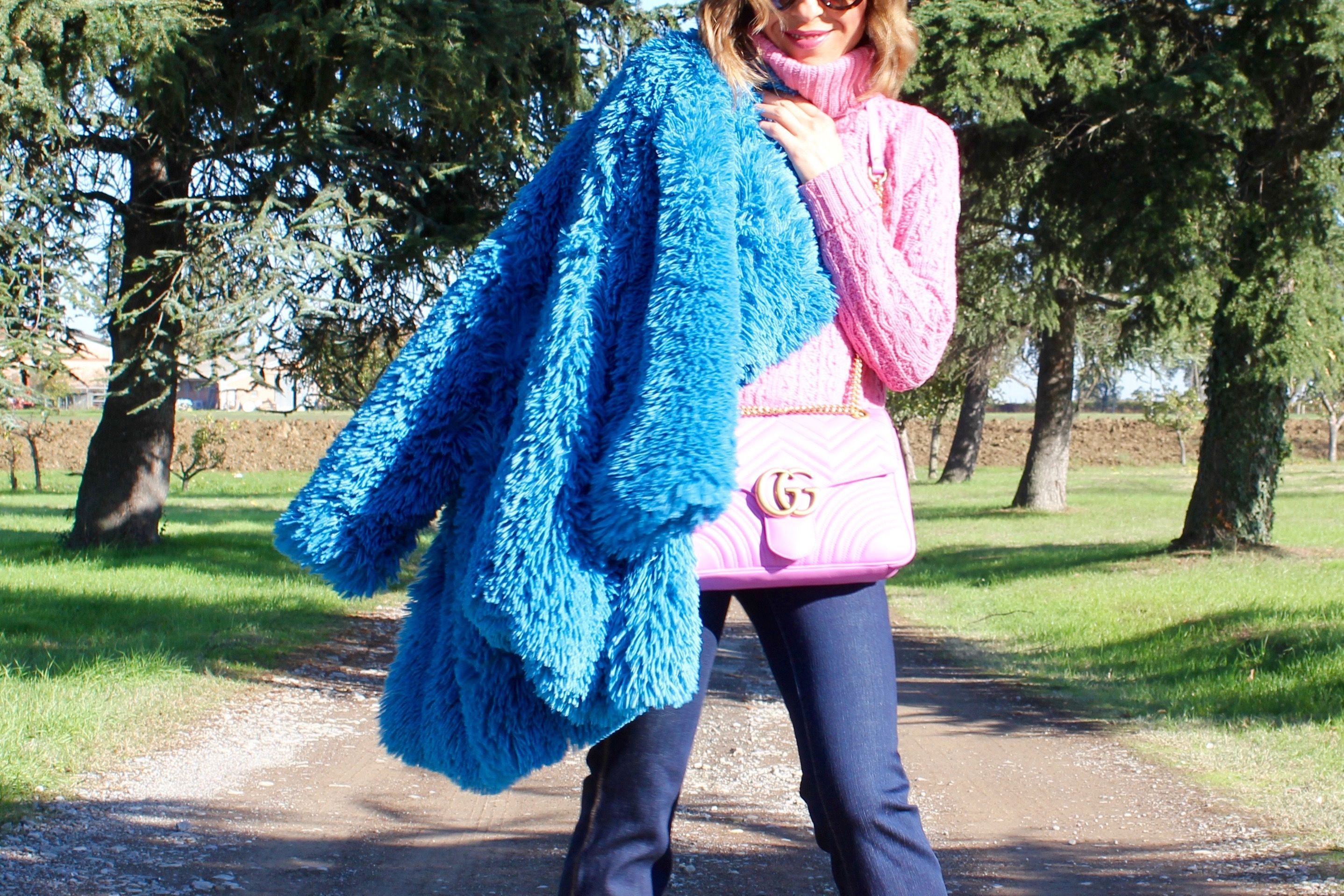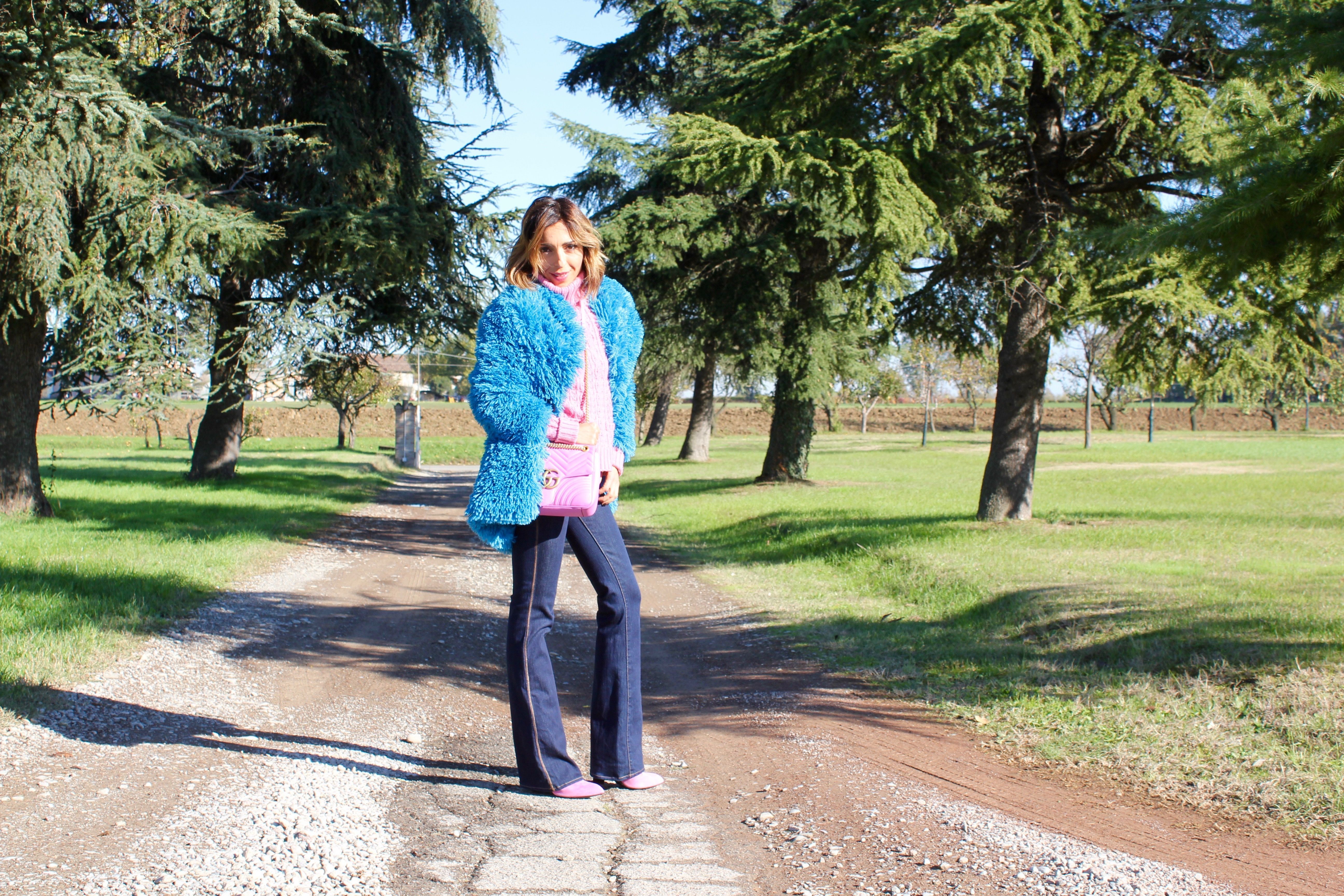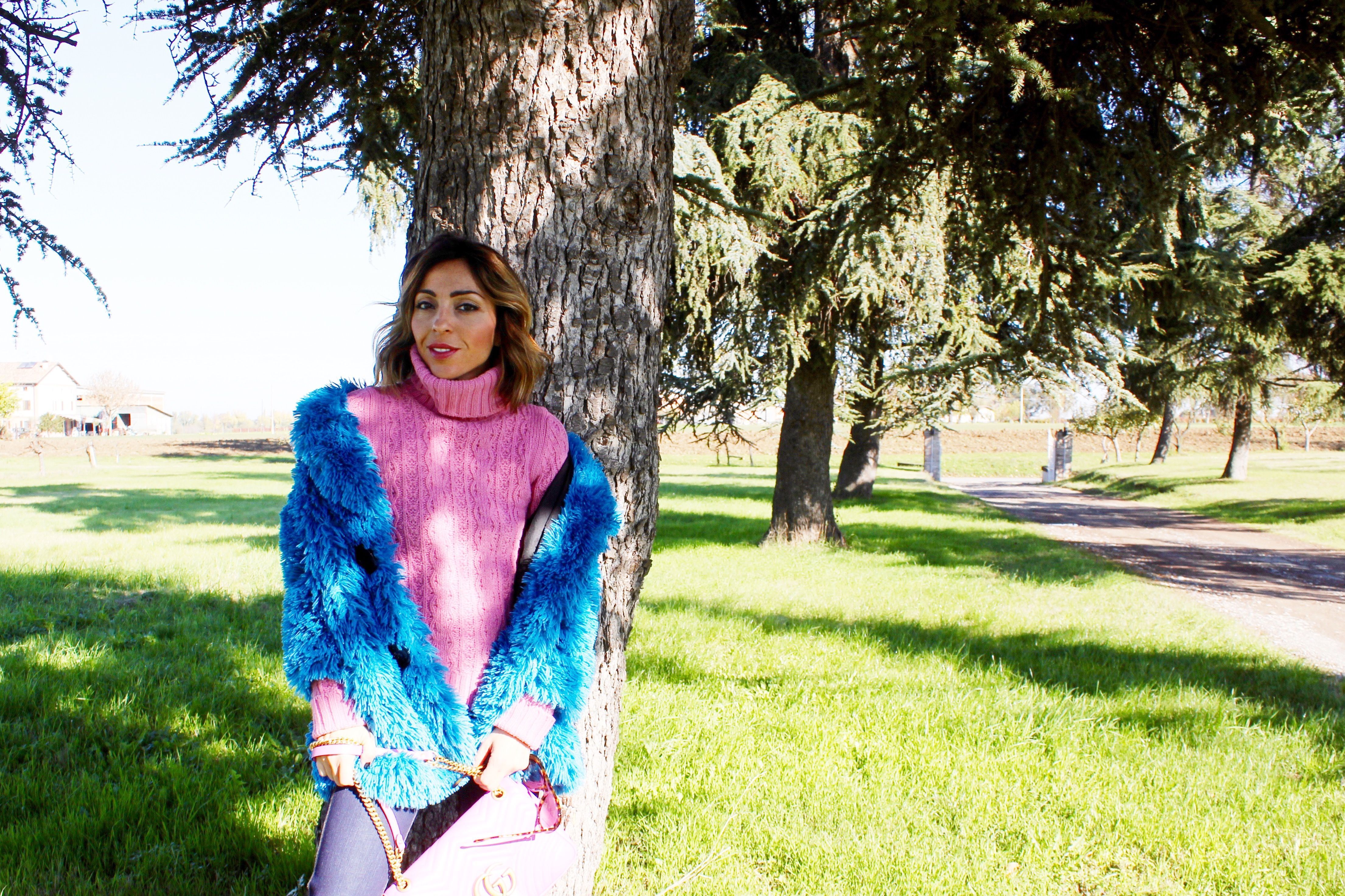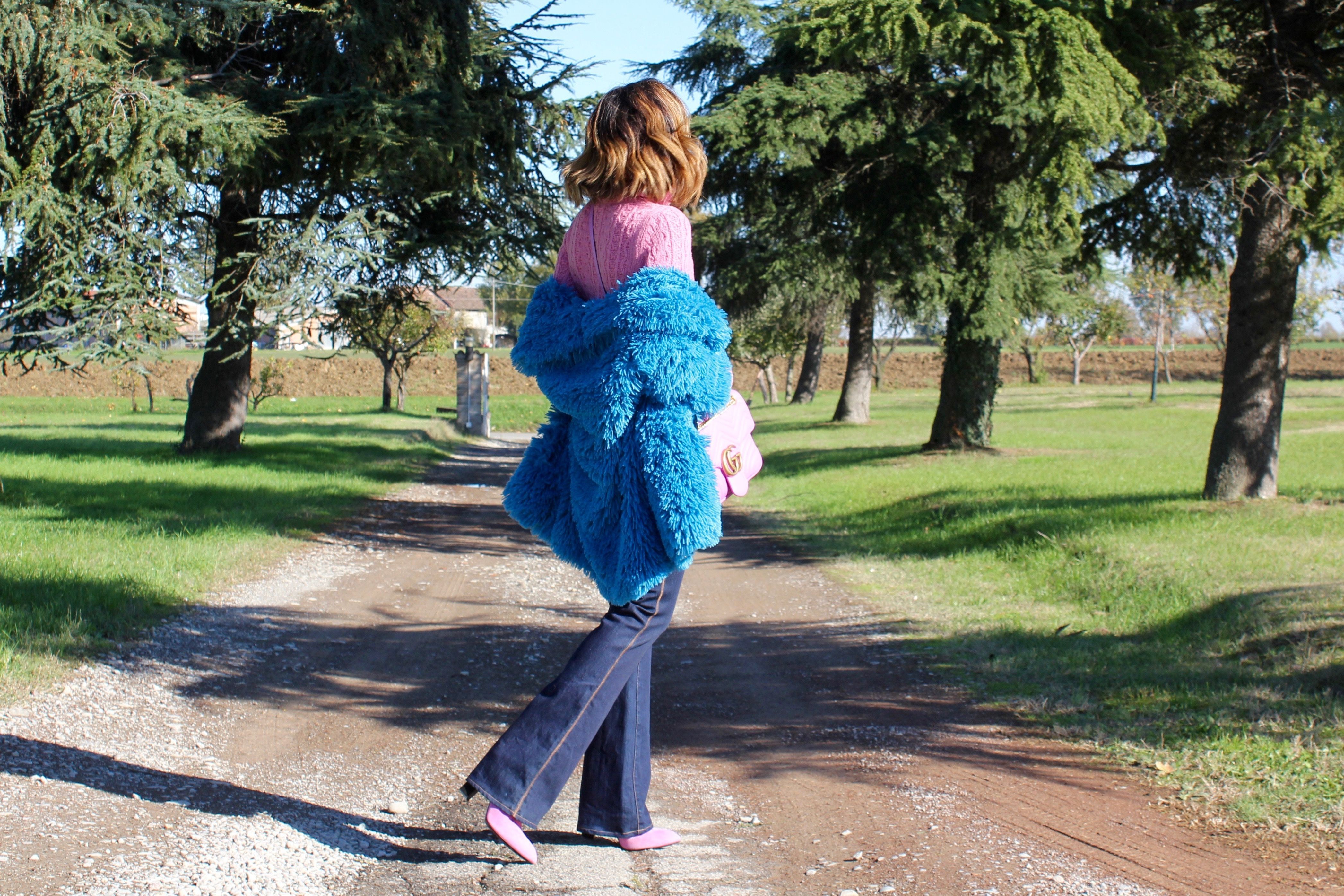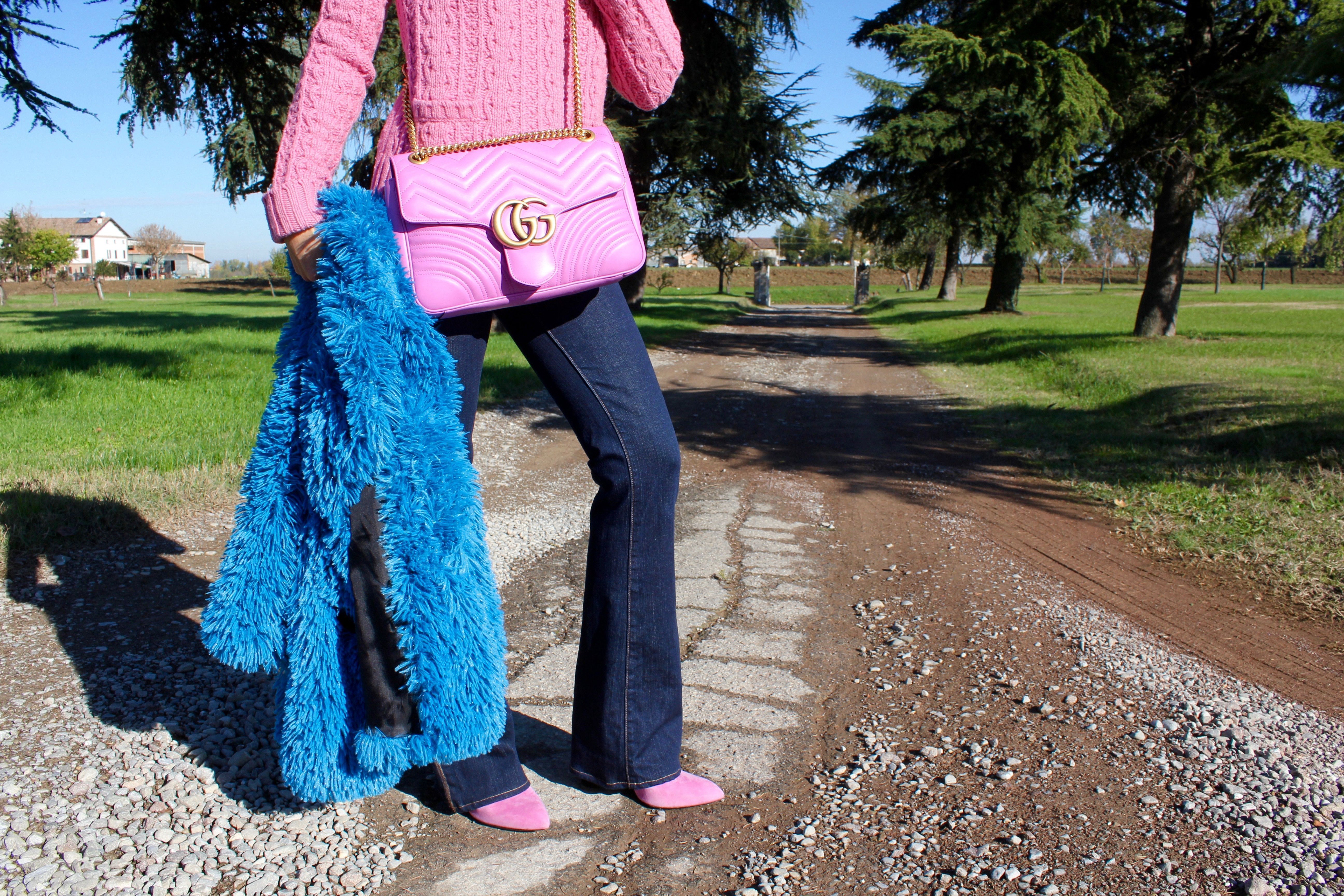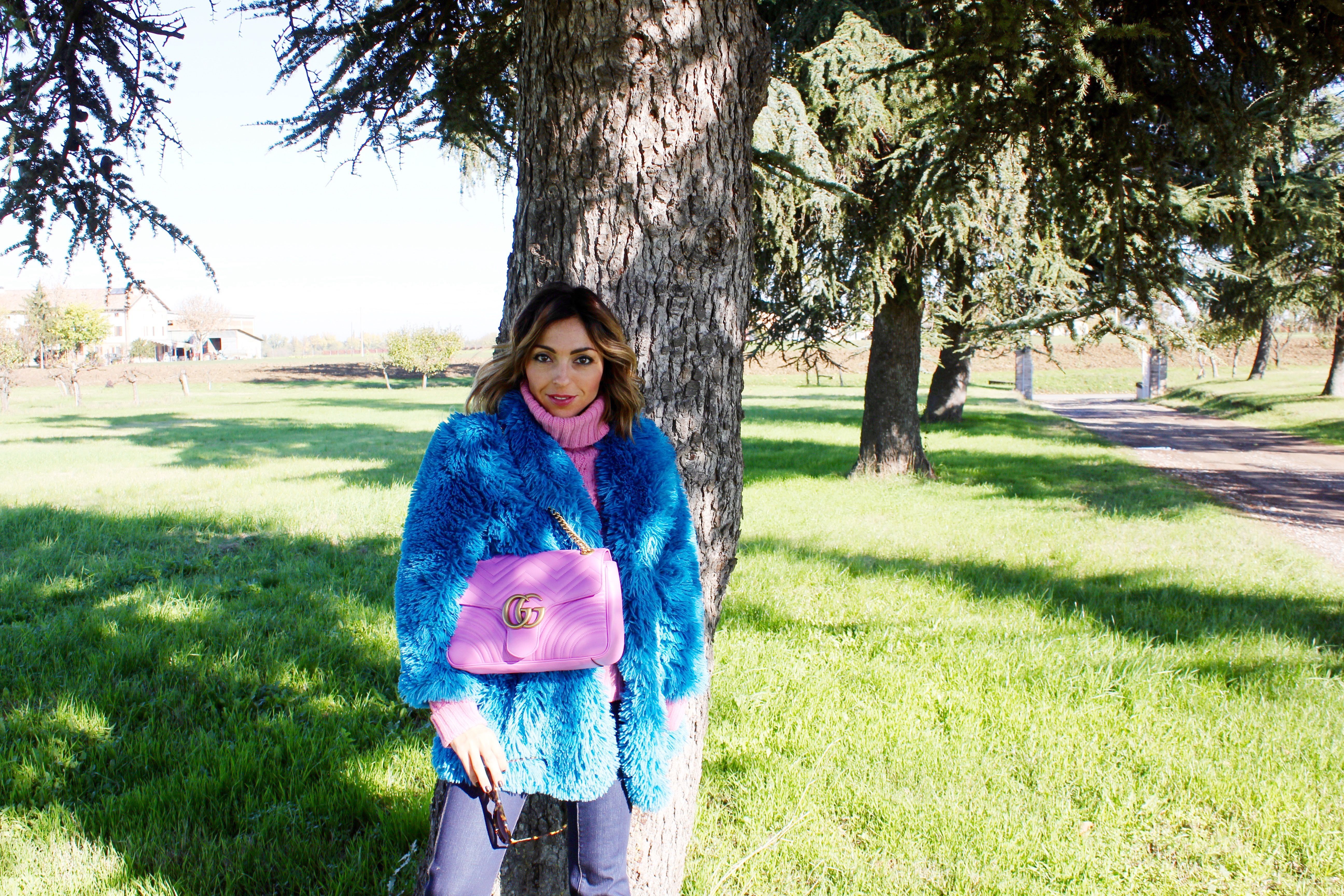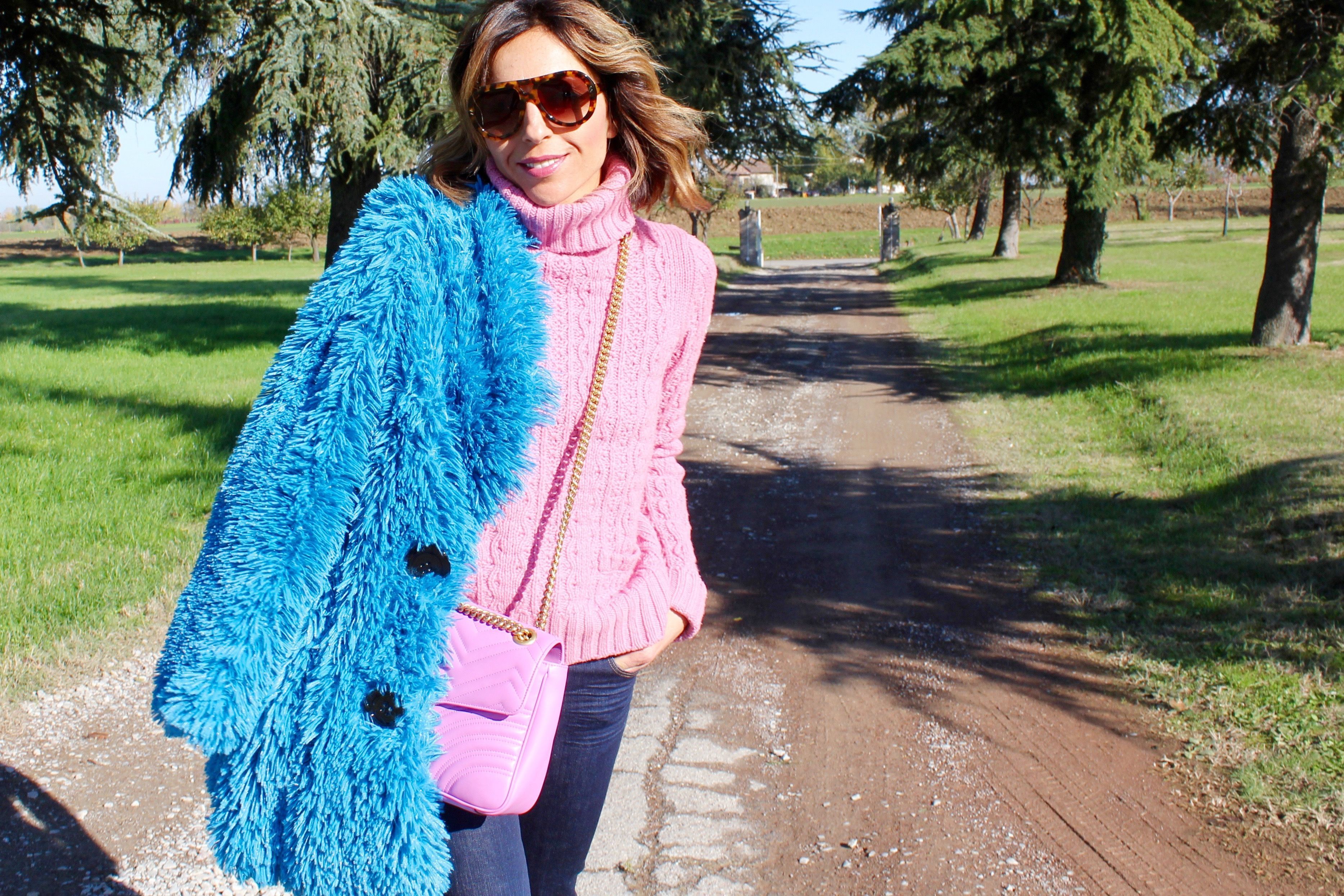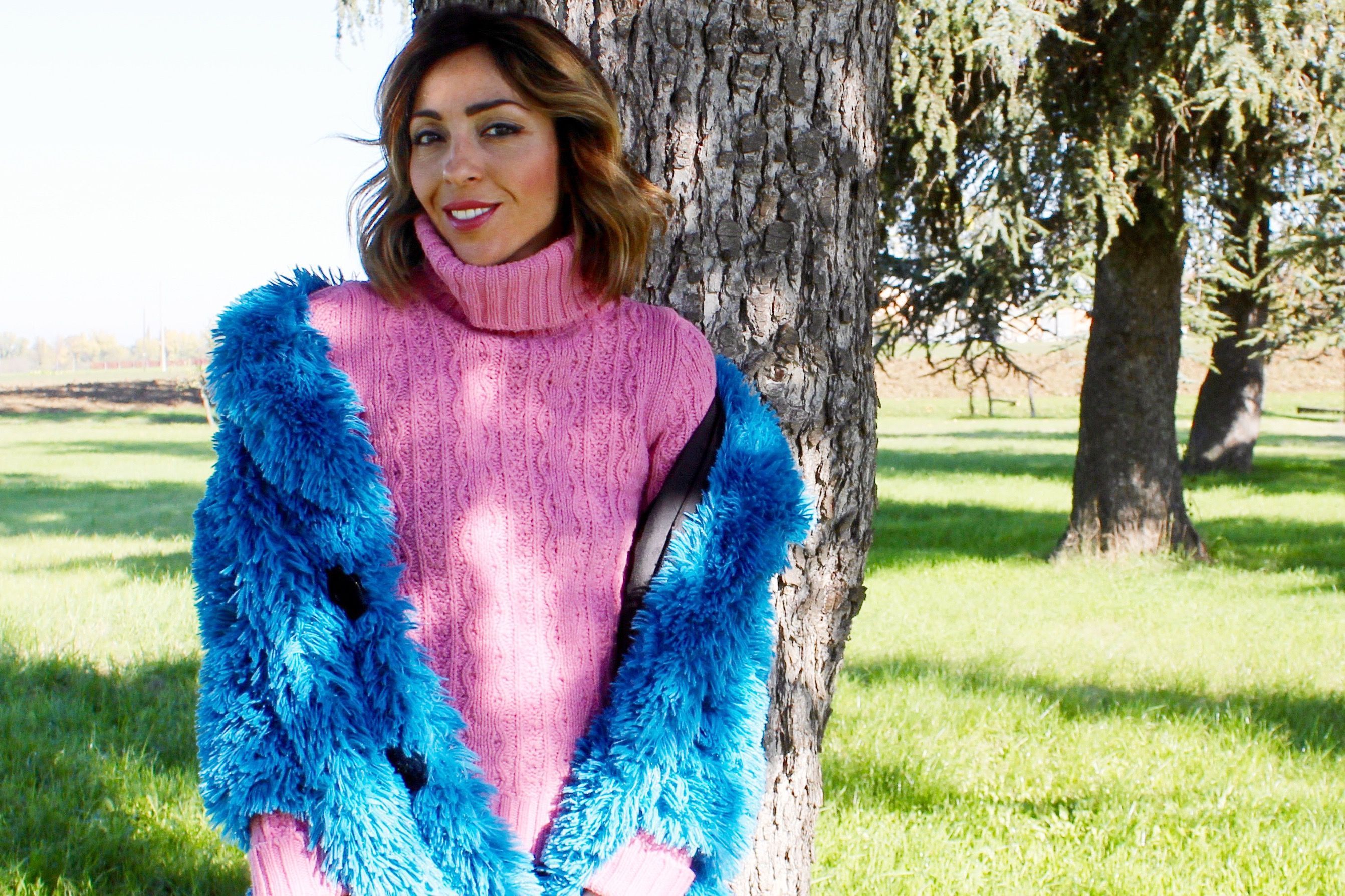 Denim: JBRAND
Jacket: FACE TO FACE
Sweater: MONCLER
Boots: MIU MIU
Bag: GUCCI
Eyewear: STELLA MCCARTNEY