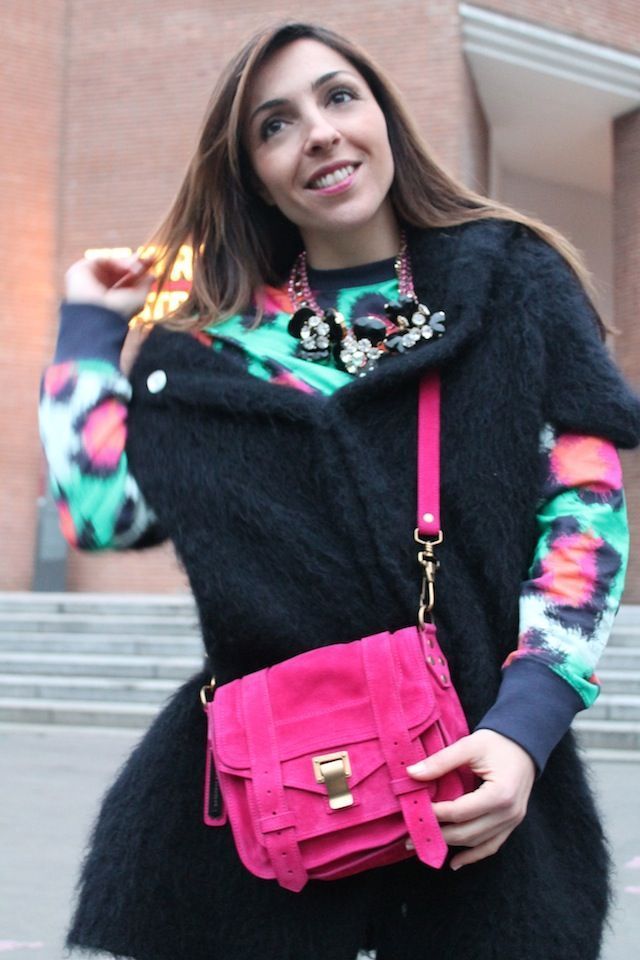 [youtube width="900″ height="530″ video_id="pdinGJebmPg"]
A meno che non viviate in una valle desolata, lontani dalla civiltà, ma molto vicini alla pace interiore, oggi non potete fare a meno di avere almeno una password, che sia numerica, alfabetica, alfa numerica, poco importa… ciò che più conta è che la ricordiate quando serve. Una volta la password era roba da agenti segreti nei film di spionaggio e chi lo avrebbe detto che questa parola un giorno sarebbe diventata di uso tanto comune?!? Già, dimenticate quindi fortezze da espugnare, ordigni atomici da recuperare formule di fusione fredda di cui impossessarsi ed eventuali protocolli Praga, oggi l'unica missione impossibile di cui vi occuperete sarà di ricordarle tutte! Quella del telefono, che per non voler essere troppo presuntuosa ha deciso di chiamarsi PIN, quella dell'indirizzo email, che a differenza del CAP che se non vi viene non importa, questa non ammette nessuna forma di amnesia. Quella di Facebook, quella di Twitter, quella di Instagram, quella di Pinterest, quella di Id Apple o anche solo e semplicemente quella che vi serve per accedere al vostro conto bancario, per esaminare saldo e movimenti lontani da occhi indiscreti. Ma se per tutto ciò che è automatizzato basta una password corretta per avere la garanzia di aprire una porta, nei rapporti interpersonali esiste la combinazione certa da digitare per fare centro nella vita, nell'amore, nel lavoro? La risposta è ovviamente no e questo è il lato divertente… Forse non avremo scritto il giusto codice, ma è anche vero che a volte ci è concesso avere a disposizione un buon numero di tentativi per scrivere la nostra storia come noi la vogliamo… Nessun codice da decifrare, forse qualche segno e sicuramente un messaggio… che da copione si autodistruggerà tra 5 secondi, quando avrete terminato la lettura del mio post.
Unless you live in a desolated valley, far from civilisation but very close to inner peace, you can't help having at least one password, be it numeric, alphabetic, alpha-numeric, it doesn't matter… The only thing that matters is that you remember it when needed. Passwords were once things for secret agents in spy movies and who could have ever imagined this word would have become so common nowadays?!? Well, forget about fortresses to be taken by storm, atomic bombs to recuperate, cold fusion formulas to steal, Prague protocols and the like, today your one and only "mission impossible" will be that of remembering all your passwords! That of your mobile phone, not to feel too much lofty, has decided to call itself PIN code, that of your email, which, unlike post codes that can be forgotten, does not admit any form of amnesia whatsoever. That of your Facebook, Twitter, Instagram and Pinterest accounts, that of your Apple Id or the password you need to access your bank account to check your balance away from prying eyes. And if for automated and automatic things you only need the right password, what do you need to open the door of interpersonal relationships? Is there any right combination to enter to hit the bull's eye of life, love and business? The answer is no, of course, and this is the funny side of the issue…. We could have entered the wrong code, but sometimes we have a good number of trials at our disposal to write our story exactly as we want it… no code to crack, perhaps some signs and for sure a message… that, as expected, will self-destruct in 5 seconds, immediately after you've read my post.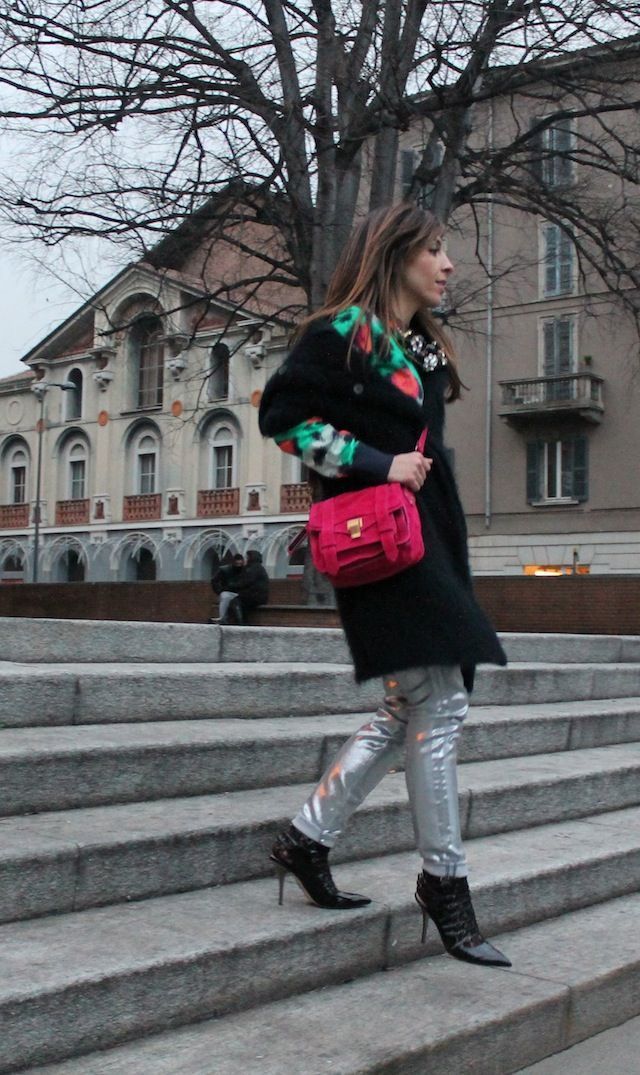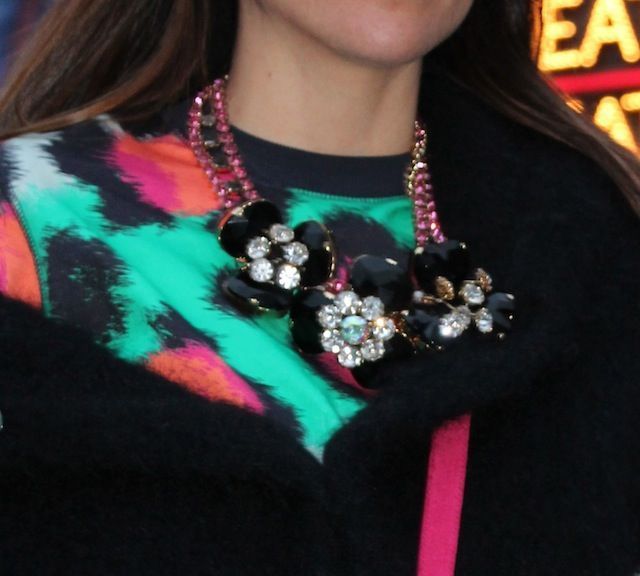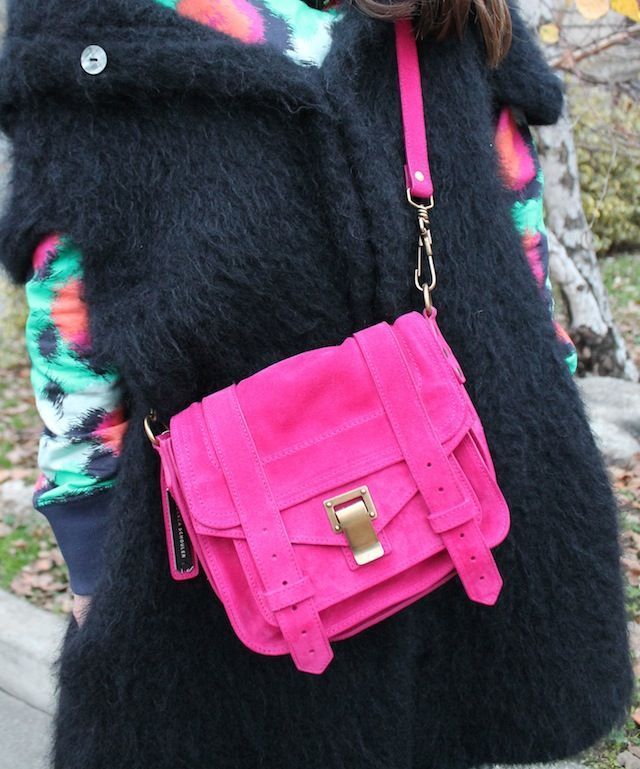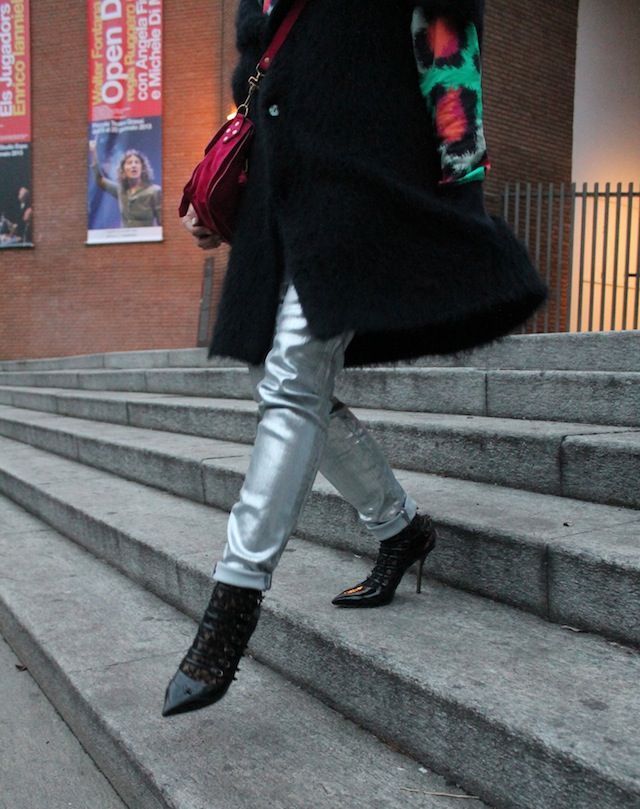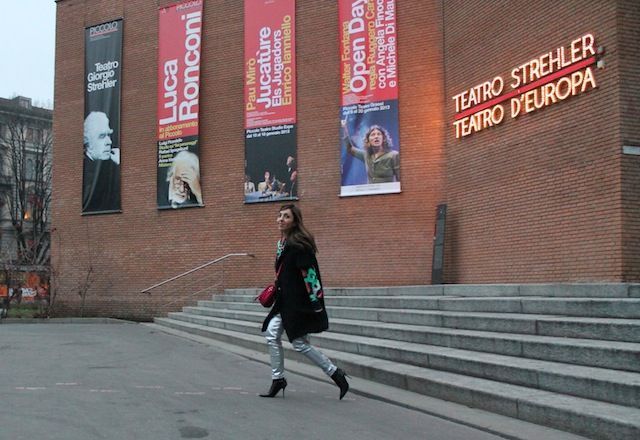 .
Sweater: KENZO FOR PITTI
Pants: HTC
Coat: MAISON MARTIN MARGIELA
Necklace: ELSA 4
Shoes: EMILIO PUCCI
Bag: PROENZA SCHOULER