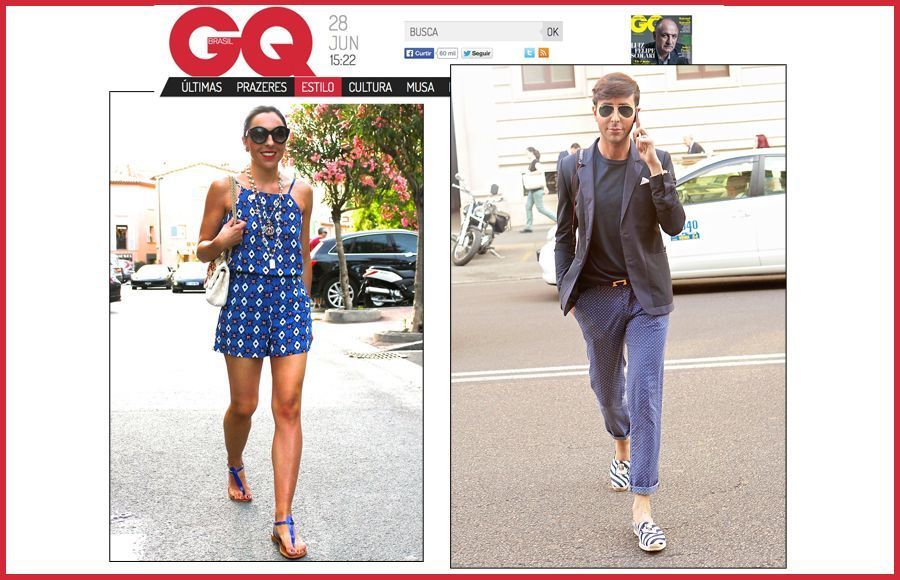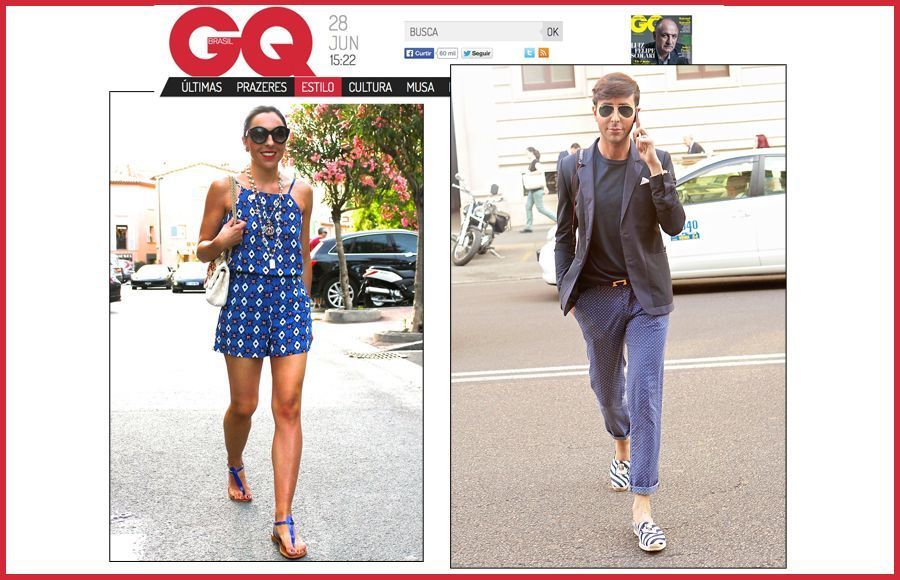 Continuano le nostre collaborazioni con testate internazionali, oltre a Cosmopolitan Italia e Glamour Russia, noi di Crem's Blog abbiamo iniziato a collaborare con GQ Brasile, documentando il meglio dello stile a Pitti e a Milano durante la Fashion-Week! Il mood sporty-chic vince su tutti, abiti sartoriali o abiti da donna completamente deostruiti dall'appeal relax, ma sempre con un twist di estremo lusso e ricercatezza. Gli accessori giocano un ruolo fondamentale nella costruzione dei look, sneakers di ogni forma e colore abbinate in ogni modo e per ogni occasione. Ruolo da protagoniste anche per le stampe che, a differenza delle solite a cui gli stilisti ci hanno abituato, vengono proposte in versione macro e concettuali, very Basquiat! Date un occhio alla gallery sui personaggi top che hanno popolato questa elegante parentesi della moda italiana.
(Milano Fashion Week);(Pitti 86)
Our partnership with important international magazines goes on, besides Cosmopolitan Italia and Glamour Russia, Crem's Blog has now started a collaboration with GQ Brasile, documenting the best style seen at Pitti and in Milan during the Fashion-Week! The sporty-chic mood is the new must, totally deconstructed men or women pieces taking on a cosy appeal yet with a touch of extreme luxury and refinement. Accessories have a fundamental role for the outfit, sneakers of every from and colour combined for different occasions. A protagonist role also for printed patterns that are different from those we are already used to and are offered in macro-patterns or conceptual mood, in pure  Basquiat style! Have a look at the gallery with the people who best interpreted this elegant event of Italian fashion.
(Milano Fashion Week);(Pitti 86)