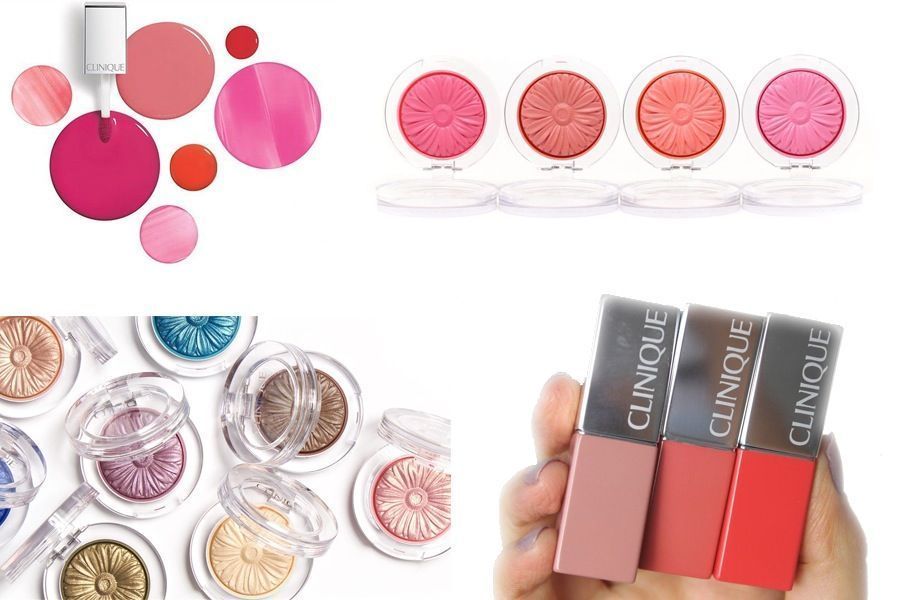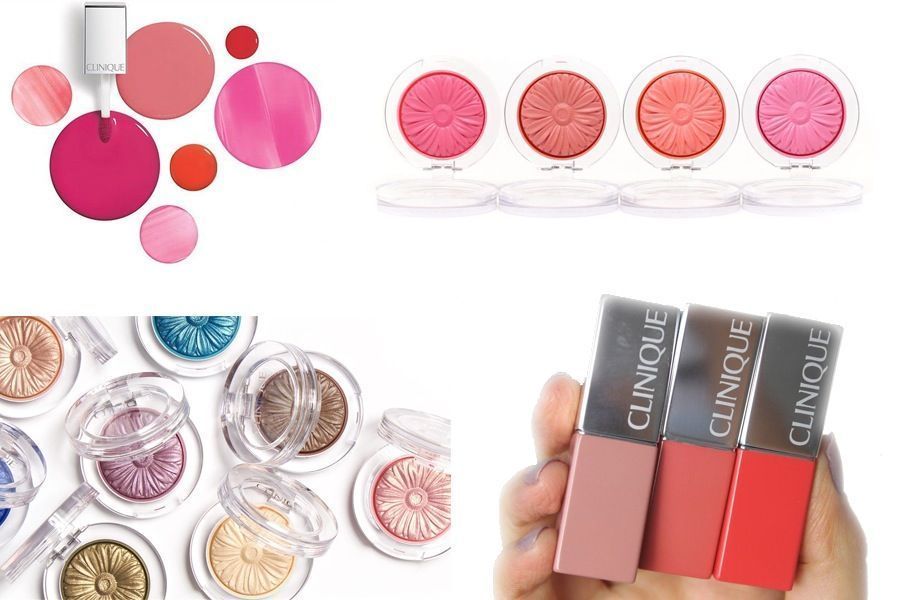 L
a collezione primaverile
Clinique Pop Artistry
di
Clinique
 arricchisce la famiglia
Clinique Pop
con novità impalpabili, audaci e coloratissime. Tonalità luminose e texture morbide per labbra e guance e ombretti da modulare, che donano agli occhi un primo piano indimenticabile. Nel dettaglio, ecco i protagonisti: 
Clinique Pop Glaze Sheer Lip Colour + Primer
: la formula 2 in 1 contiene un primer che conferisce un finish luminoso, a lunga tenuta, e una confortevole idratazione che persiste nel tempo.  
Clinique Pop Glaze Sheer Lip Colour + Primer
è un mix, che idrata le labbra in modo eccellente. La sua composizione arricchita da burro di karité, burro di Murumuru riuniti in e da un cocktail di olii emollienti, dona luminosità, morbidezza e protezione. Ispirandosi alle caramelle, la linea propone 6 tonalità vivaci impalpabili, luminose e brillanti. 
Clinique Pop Lacquer Lip Colour + Primer
apporta immediatamente idratazione e morbidezza alle labbra e un colore intenso dal finish laccato che resiste fino a 6 ore. Le nuove 8 irresistibili tonalità di ispirazione Pop, vanno dai nude cremosi, passando per i rossi audaci e leggeri, ai viola più intensi. 
Clinique Lid Pop
: una gamma di ombretti che spazia dalle nuance più delicate a quelle più audaci, una formula setosa, a lunga durata, che rilascia una carica istantanea di colore per un look impalpabile. Dall'esclusiva tecnologia brevettata
slurry technology
,  nasce una formula liquida e vellutata che si trasforma in una texture vaporosa innovativa e inimitabile, leggera sulla pelle e setosa al tatto. Riccamente pigmentato,
Lid Pop
è proposto in 6 vivaci tonalità che si modulano e si sfumano facilmente. 
Cheek Pop
, anche la formula di questo nuovo blush nasce come un fluido che si trasforma in una polvere innovativa, dalla texture meravigliosamente leggera e morbidissima, disponibile in 4 tonalità. 
Clinique Pop Oil Lip & Cheek Glow
: un colore vivace e luminoso per labbra e guance. La sua formula è nutriente, composta da olio di zafferano, jojoba e semi di girasole, la cui applicazione regala una sensazione di piacevole leggerezza. Il fluido-gel si stende con facilità grazie a un pratico applicatore che rilascia la giusta quantità di prodotto per ogni applicazione, in 4 colori modulabili. Tutte queste novità le troverete
online
e nelle profumerie a fine febbraio, con questa collezione possiamo proprio dire che la primavera è alle porte.
The spring collection Clinique Pop Artistry by Clinique broadens the family of Clinique Pop with brand-new, audacious and colourful products. Brilliant shades and soft textures for lips and cheeks and shaded eye-shadows that give your eyes an unmistakable look. In details, here are the protagonists: Clinique Pop Glaze Sheer Lip Colour + Primer: this 2 in 2 formula contains a long-lasting primer for a glittering finish touch and a comfortable moisturizing sensation. Clinique Pop Glaze Sheer Lip Colour + Primer is a mix perfect to moisturize the lips.  Its formulation, enriched with karité butter and Murumuru butter as well as a cocktail of moisturizing oils, gives the skin shine, softness and protection at the same time. Inspired by candies, the collection offers 6 vivid, glittering and lively tints. Clinique Pop Lacquer Lip Colour + Primer immediately moisturizes and softens the lips with a 6 hour lasting brilliant colour. The new 8 irresistible shades with a Pop inspiration go from creamy nude tints to audacious red and intense purple shades. Clinique Lid Pop: a range of eye-shadows that  goes from delicate to more intense hues, a silky touch, long-lasting and with an instant colour charge for an impalpable look. From the exclusive patented slurry technology,  a liquid and velvety formulation that changes into an innovative and inimitable texture, soft on the skin and with a silky touch. Rich in pigments, Lid Pop is offered in 6 lively shades that are easy to shade. Cheek Pop, even the formula of this new blusher is a fluid that turns into powder, with a soft and delicate texture, available in 4 shades. Clinique Pop Oil Lip & Cheek Glow: a glowing colour for lips and cheeks. Its formulation, extremely nourishing, is made up of saffron oil, jojoba and sunflower oil seeds and its application gives a pleasant sense of softness. The gel texture is easy to spread and it is equipped with an applicator that release the right amount of product for a single use, available in 4 colours. You'll find these new products online and at Clinique retailers a the end of February, with this collection we can well say that spring is approaching.