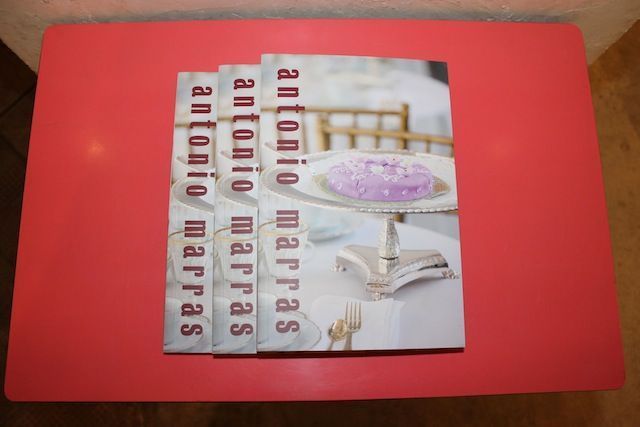 [youtube width="900″ height="530″ video_id="TTejxn3kN1A"]
E' "The Realms of Unreal", il manoscritto fantastico dello scrittore e illustratore statunitense Henry Darger, a ispirare la poetica visione di Antonio Marras per la prossima primavera estate. E sono le Vivian girls, le protagoniste dell'opera, a interpretare lo spirito della collezione. "Una di loro è giovane sposa e per lei si son fatte più belle. Si respira un'aria dolce, il vento dondola fiori rossi, gialli, viola… Scintilla la tavola, cristalli, platino, argento, sete, torte. Tutto un po' ammassato, ma bene, con grazia e armonia. Per oggi hanno deciso: il mondo deve essere reso romantico…vogliono ancora giocare e si vestono a festa per dire che il mondo può cambiare, diventare solare, incantato, irreale". O forse reale…con tessuti bouclé, damaschi di vario spessore e tonalità, a volte pastello, a volte cerimoniali. Motivi geometrici e floreali, pois, boccioli, farfalle, perle e cristalli Swaroski prendono vita nei decori e nei ricami fatti a mano. Il contrasto tra sogni e illusioni, tra luce e oscurità di cui è fatta la vita che pur nella realtà sa essere fantastica.
 "The Realms of Unreal", the fantasy manuscript by American writer and illustrator Henry Darger, is Antonio Marras's source of inspiration for the next spring/summer. And the Vivian girls, main characters of the writing, interpret the spirit of the collection. "One of them is a young bride and they dress up in her honor. There's sweetness in the air, the breeze swings among red, yellow and purple flowers,… The table shines, crystals, platinum, silver, silks, cakes. All a bit crumbled, but well, with grace and harmony. For today they have made up their minds: the world must be made romantic…they still wish to play and they dress up to tell the world can still change, become sunny, enchanted and unreal". Or maybe real…with bouclé tissues, damasks of various thickness and tones, sometimes pastel, sometimes ceremonial. Geometric and floral motifs, polka-dots, bus, butterflies, pearls and Swarovski crystals come to life in the colors and refined hand-made needle-works. The conflict between dreams and illusions, light and darkness of whom life is made and that though in its realty knows how to be fantastic.