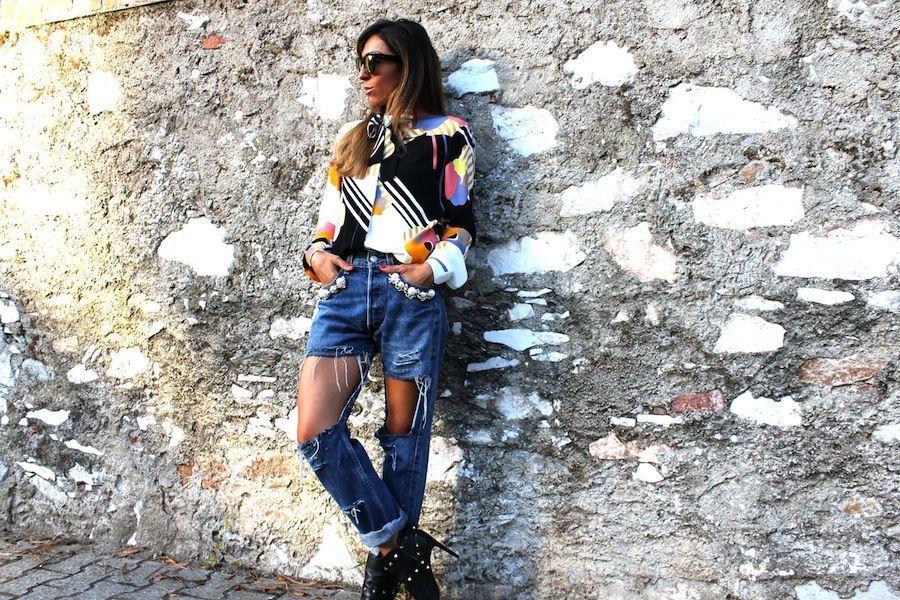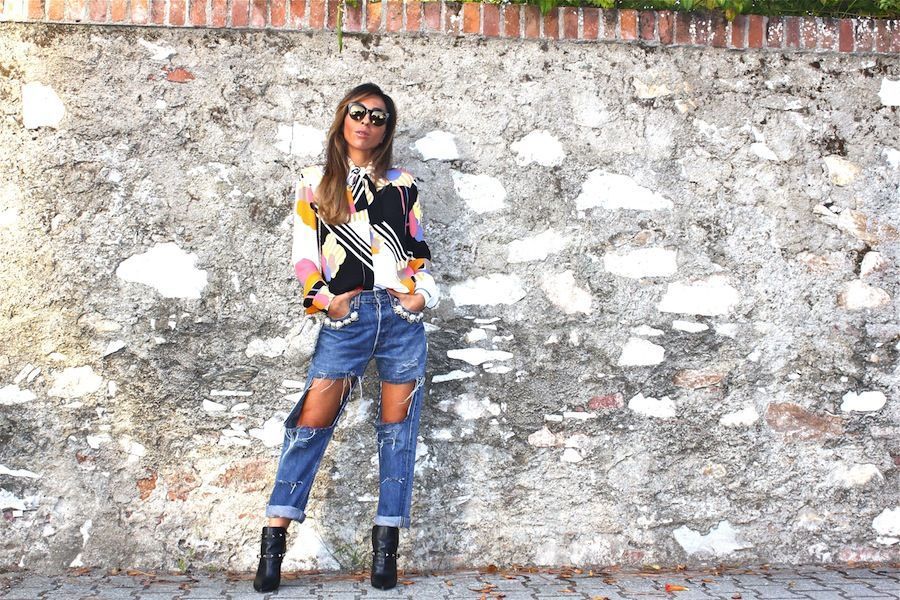 Se l'anello di congiunzione tra l'uomo* e la scimmia è un primate che si chiama Archicebus achilles, quello che unisce la donna* e lo shopping è il commesso. Fare shopping è un po' come fare sesso,  andare in un negozio in cui ti conoscono equivale ad andare a letto con un partner abituale, il commesso sa cosa ti piace, come accontentarti e l'orgasmo è garantito, ma se ti succede di fare shopping in un negozio nuovo, il partner che incontri è decisamente occasionale e quello che può offrirti è un sesso grandioso o una prestazione mediocre, a seconda dell'intesa che si instaura tra di voi. Sotto le lenzuola c'è sempre un gioco di ruoli: uno che comanda e uno che obbedisce, si deve solo decidere alla svelta quale dei due ricoprire. I presupposti da cui partire sono due: 1. Ogni essere femminile del pianeta non sa cosa vuole e quando gli viene offerto quello che pensa di volere, per ripicca cambia idea e decide di desiderare l'esatto contrario. Se entra in un negozio e il commesso la saluta timidamente, questa s'incazza da morire, se invece la saluta in modo incoraggiante con l'intenzione di aiutarla negli acquisti, questa s'incazza da morire. 2. Ogni commesso del pianeta vive di sensazioni, se fin dalla prima occhiata, la persona che deve seguire gli piace, dà il meglio di sè, regalandole un orgasmo multiplo, se invece gli sta sulle palle, tira fuori il peggio e l'orgasmo glielo mostra solo col binocolo.  Tutto comincia con una serie di frasi di circostanza: "Buongiorno" "Buongiorno" "Posso dare un'occhiata?" "Certamente, se posso esserti utile, chiedi pure." Quando qualcosa che sta appeso cattura l'attenzione della vittima, il commesso è pronto ad entrare in azione, a relazionarsi con la cliente potenziale a seconda del grado di empatia che si è instaurato tra loro. Pensare che il cliente ha sempre ragione e sempre la meglio è un grave errore, il potere di acquisto non serve a niente se ci si trova di fronte a un commesso che non ha voglia di soddisfarlo. La stessa cosa vale per la situazione opposta: se un commesso è gentile, disponibile e preparato, ma si ritrova con un cliente indisposto a spendere, domanda e offerta non si annusano nemmeno. Shopping=sesso, per farlo e basta bisogna essere in due, ma per farlo bene ci vuole la voglia di entrambi: quella di dare e quella di ricevere.
*Uomo = Da intendersi come essere vivente maschile, non genericamente appartenente alla razza umana 
*Donna = Da intendersi come essere vivente femminile, notoriamente appartenente alla razza sovrumana 
If the link between men* and apes is a primate called Archicebus achilles, the link between women* and shopping is the sales assistant. Going shopping is a little bit like having sex, shopping in your usual store is bit like having sex with your partner, the sales assistant knows what you like , how to satisfy you and excitement is guaranteed, but if you go shopping to a new store, it's like meeting an occasional partner who can offer you an extraordinary performance or miserable sex depending on the understanding you reach.  Sex always implies roles: one orders and the other obeys, you just have to decide quickly what's your role. The pre-requisites are two: 1. Every woman on earth doesn't know what she wants and when she is offered something she likes then she changes her mind and decides for the exact contrary. If she enters a shop and the sales assistant is a little shy, she gets nervous while if the assistant is encouraging and wants to help her in her shopping, she gets nervous. 2. Every sales assistant on earth relies on feelings, if he likes the customer at first sight, then he will do his best and she will achieve the climax, if, on the contrary, he doesn't like the customer, he can be quite rude and no climax at all.  Everything starts with a series of formal phrases:  "Good Morning" "Good Morning" "Can I have a look?" "Of course and if you need something, don't hesitate to ask me." When a piece hanging captures the victim's attention, the sales assistant is ready to act and start a relationship with the potential customer depending on the empathy between them. Thinking that a customer is always right is a big mistake, the purchasing power is of no use if the sales assistant is not able to exploit it. The same thing for the opposite situation: if the sales assistant is kind and well prepared but the customer is not willing to spend any money, demand and offer don't couple. Shopping=sex, to do it, two people are needed but to do it right, the two people must be willing to give and to receive.
*Men = to be considered as masculine living being, not necessarily belonging to the human race.
*Women = to be considered as feminine living being, as a matter of common knowledge, belonging to the human race.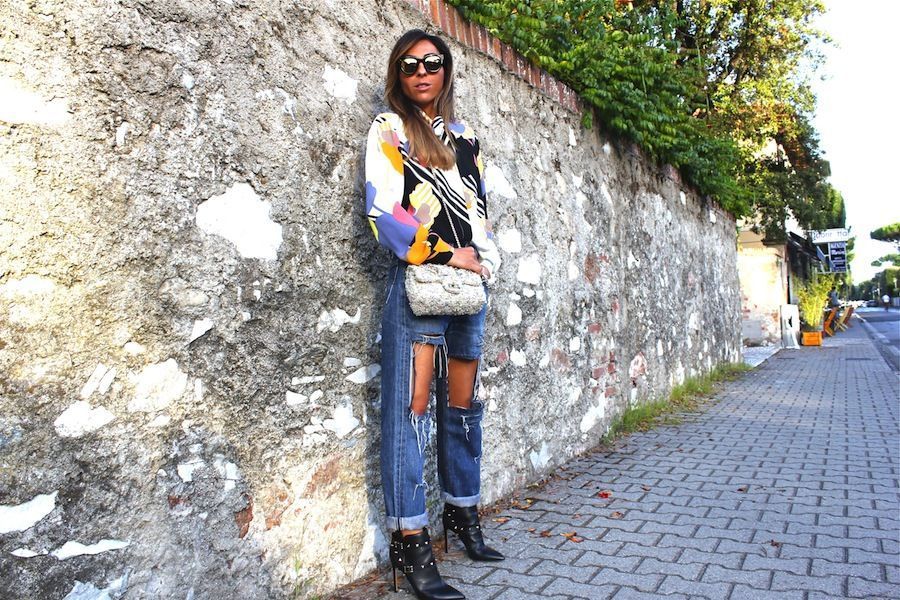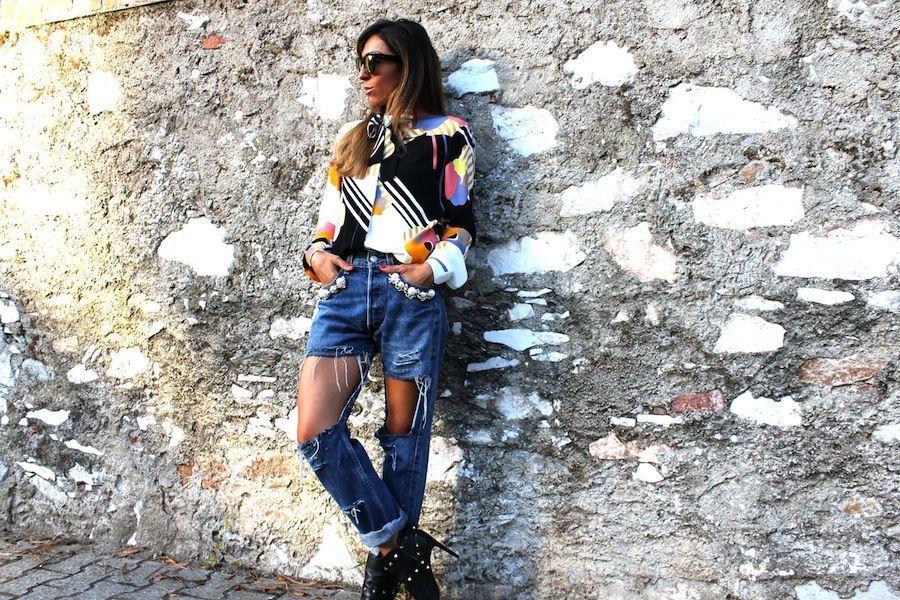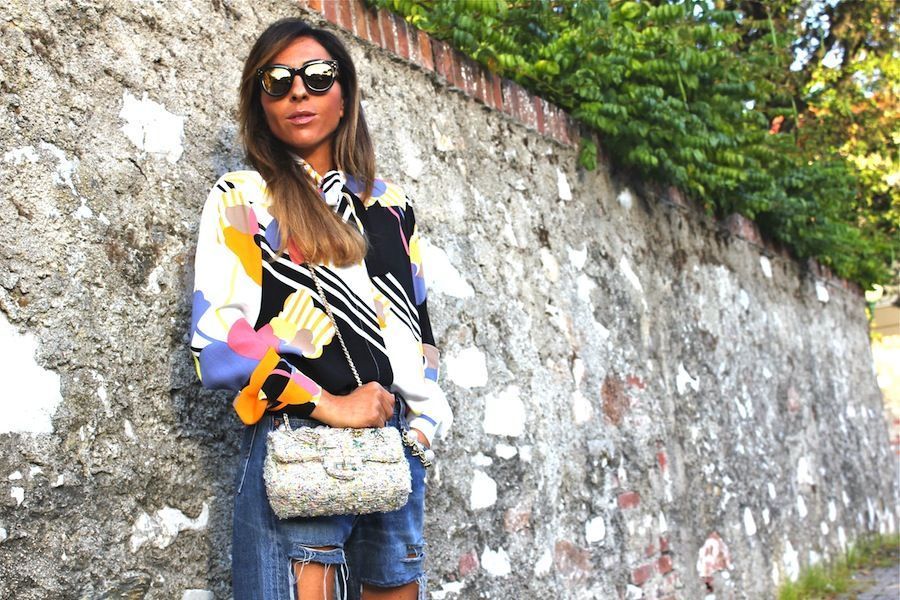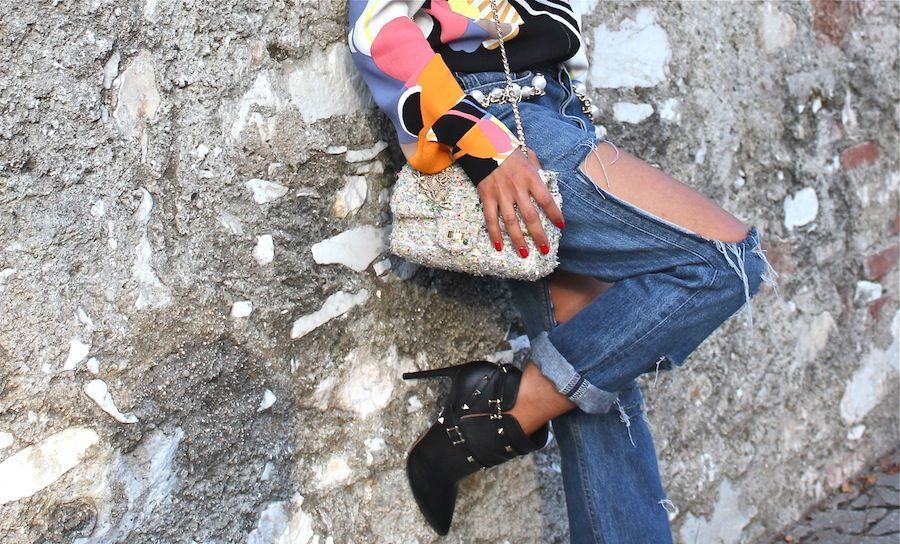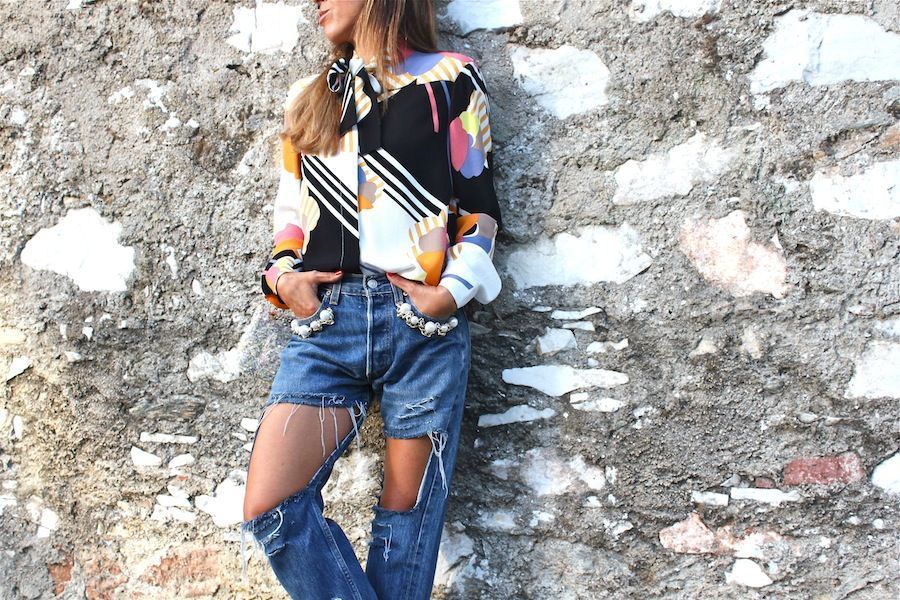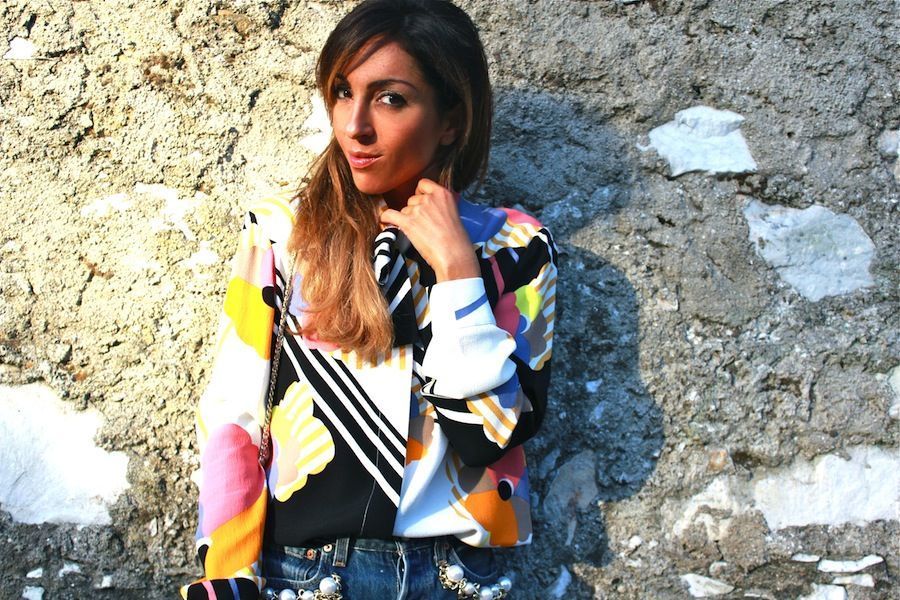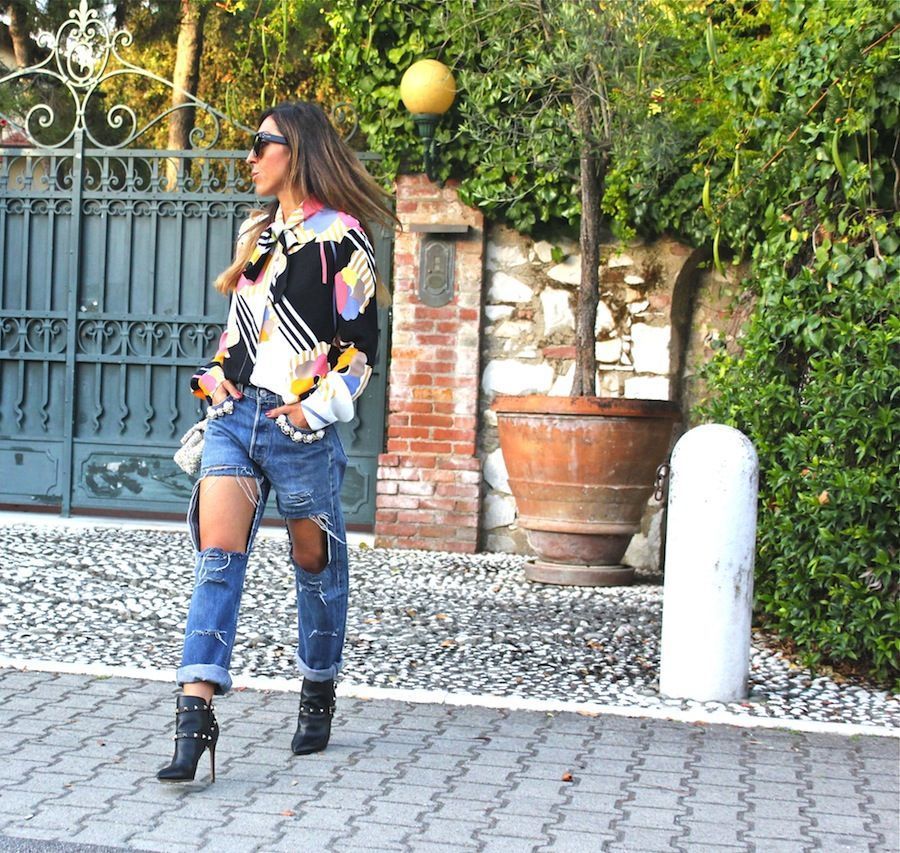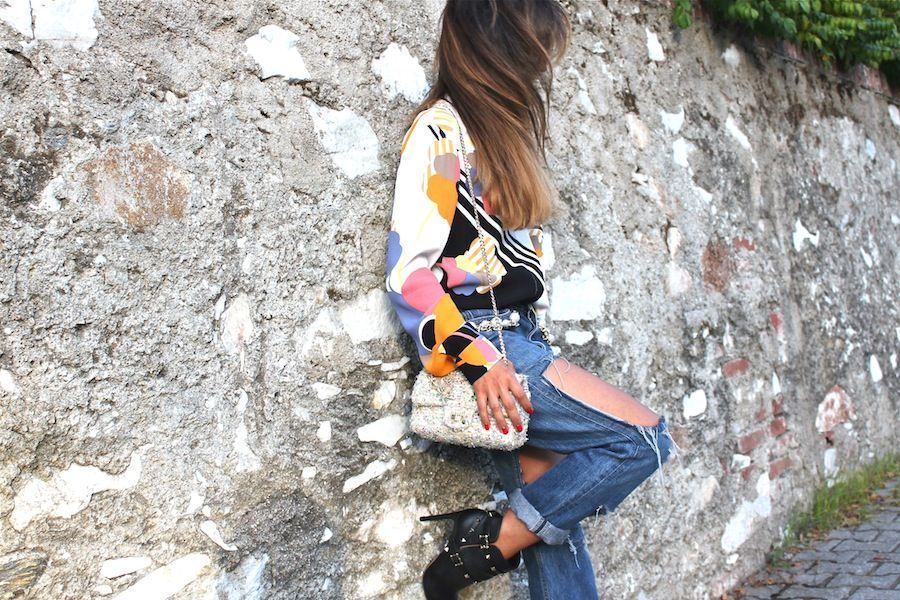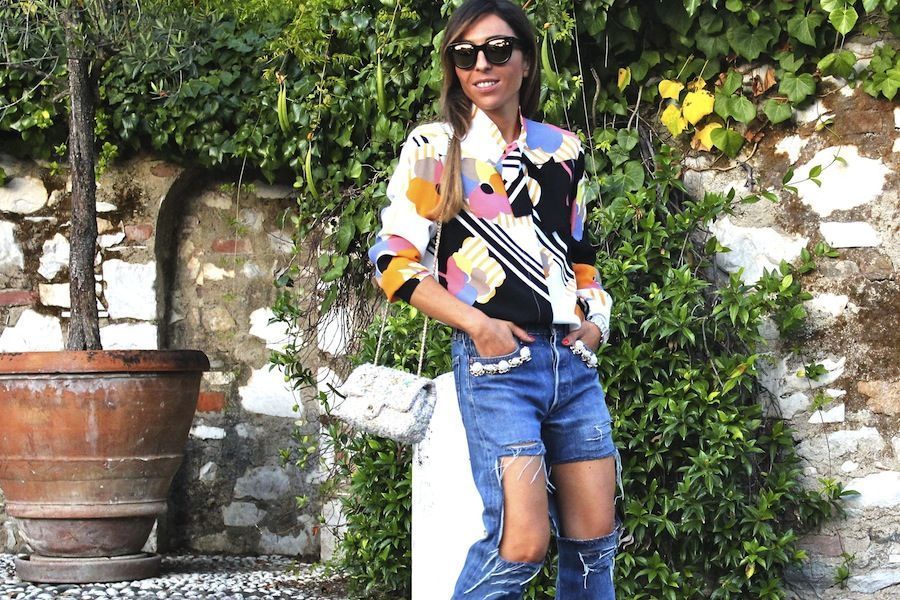 Jeans: FORTE COUTURE
Shirt: SEE BY CHLOE'
Bag: CHANEL
Sunglasses: SPEKTRE
Boots: VALENTINO GARAVANI