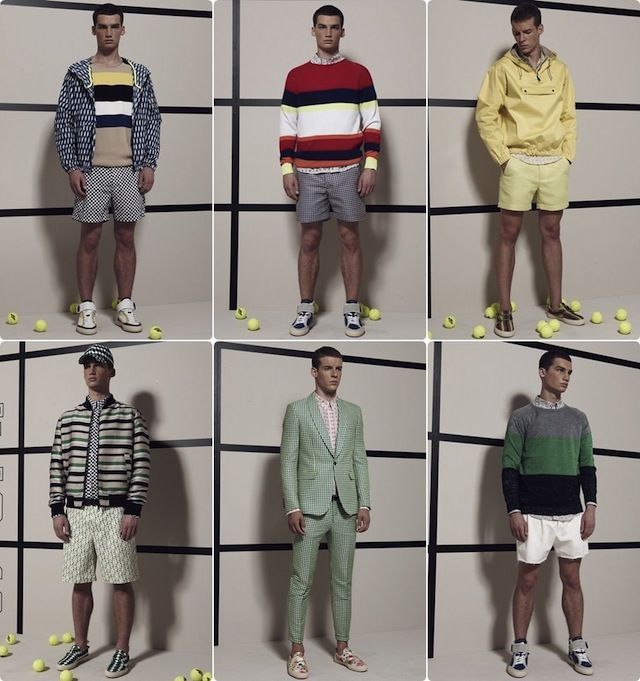 Partita di football americano, partita di baseball o partita di tennis? Quel che è certo è che i protagonisti della collezione primavera estate, firmata MSGM, sono lettere, numeri e righe. Lettere, che a caratteri cubitali stanno su fronte e retro di felpe e giacche per indicare il nome della squadra in cui si gioca, numeri, indispensabili per segnare il risultato della partita, e righe, che simboleggiano le linee che determinano il campo da gioco. Non solo un match, ma un mix and match dal sapore sporty e romantico al tempo stesso, in cui il rigore delle regole lascia spazio alla frivolezza… a fiori che sbocciano su forme e colori fluo e vibranti. Felpe, bermuda, k-way, tshirt, cappellini e sneaker versus abiti, camicie, giacche e pantaloni, realizzati in cotone, nylon, nylon gommato e popeline, ma nessun vincitore, nessun vinto…la squadra è la stessa, quella di MSGM!
Football, baseball or tennis match? Never mind but the protagonists of MSGM spring summer collection are letters, numbers and stripes. Block capitals on the front or the back of sweat-shirts and jackets stating the team you're playing with, numbers that are necessary to mark the result of the game and stripes symbolizing the pitch. Not only a match but a mix and match with a sporty and romantic appeal at the same time, where minimalism merges with frivolities… flowers bloom on vibrant, intense colours and shapes. Sweat-shirts, Bermuda shorts, t-shirts and sneakers but also dresses, blouses, jackets and trousers, in cotton, nylon, and poplin, there must be no winners or losers…..the team is one and only: MSGM!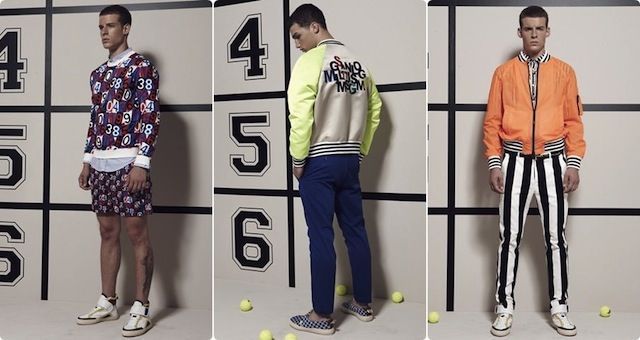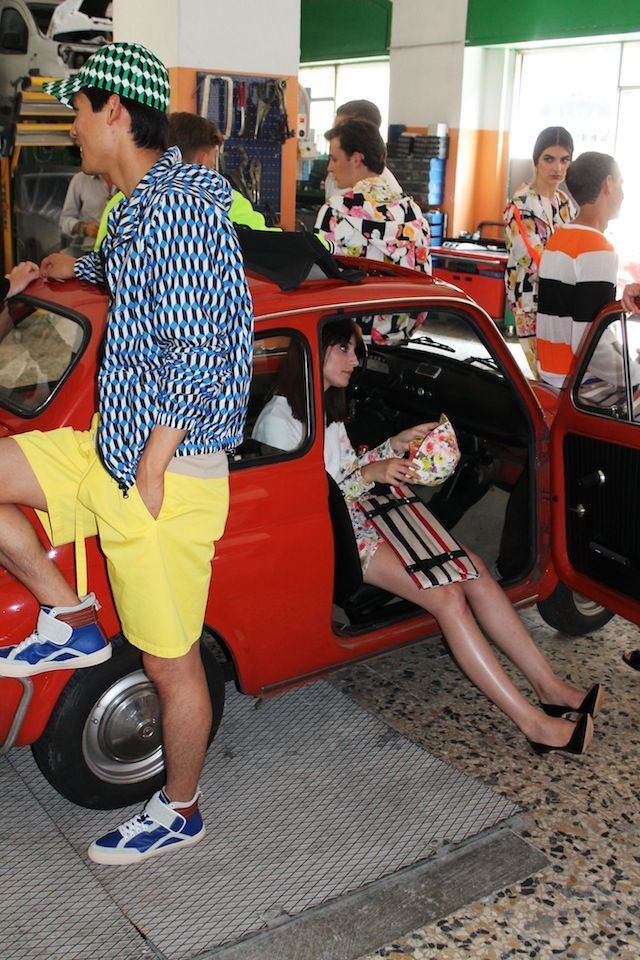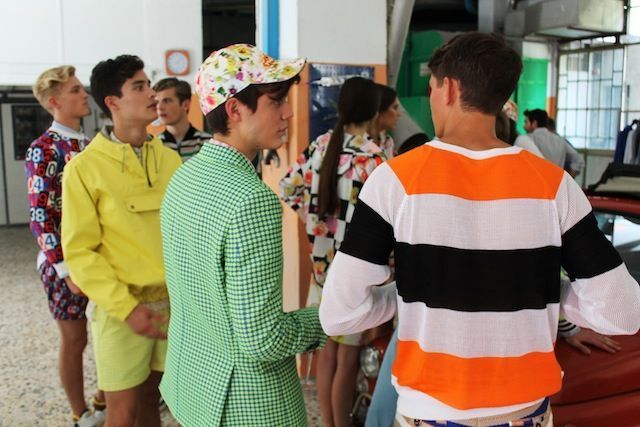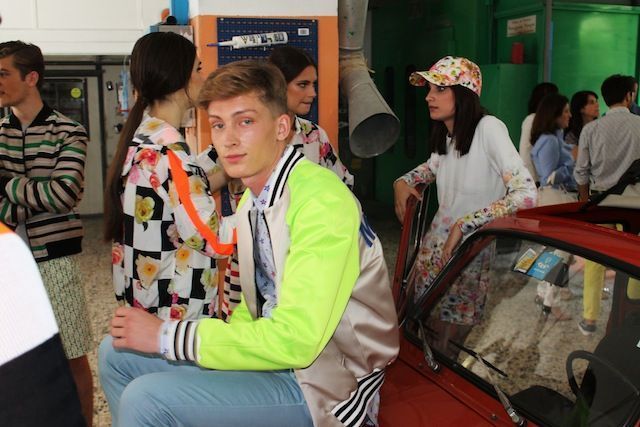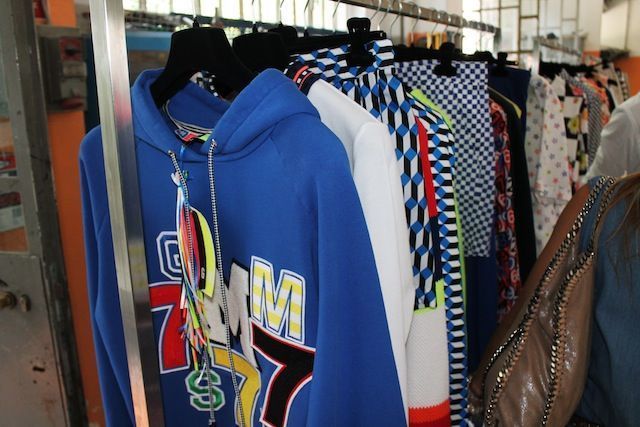 UN RINGRAZIAMENTO SPECIALE A MARGHERITA E VALE DI BESIDECOM
E A RICCARDO GRASSI DI RICCARDO GRASSI SHOWROOM
PER L'INVITO ALLA PRESENTAZIONE DELLA COLLEZIONE,
SVOLTASI IN UNA LOCATION INSOLITA,
UN'OFFICINA D'AUTO NEL CENTRO DI MILANO,
UN COCKTAIL CHIC E DIVERTENTE…PERCHE' LA MODA E' DIVERTIMENTO!