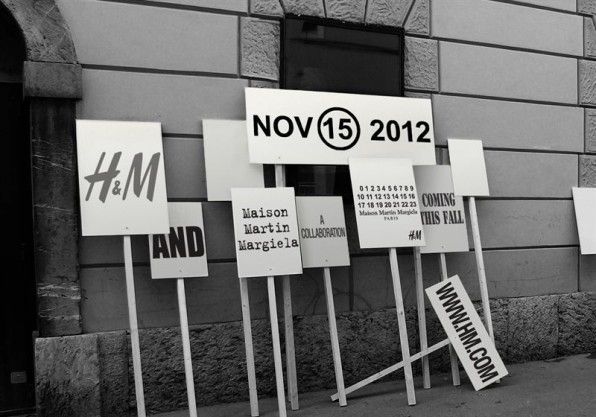 [youtube width="900″ height="530″ video_id="Gdx0yt2UWP4″]
Lo indosso da sempre, la sua semplicità geniale non conosce rivali, le sue linee minimali, non lo sono mai troppo, anche il più piccolo dettaglio pare voglia raccontarti qualcosa, e la sua "etichetta" non ha bisogno di presentazioni: quattro cuciture bianche a MAISON MARTIN MARGIELA sono sufficienti. Una creatività che inganna… sembra essere rigorosa, ma in realtà desidera solo stupire, con i tagli, con gli accessori, con i volumi, dando alla stessa un significato di avanguardia. Il 15 novembre sarà disponibile in tutti gli store H&M la nuova man/woman capsule collection, figlia del designer belga. Gli appassionati l'ameranno, gli scettici la criticheranno, ma entrambi rimarranno stupiti e il prezzo accessibile sarà la prima buona ragione.
I've always worn his creations, his genial simplicity stands up to any comparison, his minimal lines are never too minimal, even the smallest of details seems to tell you something, and his "label" doesn't need any introduction: four white stitches are more than enough for MAISON MARTIN MARGIELA. A deceitful creativity… It seems rigorous yet it's amazing, with its cuts, accessories, its avant-garde volumes and shapes. On November 15 the Belgian designer's man/woman capsule collection will be available in all H&M stores. Fans will love it, sceptics will criticize it but both will be astonished and the affordable price will be the first reason of all.