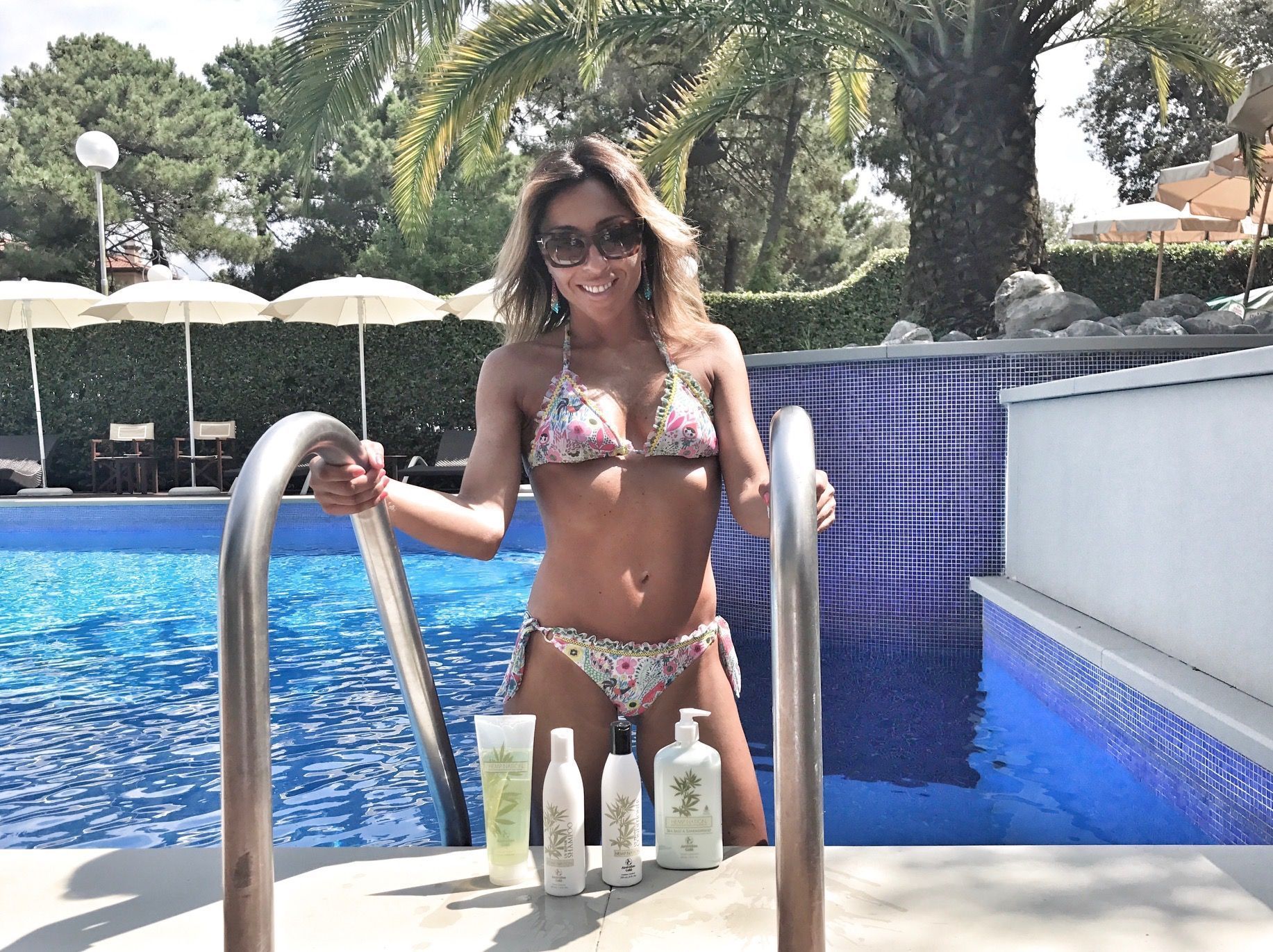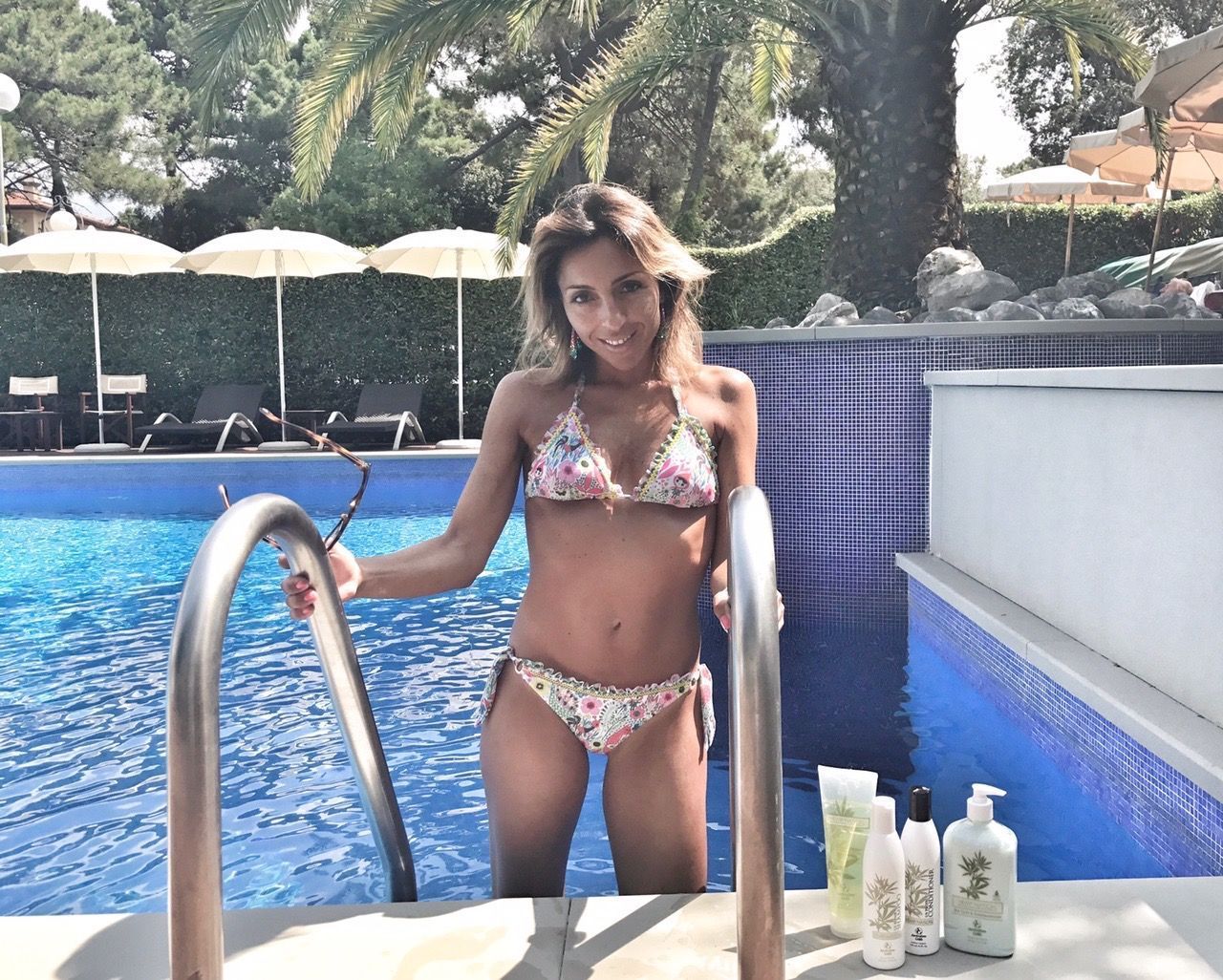 D
opo quattro giorni di vacanza senza guerre intestine, decido che i bambini si meritano un regalo. Camilla va dritta verso i peluche, Giacomo si dirige al reparto macchinine. Mentre usciamo dal negozio, baciati dalla luce del sole, Camilla stringe il suo nuovo amico tra le braccia, poi dice: "Mamma i tuoi capelli sembrano di paglia!"
Avrei preferito un: mamma ti voglio bene, sei la mamma più brava del mondo, il peluche è spaziale. O anche solo grazie, ma Osho una volta ha detto: ricorda, non sei solo nella ricerca della verità, anche la verità sta cercando te.
E la mia deve avermi trovato.
In effetti lo sanno tutti che i bambini sono la bocca della verità. Il problema è che la loro è nuda, cruda e senza esclusione di colpi. Giacomo è ancora troppo piccolo per uccidere la mia autostima, ma gli apprezzamenti di Camilla assomigliano a delle fucilate. Mamma hai la cellulite. Mamma hai un budino al posto del sedere. Mamma vestita così fai schifo. Mamma devi rifarti il look: guarda com'è bella la Ferragni. E poi a volte infierisce usando le domande: mamma hai visto come è giovane la segretaria di papà? Mamma ma ti sono cadute le tette? Tutto insieme: così senza preavviso. E l'altro problema serio è che a nessuna di queste cose posso porre rimedio. Mi rimarrà la cellulite, due budini al posto delle chiappe, il seno cadente e sono troppo vecchia per imitare la Ferragni che ha la stessa età della segretaria di papà. Forse l'unica speranza che mi è concessa è quella dei capelli. Camilla non si è limitata a descriverli come un piccolo mucchietto di fieno, ma ha aggiunto:
"Lo vedi che sono spenti, secchi e sfibrati?"
A volte credo che averla istruita in modo maniacale all'igiene personale, mi si stia ritorcendo contro. Ho creato un mostro. Mi concedo tre secondi e mezzo di shock per pensare a come reagire di fronte a tanta sincerità. Poi mi riprendo, sospiro e caccio i bambini dentro la profumeria che sta accanto al negozio da cui siamo appena 
usciti, quella che vende
Australian Gold
. Senza esitare, vado dritta allo scaffale della linea
Hemp Nation
, un po' come se il mio inconscio,
la volta precedente
, avesse memorizzato la posizione in caso di bisogno. Con una mano tengo quella di Camilla e con l'altra afferro lo shampoo e leggo sul retro:
Hemp Nation UV Repair Shampoo
lava dolcemente i capelli e li ripara dai danni del sole e della salsedine. Elimina l'effetto crespo, protegge le punte e mantiene la brillantezza del colore. Per capelli morbidi, vaporosi, sani e splendenti. Camilla annuisce con aria severa, quasi volesse dirmi che è quello di cui ho bisogno.
Glielo passo e mi sposto sul balsamo. 
Hemp Nation UV Protect Conditioner
grazie alla sua formula ricca di vitamine e ingredienti naturali elimina nodi e grovigli, proteggendoli dai raggi UV e idratandoli in profondità. Ma prima che possa dirigermi alla cassa con il malloppo, la commessa si avvicina a noi con un sorriso.E non è un sorriso qualunque: è quello di chi cerca di venderti tutto il negozio. I miei guai sono appena cominciati. La ragazza parte già svantaggiata: anche lei sembra avere la stessa età della segretaria di mio marito, e i suoi capelli sono favolosi.
"Vedo che ha già scelto i prodotti migliori, li uso anch'io."
"Vedi mamma che bei capelli che ha!" infierisce Camilla.
Sorrido nervosa cercando il modo di tirarmi fuori da questa situazione, ma lei non mi lascia spazio:
"La linea Hemp Nation nasce per prendersi cura della persona dalla testa ai piedi. Le suggerisco di provare anche il docciaschiuma e la crema corpo."
Sapevo che lo avrebbe detto.
"Sì mamma compra tutto!" mi incita Giacomo mentre cerca di prendere tempo per finire di scartare la sua macchinina. La commessa mi mostra il bagnoschiuma e continua:
"
Hemp Nation Body Wash
 con i suoi estratti di kiwi e mango, e olio di semi di canapa, aumenta l'apporto di sostanze nutritive per rendere la pelle più luminosa e morbida…"
Vorrei precisare che non ne ho bisogno, che la mia pelle non si trova nello stesso stato pietoso dei capelli, ma quando aggiunge che aiuta a mantenere un'abbronzatura scura e seducente, glielo levo dalle mani per aggiungerlo agli altri due.
"Mi dicevi che c'è anche una crema corpo?"
Ora sono io ad aver perso il controllo.
"Certo, questa è una delle novità
Australian Gold
." mi dice passandomi il flacone.
"
Hemp Nation Sea Salt & Sandalwood
 con sale marino, olio di semi di canapa e legno di sandalo, oltre ad avere un'azione idratante, levigante e illuminante, tonifica e ricompatta la pelle prolungando al massimo l'abbronzatura."
È vero che abbiamo già
Forever After
, ma non mi sembra il caso di lesinare su una crema corpo che aiuta a contrastare i segni del tempo… la concorrenza è spietata.
"Prendo anche questa." concludo con un sorriso.
Usciamo dal negozio e Camilla mi guarda con ammirazione. Sembra quasi più felice del mio shopping che del suo.
"Posso usarli anch'io? Me lo dici sempre che prevenire è meglio che curare…"
E come posso darle torto? Tra donne ci si intende.
Continua… 
YOUR HAIR SHINES LIKE THE SUN WITH AUSTRALIAN GOLD 
After four days on holyday without internecine warfare, I decide the kids deserve a present. Camilla goes straight to the soft toys, Giacomo heads down to the toy cars aisle. While walking out of the shop, kissed by the sun light, Camilla hugs her new friend and goes:
"Mum your hair is… straw-like!"
I would have rather: mum I love you so much, you are the best mother ever, my new toy is wonderful. Or even a simple thank you, but as Osho once said: remember that in the search for truth you are never alone, truth too is looking for you. And mine must have found me. Everyone knows kids are the mouth of truth. The problem is that their truth is a naked and raw truth, hitting right to the point. Giacomo is still too small to kill my self-esteem but Camilla's remarks hit me like gun shots. Mum you have cellulite. Mum your boom looks like pudding. Mum with that dress you look awful. Mum you should re-style your look: look at Chiara Ferragni for example. Well sometimes she throws merciless questions: mom
have you noticed how young is dad's secretary? Mum have your boobs fallen down a bit? 
All out of the blue, no advance notice.
A second serious issue is that I cannot do anything about these truths. No remedy. I will keep my cellulite, I will have two puddings instead of two bum cheeks, dangling boobs and I am too old to imitate Chiara Ferragni who is the same age as dad's secretary. Maybe the only chance I have left is to do something with my hair. Camilla didn't confine herself to the description of my hair as a small heap
of straw and added: "See mum, your hair is dead, dry and dull?"
Sometimes I think I have programmed the kid as a personal hygiene maniac and this is going around. I created a monster. I allow myself a three-second-shock recovery pause to think about the reaction I should have to way too much candidness. Then I recover, breathe deeply and send the kids inside a perfumery, next to the shop we've just exited, the one that sells Australian Gold. Without hesitation, I head down to the Hemp Nation aisle as if my unconscious mind had memorized the position in case of need.
I am holding Camilla by the hand and with the other I grab a shampoo bottle and read at the back: Hemp Nation UV Repair Shampoo sweetly rinses and repair hair damaged by the sun and saltiness. Gets rid of the crispy effect and protects hair ends while maintaining a brilliant color. For soft moisturized, fluffy, healthy and sparkling hair. Camilla nods with a domineering look, as if she is telling me I truly needed it. I hand it to her and move onto the hair balm aisle.
Hemp Nation UV Protect Conditioner thanks to its formula rich in vitamins and natural ingredients gets rid of tangles while protecting the hair from UV rays and by deeply hydrating it. But before I head to the counter with the lot, the shop assistant approaches me with a smile.  It's not just a smile: it's a huge smile, the one meaning she is willing to sell me the whole shop. Now I am in deep trouble.
The girl starts off at a disadvantage though: she seems to be the same age as my husband's secretary and her hair looks fabulous.
"Let me tell you picked the best products I use myself."
"See mum: her hair looks fabulous!" Camilla breaks in.
I give her a nervous smile because I don't really know how to manage the conversation but she leaves me no room: "The Hemp Nation line has been conceived for people's beauty-care head to toe. I would suggest you tried the bath foam too and the body lotion."
I knew she would make suggestions.
"Mum, get them all!" goes Giacomo while trying to take time to unwrap his  new toy car. Here he goes too. The shop assistant produces a bath foam bottle and says:
"Hemp Nation Body Wash with its kiwi and mango extracts, hempseed oil it adds the intake of nutrient substances, to make the skin look more luminous and soft…"
I would like to specify I don't need it, that my skin is not as bad as my hair, but when she adds that the product helps maintaining a long-lasting sun tan, dark and sexy skin, I grab it from her hand and add it to the rest.
"You were saying something about a body lotion too?"
Now I am the one having lost control.
"Of course: this the new product by Australian Gold." She presses me while handing me the bottle.
"Hemp Nation Sea Salt & Sandalwood with marine salt, hempseeds oil and sandal wood, besides having a moisturizing, polishing and illuminating action, it purifies and compacts skin making the sun-tan last the longest."
It is true that we already have Forever After, but there is no point in skimping on a body lotion that helps protecting against the signs of the time… merciless competition.
"I'll take this too." I round off with a smile.
We walk out of the shop and Camilla looks at me in astonishment. She looks happier for my shopping than for hers.
"May I have a go with them myself? Prevention is better than cure…"
I can't say she's wrong! Women understand each other so well!
TO BE CONTINUED…