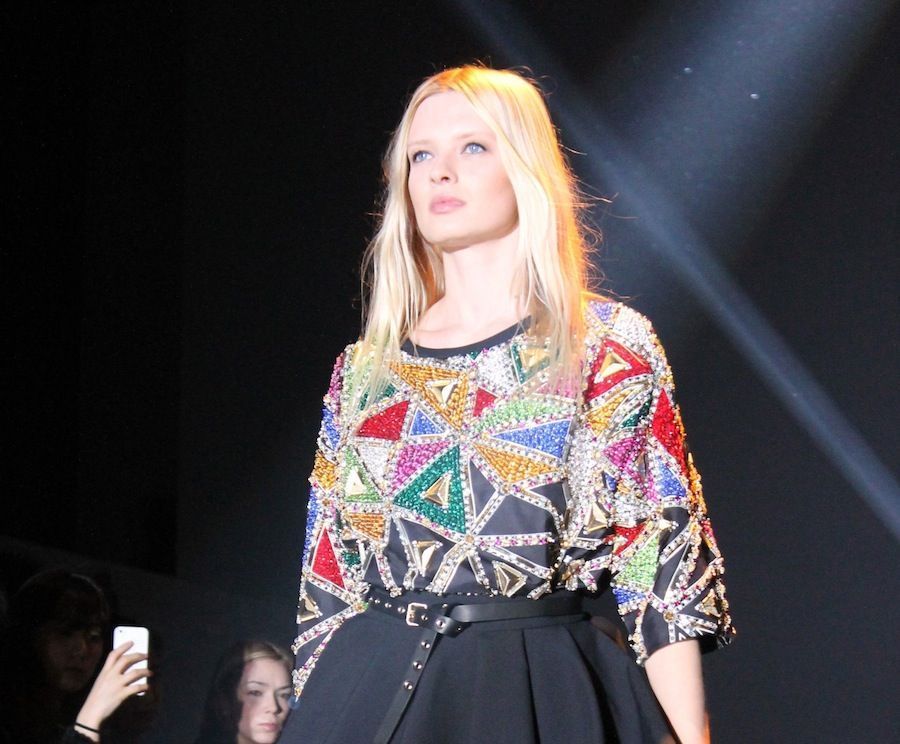 [youtube width="900″ height="530″ video_id="i1BrCOV4zeE"]
Pensate che nel mondo della moda sia già stato visto e detto tutto? Vi sbagliate! Uno dei pochi stilisti al mondo capace di portare in passerella l'emozione pura è Fausto Puglisi, che, stagione dopo stagione, lascia il suo pubblico letteralmente senza fiato. Uno stile riconoscibile, suo e suo soltanto, fatto di materiali iconici che hanno cucito la sua storia, di accostamenti cromatici che hanno dipinto il suo percorso, di forme e volumi che hanno delineato il suo profilo e di ricami preziosi che hanno aggiunto il valore che merita questo grande talento italiano. Per il prossimo autunno inverno, Fausto Puglisi manda in scena il dinamismo plastico dei balletti russi, l'astrattismo geometrico di Kazimir Malevič, la vitalità cromatica di Sonia Delaunay e l'amore per l'America, il paese dei sogni dove il suo è divenuto realtà. Cady di seta, crépe di lana, pelle plongée. Una couture d'avanguardia che strizza l'occhio allo street style di tendenza.
Do you believe that it has already seen and said everything about fashion? You're wrong! One of the few designers in the world able to bring pure emotion onto the catwalk is Fausto Puglisi, season after season, day in, day out, he literally leaves us breathless. A recognizable style, his own personal style, made of iconic materials that have sewed his life, chromatic combinations that have painted his path, shapes and volumes that have outlined his profile and precious embroideries that have added the right value this Italian talent deserves. For next fall-winter, Fausto Puglisi has taken inspiration from the plastic dynamism of the Russian ballet, the geometrical abstraction of Kazimir Malevič, the chromatic energy of Sonia Delaunay and his love for America, the land of his dreams where his secret wish has come true. Silk cady, woollen crépe, plongée leather. Avant-garde couture blinking to cutting-edge street-style.