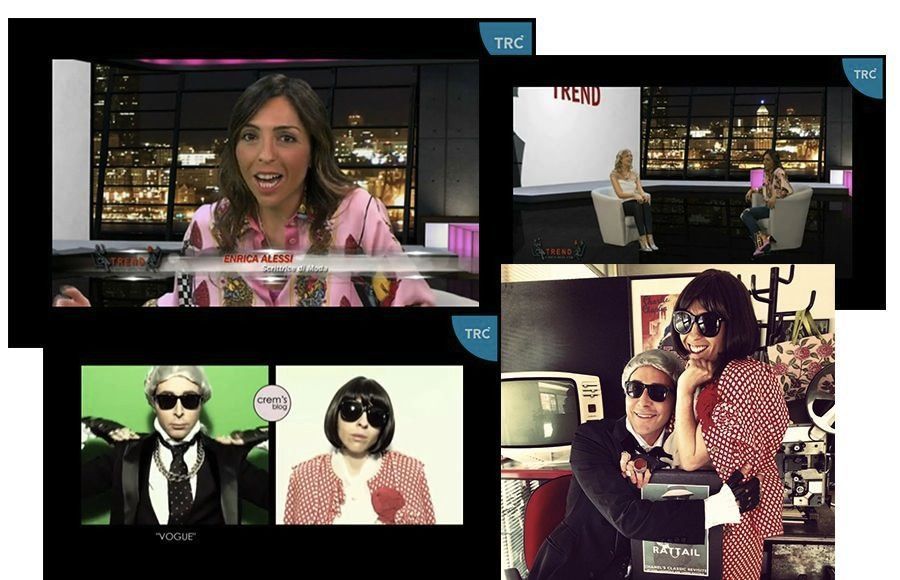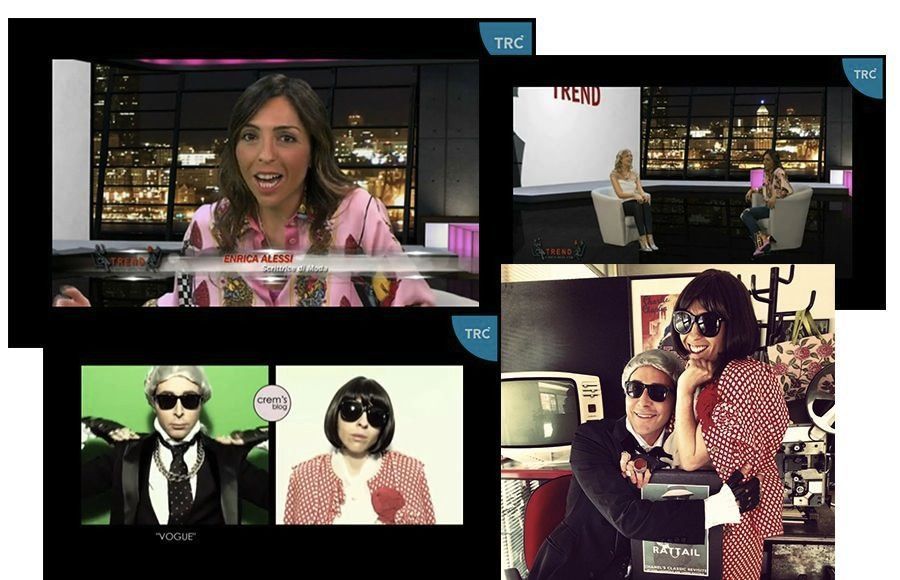 È la sesta puntata di Trend e Matteo mi ha abbandonato. Influenza o eventi mondani? Chi lo sa, ma era necessario rimpiazzarlo e quale migliore occasione per presentare al pubblico di Trend la nostra "Intervista Improbabile"? Doppia e irriverente. Lui nei panni di Karl Lagerfeld e alle prese con una lingua tedesca un po' impegnativa. Io, in veste diabolicamente fashion: sua signora di Vogue America, Anna Wintour. 
Il tempo rimasto per concludere il nostro spazio, Federica ed io lo abbiamo speso per parlare di me. Vi siete persi la diretta di ieri? Potete rivederla, cliccando qui, buon inizio settimana! 
Trend's sixth episode and Matteo left me alone. A flu or a mundane event? Who knows but it was necessary to replace him and what best occasion to show Trend's audience our "Improbable Interview"? Double and irreverent. He playing Karl Lagerfeld and trying in harsh German. Me, diabolically fashionable: Her Majesty of Vogue America, Anna Wintour. Federica and I spent the time left to end our program talking about me. Have you missed it? You can watch it by clicking here, a sparkling week to all of you!