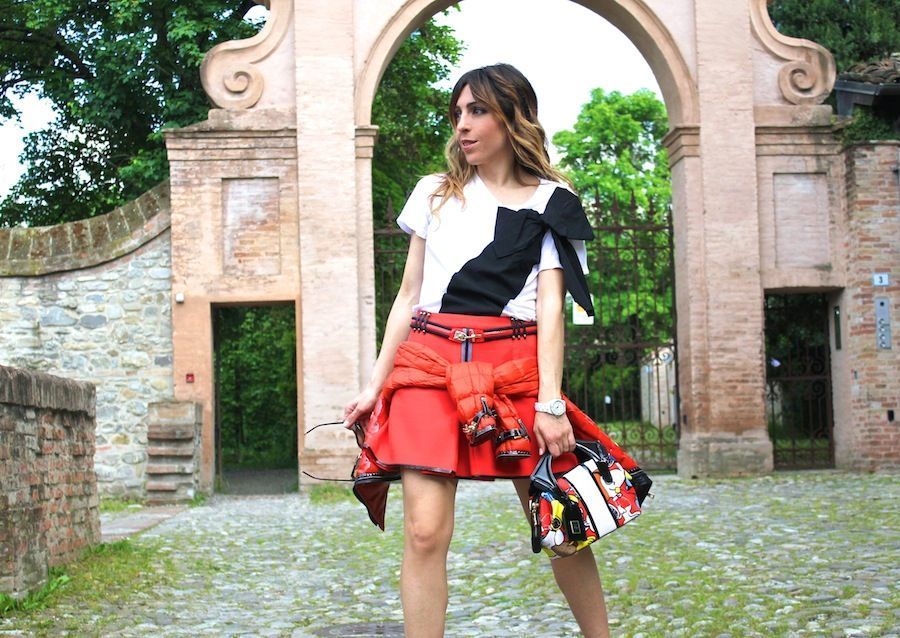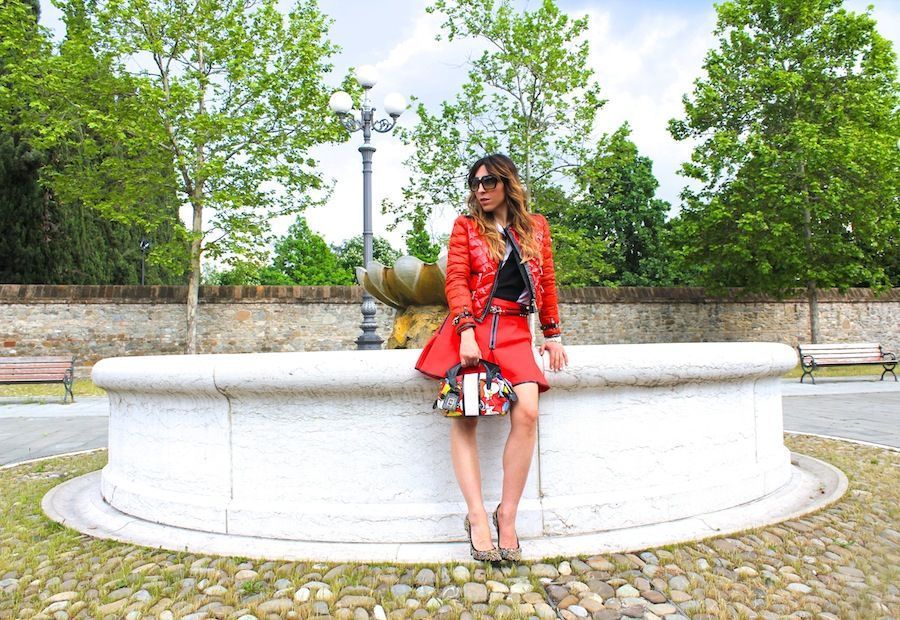 L'arancio è sempre bello, vitale ed energico. E' un colore che amo indossare in ogni periodo dell'anno e in qualsiasi salsa. Sapete quanto mi sia piaciuta la collezione primavera estate disegnata da Aquilano e Rimondi per
FAY
  e anche ciò che indosso oggi fa parte della stessa. Piumino ultra light matelassé con inserti in vinile e gonna college con profili in mesh e vernice. Al mio
energy drink ready to wear
non poteva mancare una mini bag multicolor con Snoopy…è ufficiale: è il mio nuovo amico per la pelle! Che ne pensate?
.
Orange is always amazing, vital and energetic. It's a colour I love wearing throughout the year and in infinite combinations. You know well how much I like the spring summer collection designed by Aquilano and Rimondi for 
FAY
  and my today's outfit is part of this line. Extra-light quilted duvet with vinyl inserts and preppy skirt with mesh and leatherette profiles. My ready-to-wear energy drink couldn't be without a Snoopy multi-colour bag…it's a fact: he's my new best buddy! What do you think?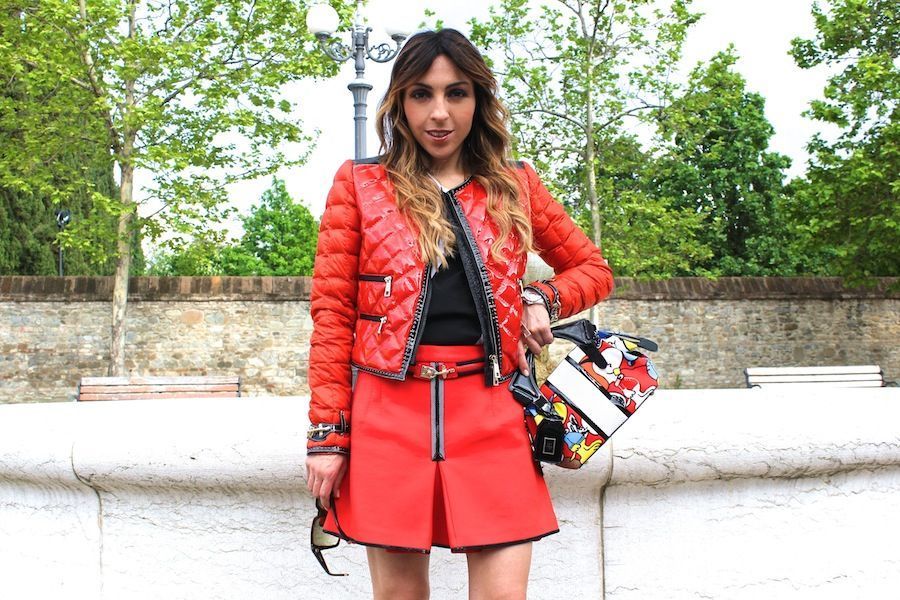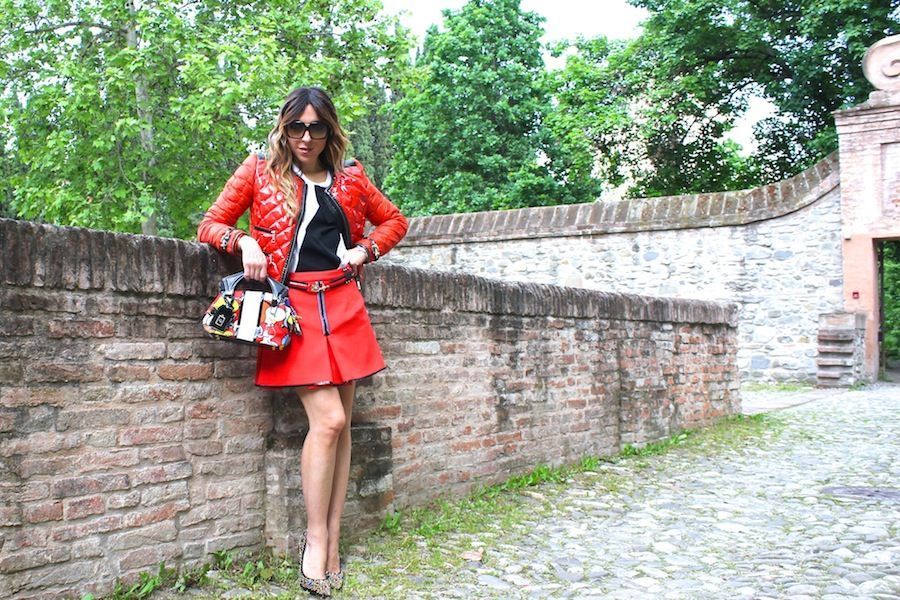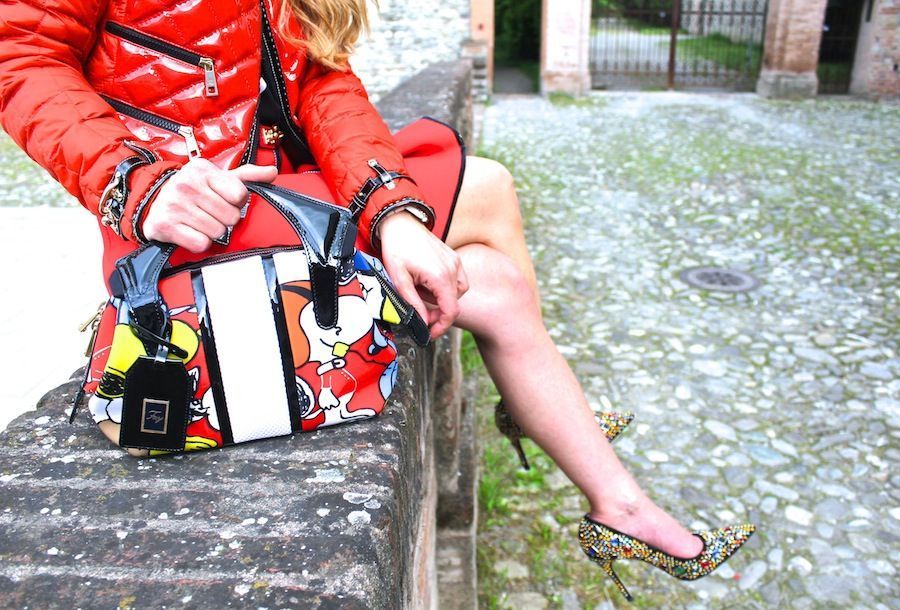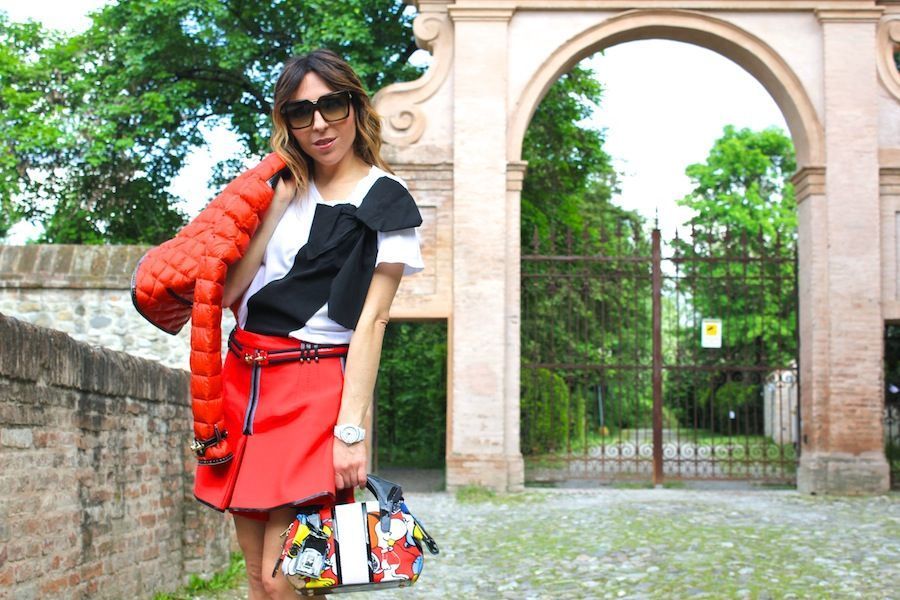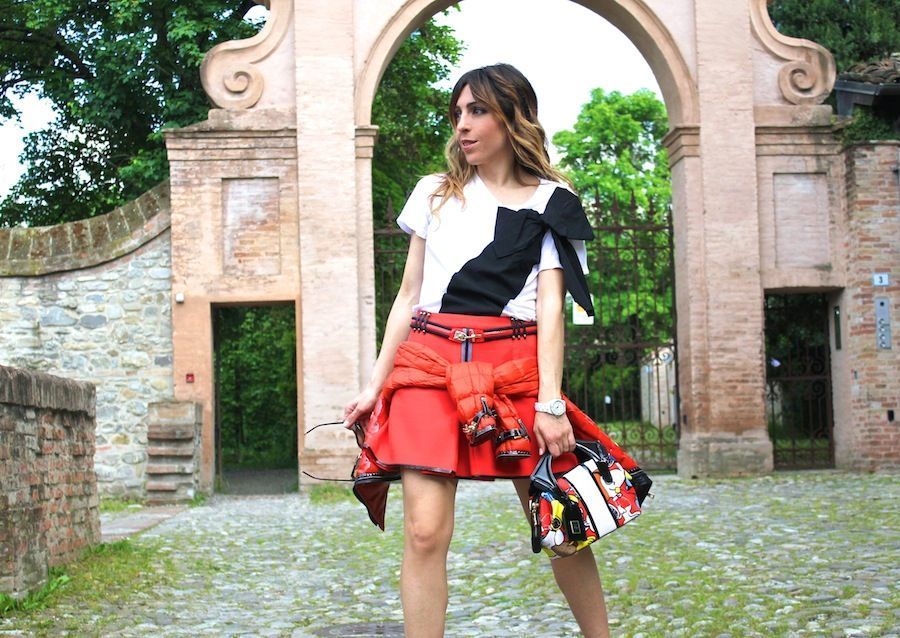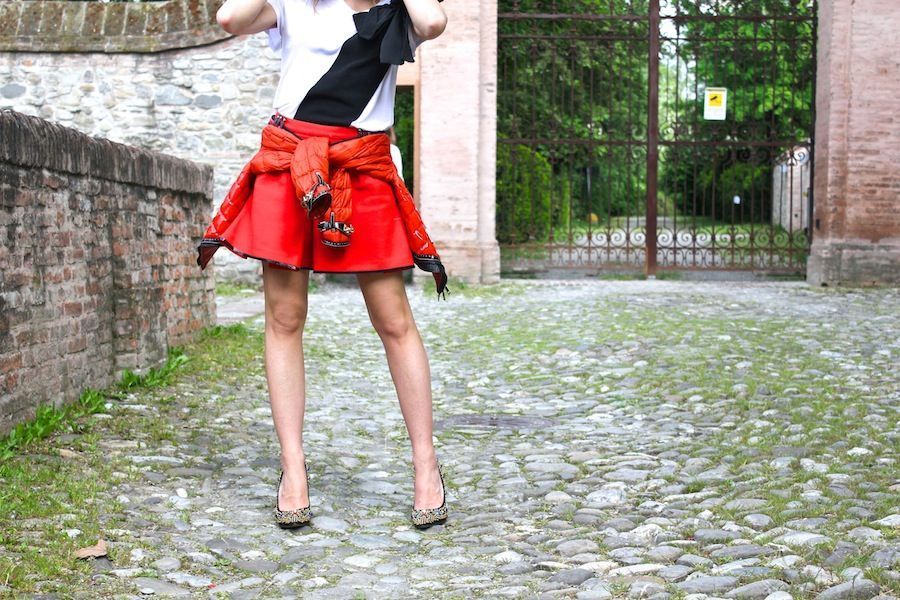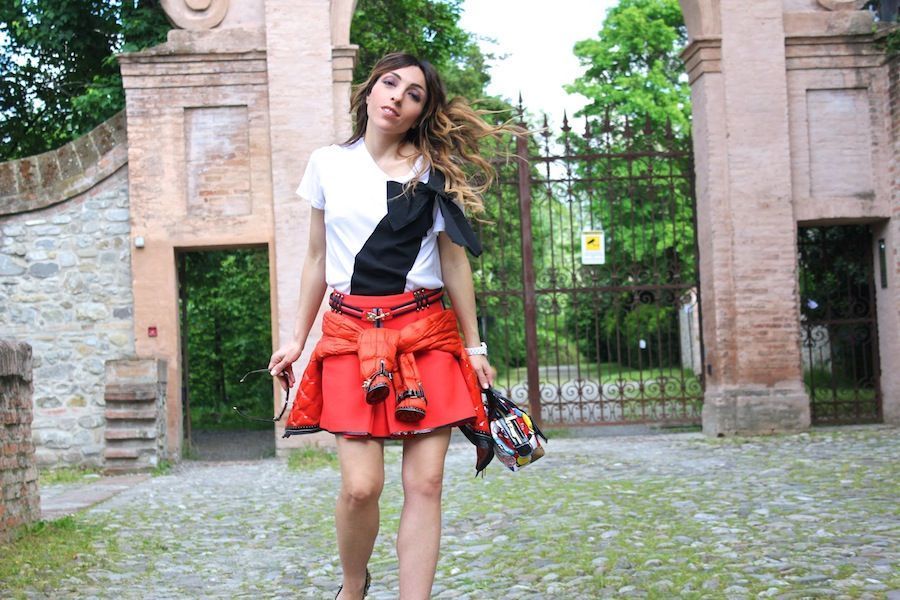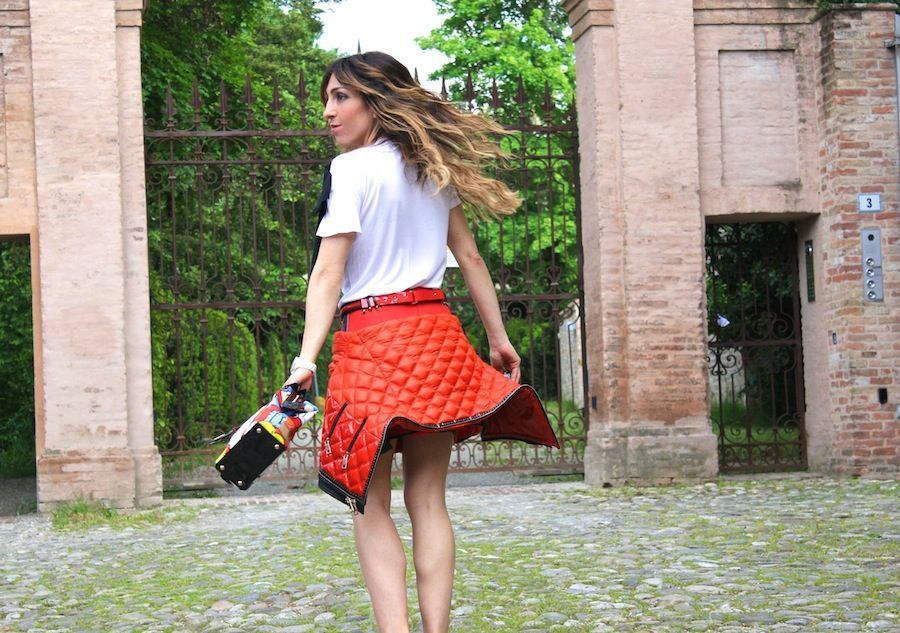 Shorts: FAY
Tshirt: RED VALENTINO
Belt: FAY
Jacket: FAY
Bag: FAY
Sunglasses: DSQUARED
Shoes: MIU MIU