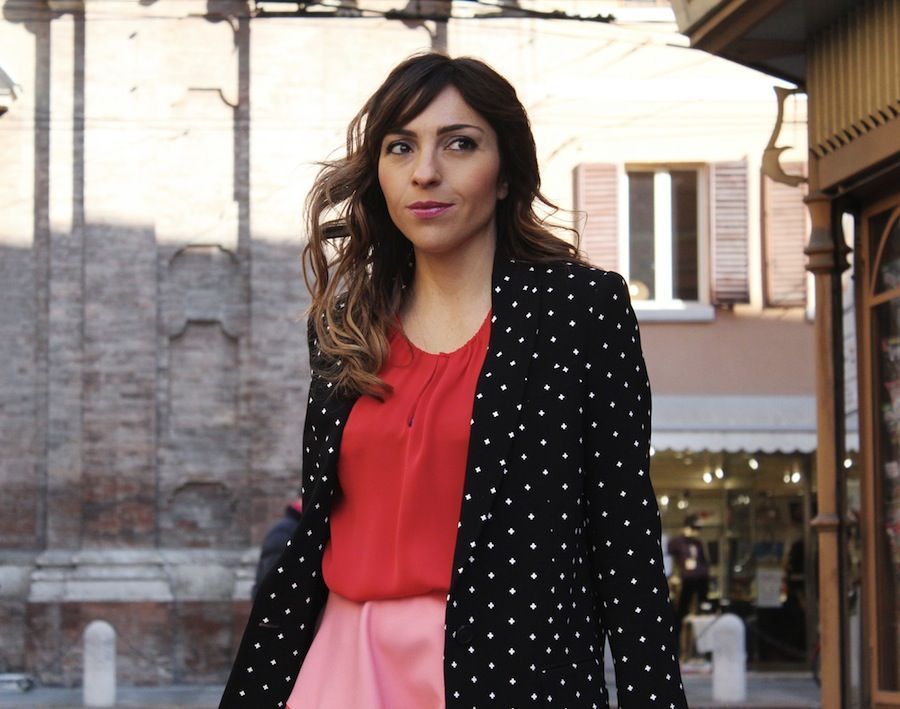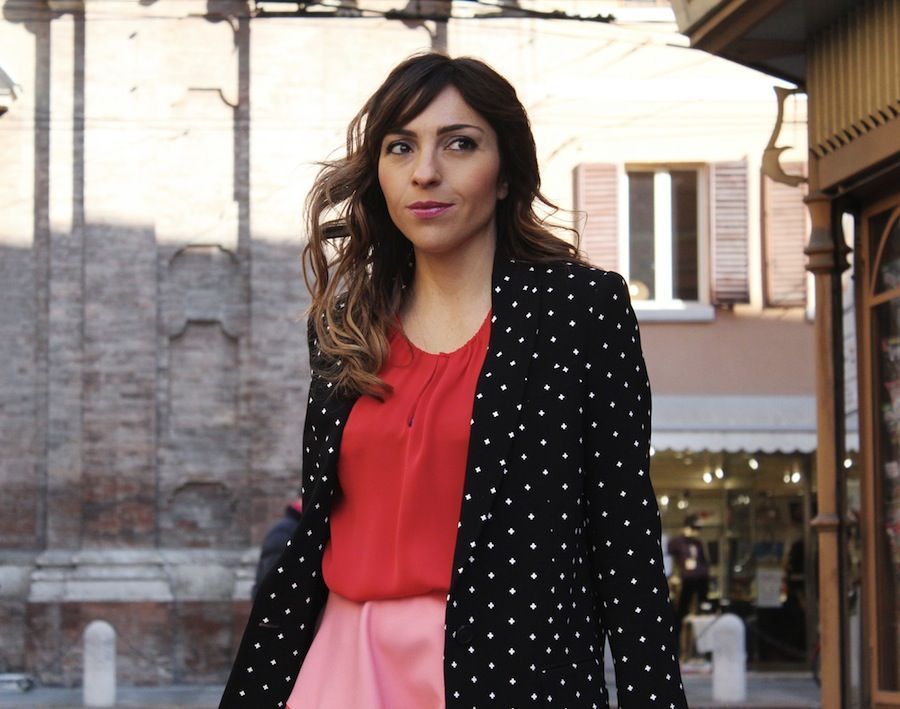 isto che non ho avuto molto tempo per preparare il post di oggi, ho deciso di parlare un po' dei cazzi miei – che i pettegolezzi fanno sempre audience. Mi hanno fatto tre interviste da quando sono al mondo e una era per il censimento nazionale. Sempre le stesse domande, ma questa volta picchio duro con un'auto intervista che un bravo giornalista mai di sognerebbe di fare.
Cominciamo: La parte di te che ti piace di più? Quando hai cominciato questa redditizia – quando mai – attività? Il posto più strano dove hai fatto l'amore? Hai mai baciato tuo cugino? Hai mai sparato al tuo vicino per poi smembrare il corpo e mangiarti il suo fegato con un buon Chianti? Tutte queste domande pure la D'Urso le fa. Io parlo di mettere in piazza delle cose serie.
Ricominciamo:
1. Hai un'amante? No, non saprei come incastrarlo nella mia routine a orari e giorni prestabiliti. – Niente risate e niente applausi, qua c'è poco da ridere. 2. Quando eri più giovane ti drogavi? No, non avevo i soldi per comprare la droga. 3. Hai mai rubato? Ho fatto di peggio: mandavo mia cugina a rubare i chewing-gum per me al bar del campeggio – io l'aspettavo dietro il pino. E le botte che mi ha dato mio padre quando mia cugina ha cantato è meglio che non te lo dico. – Anche qui c'è poco da ridere, tanto meno da applaudire. Grazie papà! 4. Come andavi a scuola? C'è chi è nato per vincere e chi è nato per partecipare. Questo è lo spirito del gioco e il mio motto era: l'importante è partecipare. Ma alla fine dell'anno scolastico finiva sempre tutti contro uno: io da una parte e i professori dall'altra. Poi, dopo essere stata bocciata due volte, mio padre mi ha mostrato una variante diversa del mio motto: partecipare a un campo estivo di lavori forzati può farti vincere la voglia di studiare. E così fu. 5. Ti spremi i brufoli? Trovo che sia una delle attività ricreative più piacevoli. Mi piace affrontarli faccia a faccia  allo specchio senza lasciare loro via di scampo. 6. Potresti essere un serial killer? Nei giorni che precedono il ciclo mestruale assolutamente sì. Il fatto che mi sprema i brufoli è un chiaro segnale di follia omicida latente. 7. Hai mai pensato di cambiare mestiere? Come scusa? Mi sono distratta, stavo pensando a cosa potrei fare da grande, dicevi? 8. Usi il telefono mentre guidi? Certo. È l'unico momento in cui riesco ad avere una mano e un orecchio liberi. Gli sbirri mi hanno pure tolto 5 punti sulla patente. 9. Cos'è per te il parcheggio? Un luogo e un modo per trasgredire, vado pazza per le strisce pedonali e per i posteggi sotto curva. Mi eccita vivere nel terrore di non trovare più la macchina quando torno dalle mie commissioni. 10. Fai sesso alla missionaria? Il sesso è uno sport completo se lo pratichi in tutte le posizioni.
Potrei continuare, ma il tempo a disposizione è finito, devo mandare il post in traduzione per riuscire a pubblicarlo. Buon weekend!
My own business – I didn't have much time to work on today's post so I might as well talk about my own business – gossips always entertain audience. In my entire life I was interviewed three times, one of whom it was for a national census. The questions were more or less the same every time, but this time I want to play it rough, by interviewing myself with 10  questions a good journalist would never dream to ask. Let's start: What do you like most about yourself? When did you start this profitable – yeah right…!? – business? Where is the weirdest place you've ever had sex? Have you ever kissed a cousin? Have you ever shot your neighbor, hacked the body into pieces, ate the liver with a glass of good Chianti? Even Mrs. D'Urso can ask these questions. I'm talking about getting serious here. Let's start over:
1. Having an affair? No, I wouldn't know how to fit him in my daily routine at given days and time. – no laughing no clapping of hands, it's not funny. 2. Did you make use of drugs when you were young? No, I did n0t have the money for it. 3. Have you ever stolen something?No, I did worse than that: I would send my cousin to steal chewing-gums for me at the camp bar – I would be the one waiting behind a tree. And let's skip the  how bad part: I was beaten by my dad when she confessed – not funny either, no need for applauses. Thanks dad! 4. How did you get to school? Some are born to win, others to go out there and try. This should be the right attitude and my motto was: It's not whether you win or lose, it's how you play the game. But at the end of the school year it was always all against one: me on one side, my teachers on the other. Then after failing the year twice, my dad showed me a different side to my motto: how to play the gamein a hard labor camp to win a desire to study. And that's how it went in the end. 5. Do you pop your pimples? I think it's one of the most entertaining fun in life. I love to face them face to face with the mirror and leave them no hope. 6. Could you possibly be a serial killer?  Definitely! during my pre-menstrual phase. The only fact that I pop my pimples is a clear signal of latent homicidal madness. 7. Have you ever thought of changing job? Excuse me? I was lost in my thoughts wondering what I would do when I grew up, what were you saying? 8. Do you use your mobile while driving? 'Course I do. It's the only time I can have one hand and one ear free! I've already added 5 driver's license penalty points to my record. 9. What is car parking for you? A place and a way to transgress, I have a passion for zebra crossing and parking too close to a corner. I find it exciting to panic in case I won't find my car where I left it when I come back. 10. Do you have sex in the missionary position? Sex is a complete sport if you practice it in every position possible.
I could go on but my time is over, I must sent this out to be translated and then post it. Have a nice weekend!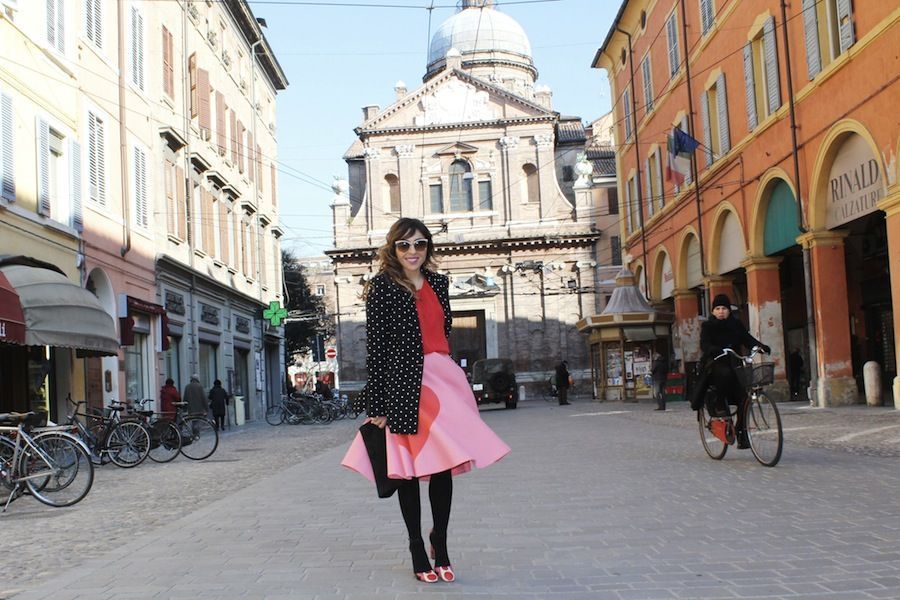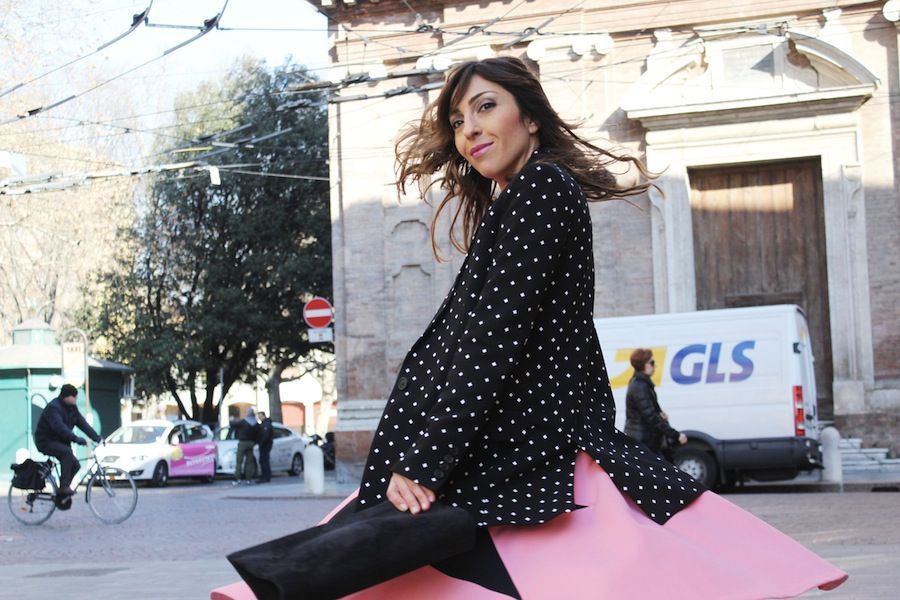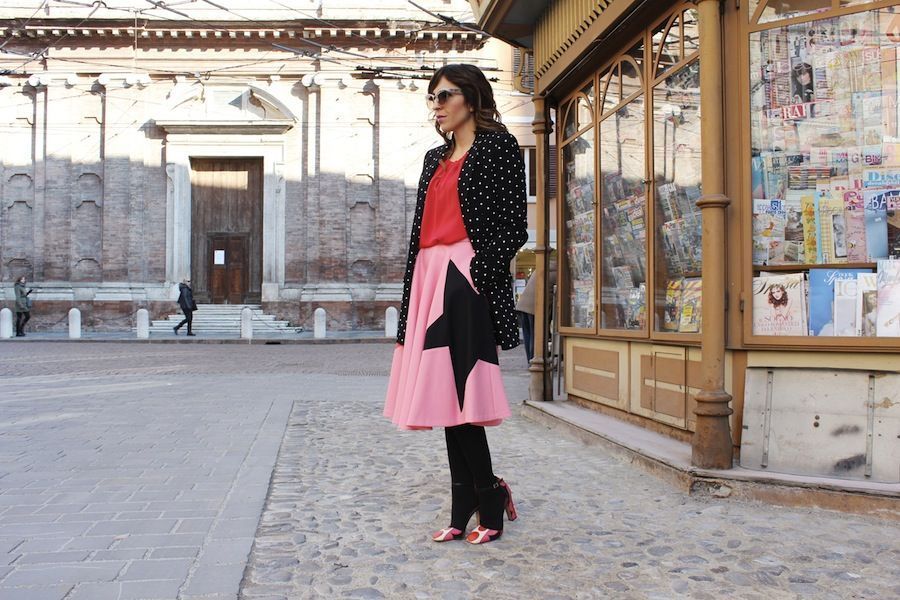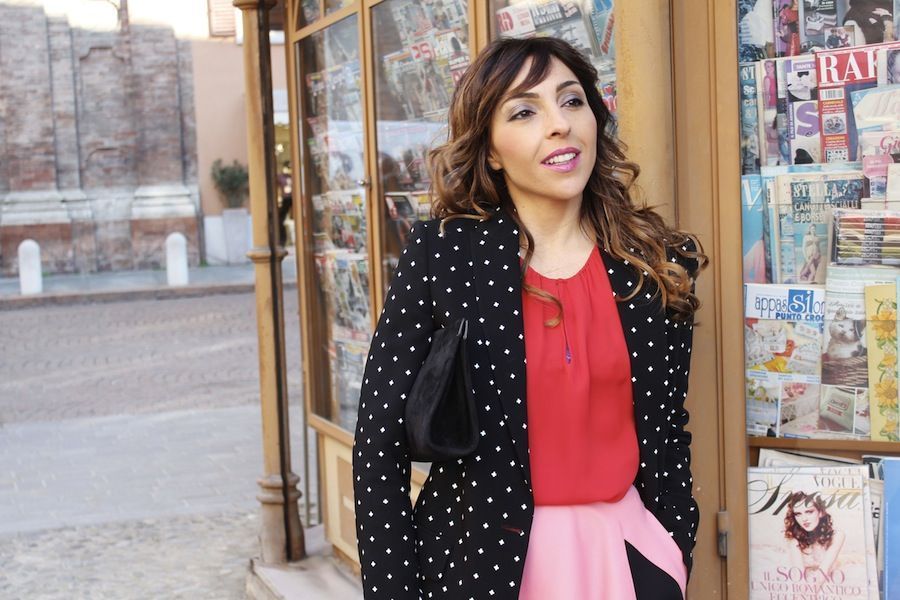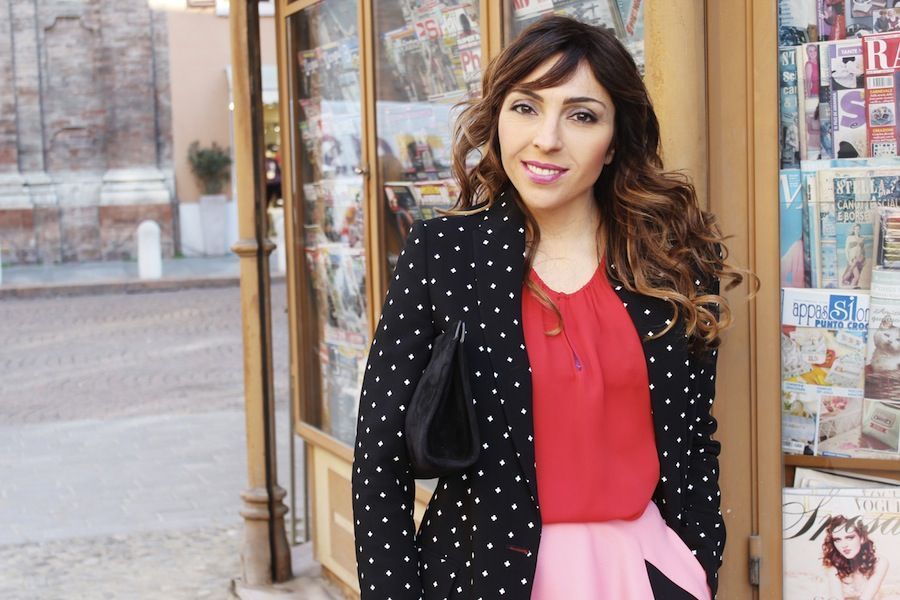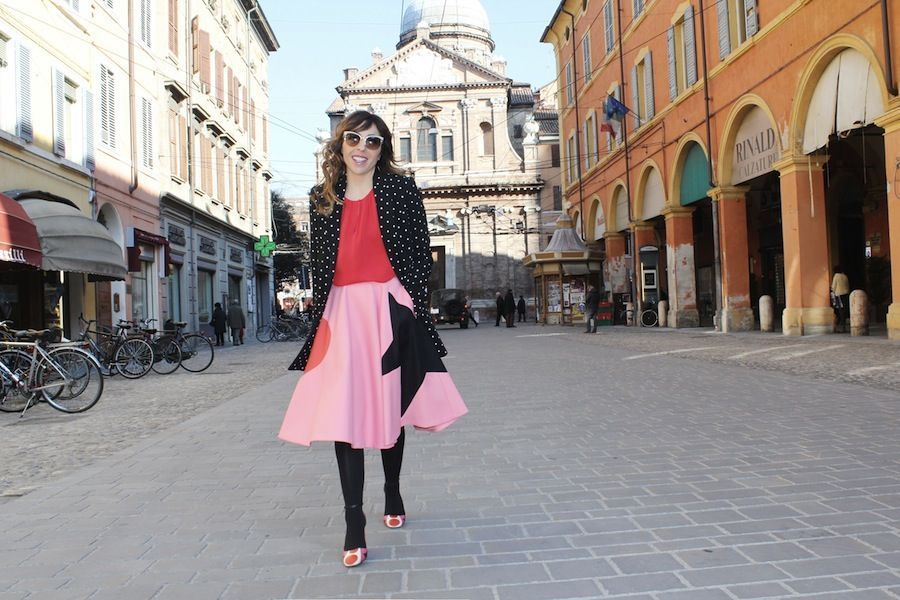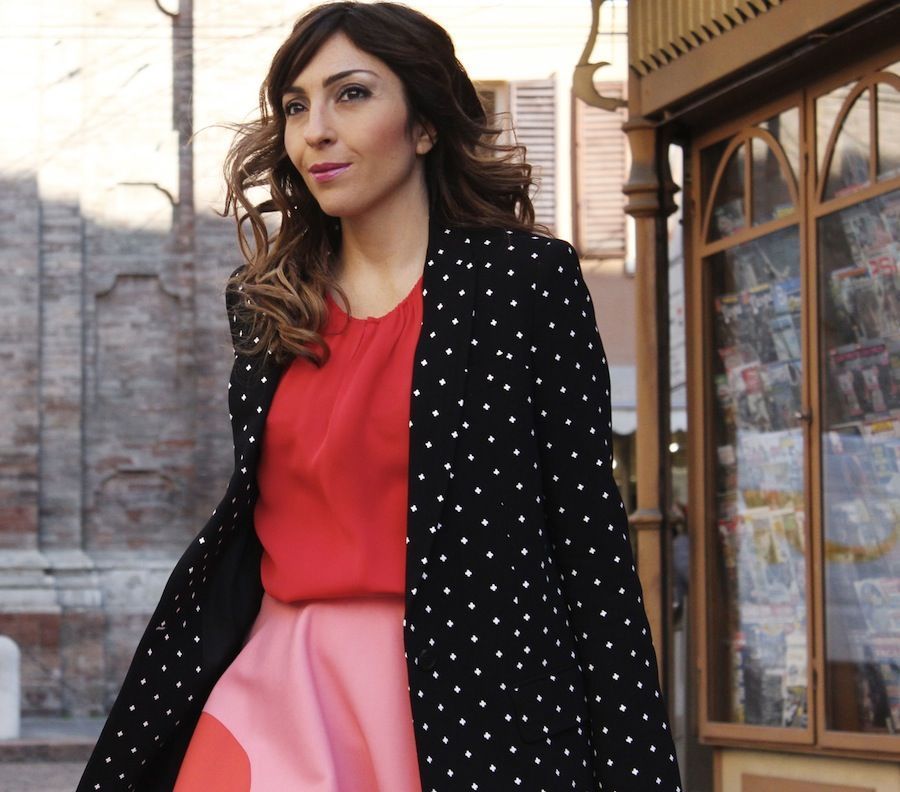 Skirt: MSGM
Shirt: DIANE VON FURSTENBERG
Jacket: GIVENCHY
Bag: JIL SANDER
Shoes: VALENTINO
Eyewear: MIU MIU