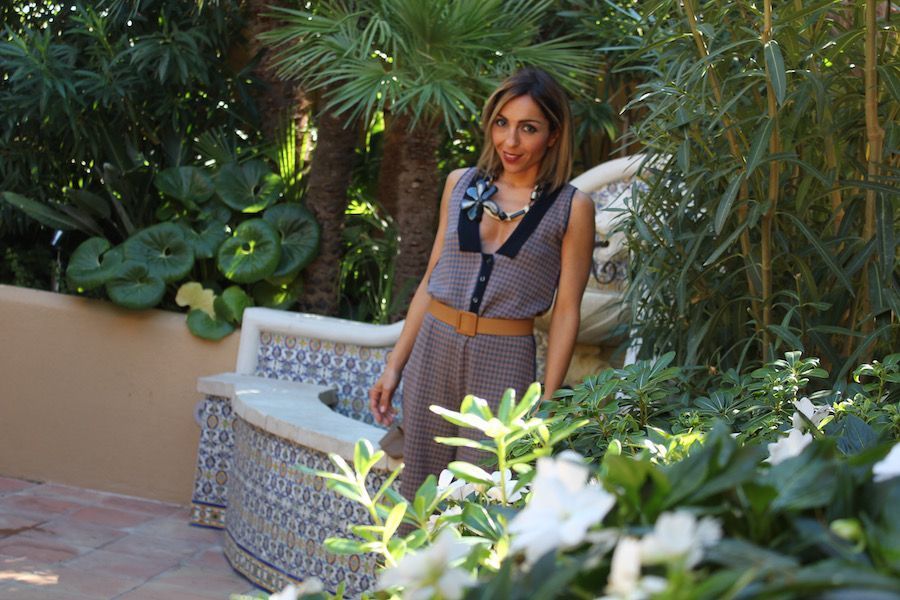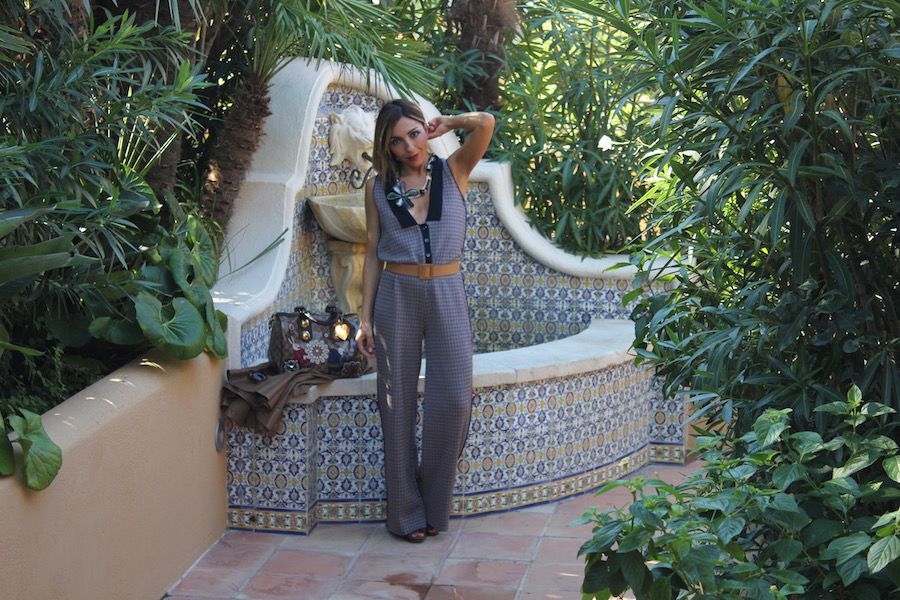 T
iro dritto , non mi fermo. Niente amici , niente ricordi, solo una strada lunga e vuota da percorrere. C'è tanto dolore, ma è più facile se non devo spiegare niente a nessuno. Devo ricominciare da capo e imparare di nuovo. Ascolto, eseguo, aspetto e sbaglio. Ora posso sbagliare e imparare a correggermi. Mi rivedo bambina: sono in classe e la maestra mi insegna a disegnare, ma io non so da dove cominciare. Anche adesso, allo stesso modo, le mie dita ritrovano il piacere del gioco e i miei ricordi non mi fanno più soffrire.
Non so dire con esattezza quando tutto è cominciato, quando ho iniziato a volare, ma so che dalla prima lezione, entravo in quella biblioteca con un peso sul cuore e dopo due ore ne uscivo più leggera. Dormire , mangiare, aspettare, scrivere . Non ho bisogno di altro. E una sera, rientrando a casa, passeggiando sotto uno splendido pino centenario, ho sentito che l'unico filo che ancora mi tratteneva , quello con lui, si era finalmente spezzato. Una diga che si gonfia, crolla e si libera. Mi sono sentita così. Il giorno seguente volevo chiamarlo, volevo sapere se ciò che mi era successo era successo realmente, ma non ho voluto farlo. E la sera stessa, incontrandolo per caso, i miei occhi lo hanno riconosciuto, ma il cuore no: lui è rimasto immobile. Sembri diversa. Me lo dicono tutti. Perché ora lo sono.
A STILL HEART – I will keep going straight, I won't stop. No friends, no memories, just a long empty road ahead of me. There's a lot of pain, but it's easier not to explain. I must start everything back again and I have to learn. I listen, I follow, I wait and I make mistakes, now I can make mistakes and self-correct. I picture myself as a kid: I am sitting in my class and my teacher is showing me how to draw, I have no clue as where to start from. And now too, my fingers find pleasure in playing, my memories don't hurt anymore. I can't tell exactly where everything begun, when I begun to fly, I know that from the first lesson, I would walk into that library with an heavy heart and after two hours I would exit it and feel lighter. Sleep, eat, wait and write. I need nothing else. One night, while I was heading back home and I was walking under a glorious ancient pine-tree, I felt that the only tread still keeping me, that tread in his hands, had finally broken.  An overflowing dam, that breaks free. I felt that way. The following day I wanted to call him and tell him what had really happened to me but I didn't feel like doing it. The same evening, meeting him by chance, my eyes recognized him, but my heart didn't: he stayed still. You look different. They all tell me I do. Because I am.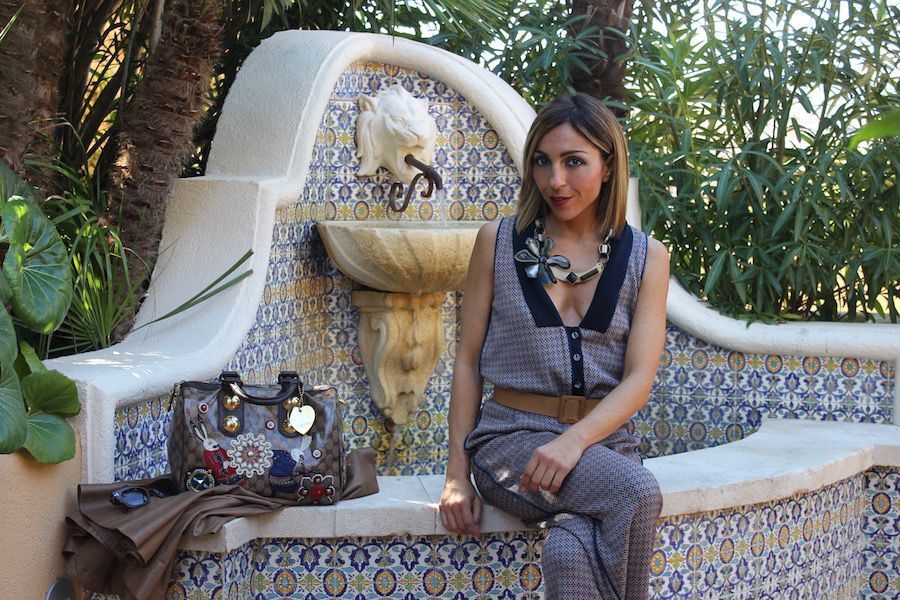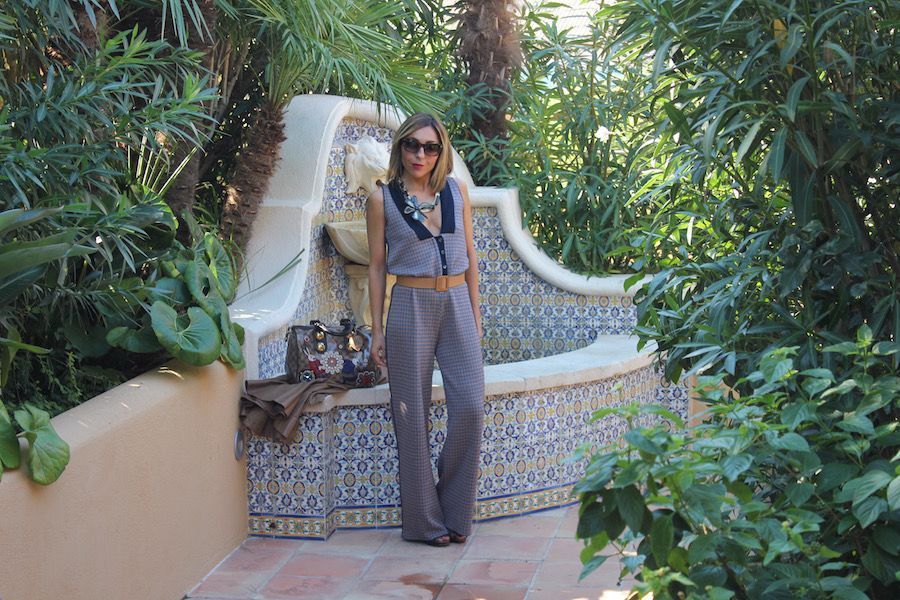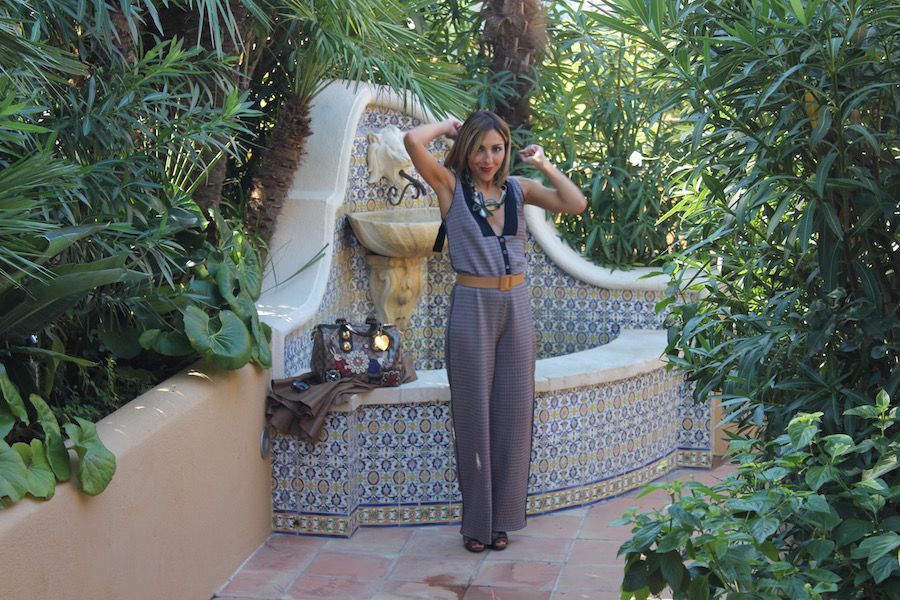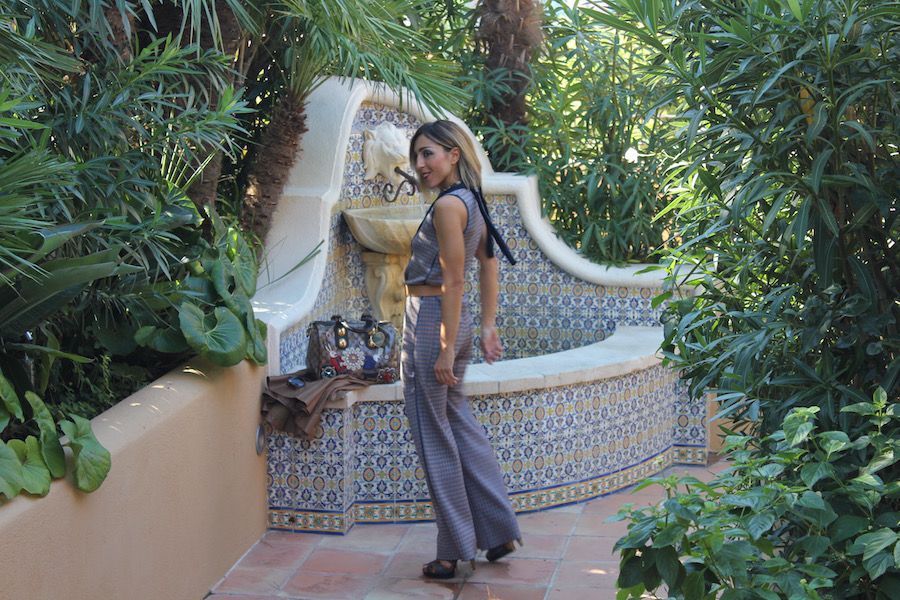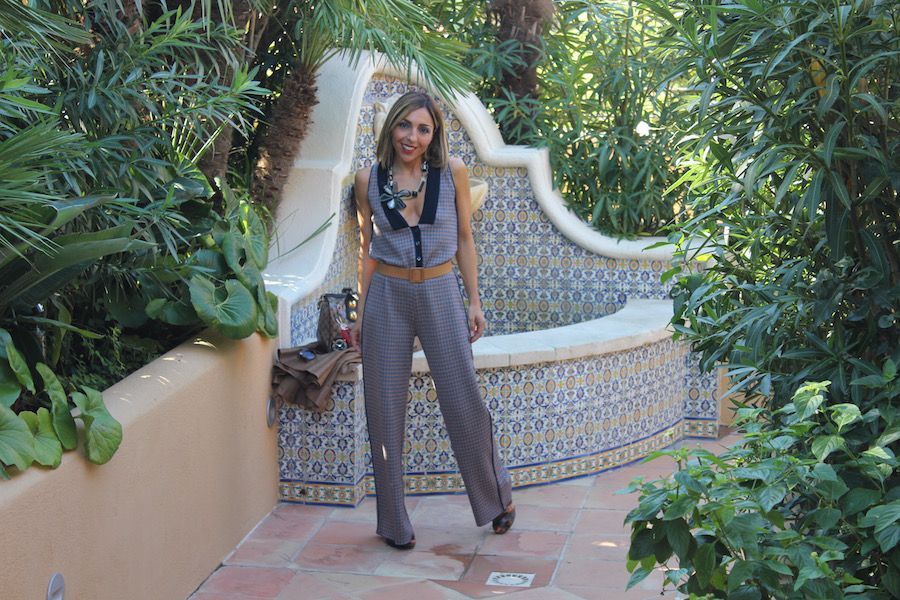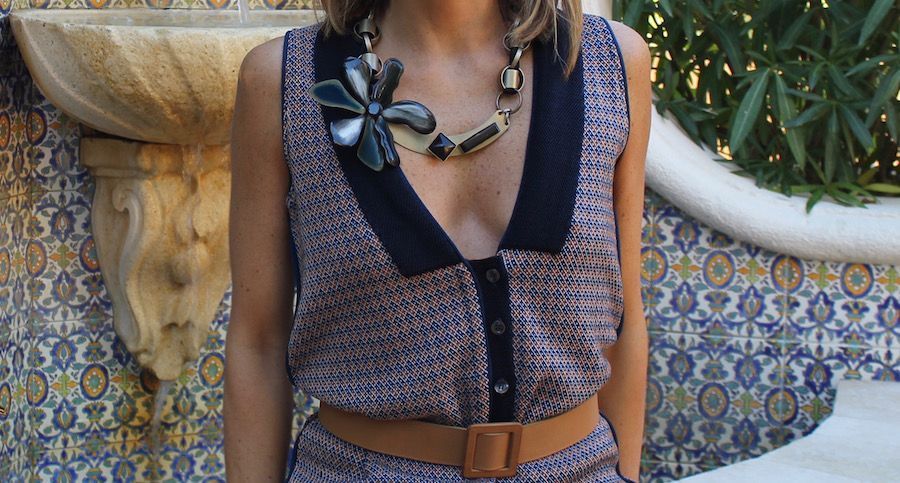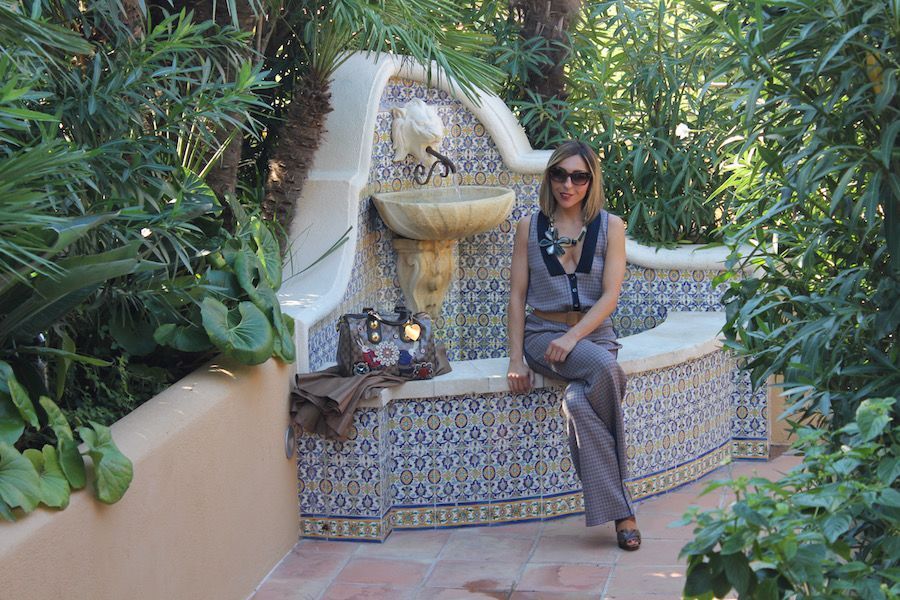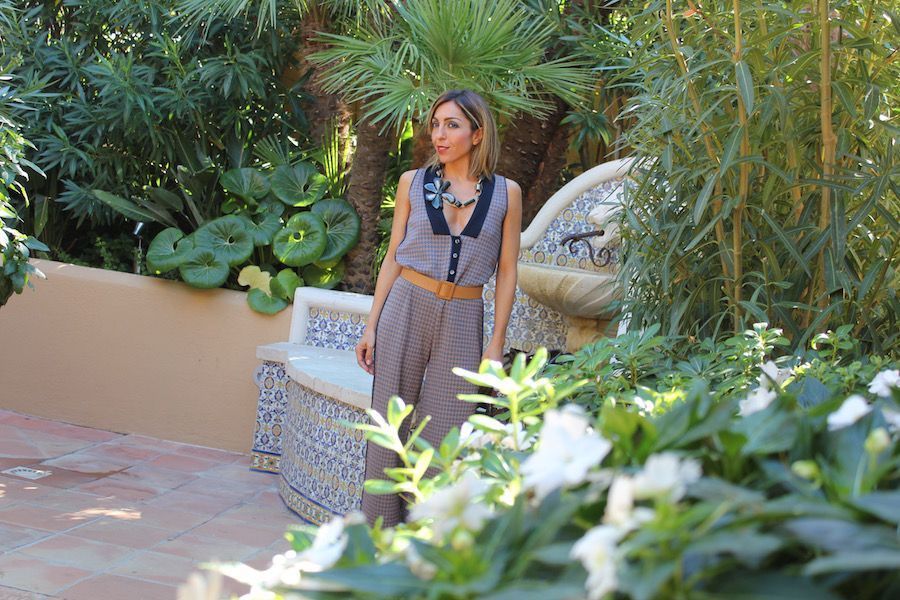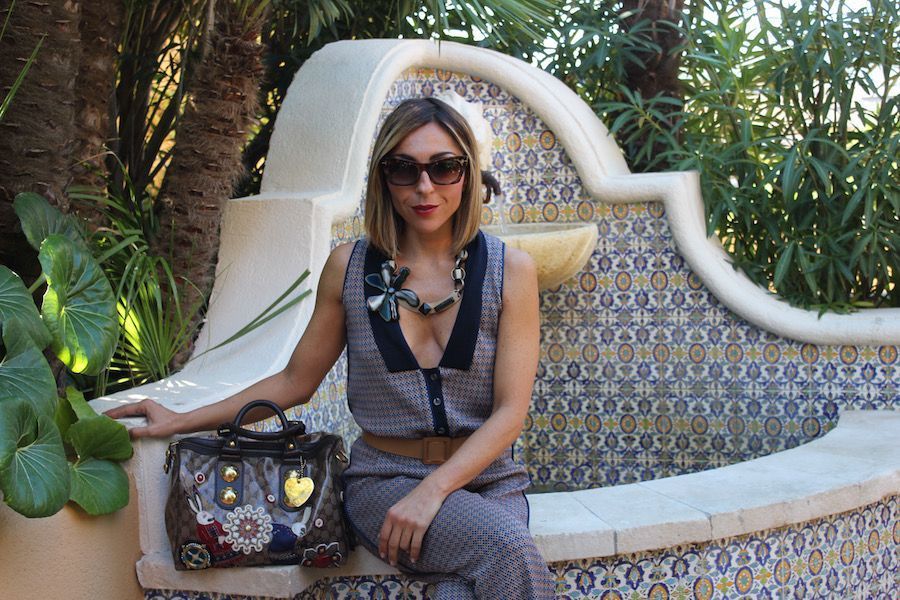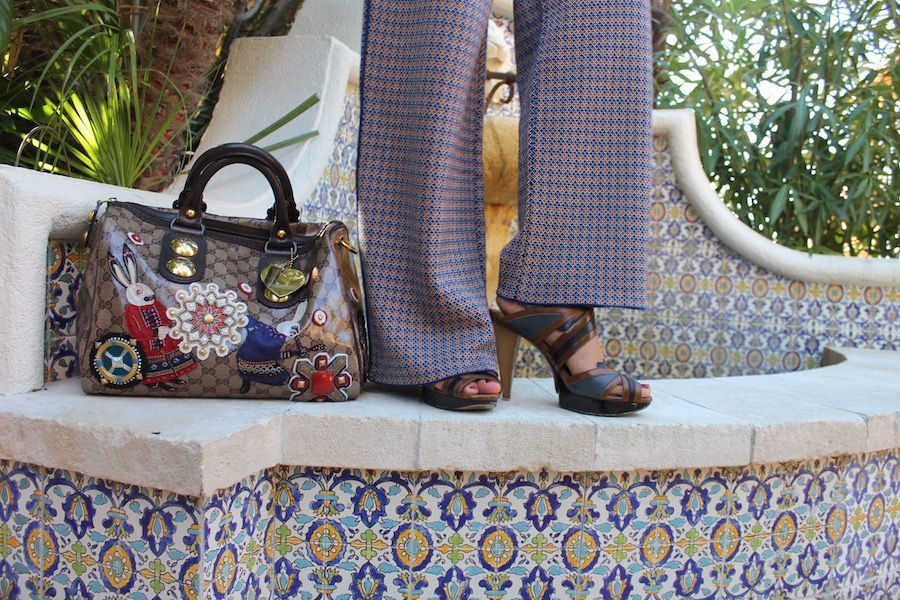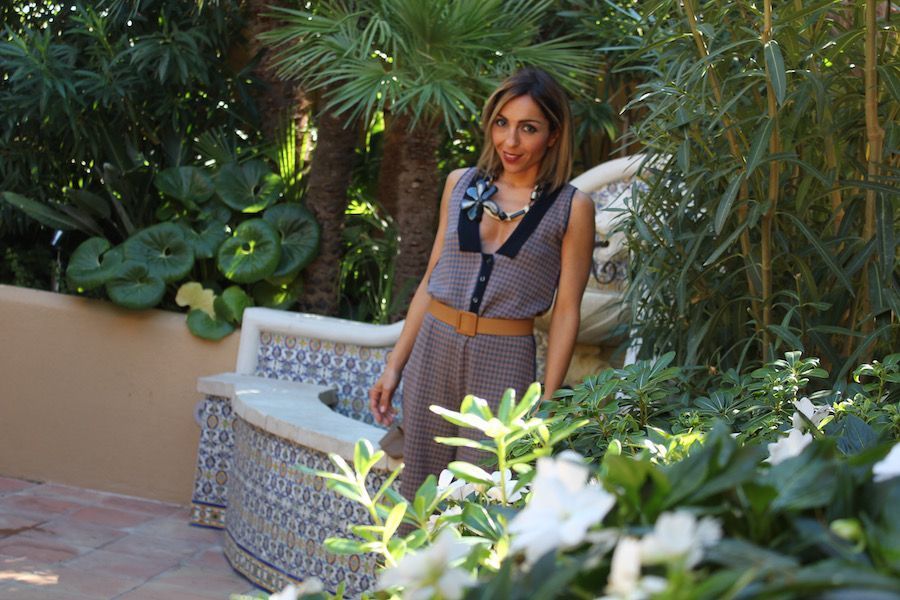 Suit: AKEP
Sandals: MARNI
Necklace: MARNI
Belt: MARNI
Eyewear: TOM FORD
Bag: GUCCI